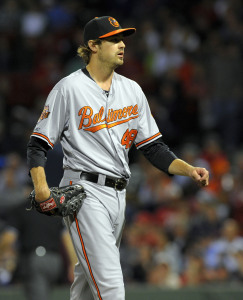 Host Jeff Todd runs through the week's news, as always, before being joined by new Yankees late-inning lefty Andrew Miller (2:09) to talk about the pitcher's free agent experience and interesting career path.
Jeff then chats with MLBTR's Steve Adams about the potential for further offseason player movement now that James Shields has signed (21:11). Among other things, Jeff and Steve talk through the most likely remaining trade scenarios and the still-active Cuban market.
Click here to subscribe to the podcast on iTunes, and please leave a review! The podcast is also available via Stitcher at this link.
The MLB Trade Rumors Podcast runs weekly on Thursday afternoons.