<![CDATA[

This is the final entry in MLBTR's 2017-18 Offseason In Review series.  Click here to read the other completed reviews from around the league.

Last season, the Diamondbacks managed a remarkable reversal of their 2016 record by finishing 93-69, making the playoffs for the first time since 2011. With most key pieces of its Wild Card-winning core still intact, Arizona focused its energy on replacing J.D. Martinez and Fernando Rodney while piling on a horde of bullpen candidates.

Major League Signings

Trades & Claims

Options Exercised

Extensions

Notable Minor League Signings

Notable Losses

[Arizona Diamondbacks Depth Chart/Arizona Diamondbacks Payroll]

Needs Addressed

The Snakes made a surprising postseason run in 2017, the first season under GM Mike Hazen and skipper Torey Lovullo. While the core of the roster remained under contract for 2018 (and, in many cases, beyond), the Hazen-led front office still faced challenges.

The most stinging loss for the Snakes headed into the offseason was outfielder J.D. Martinez, who was a monster after coming over at last year's trade deadline. They always seemed a long shot to re-sign him, with Zack Greinke's massive deal weighing heavily on the future payroll and the team's 2018 tab already set to reach record heights.

Still, the club never really shut the door on Martinez through the first three and a half months of the offseason. After all, they had a King Kong-sized hole to fill in the lineup. It's no coincidence that Martinez finally made things official with the Red Sox just a week after the Diamondbacks gave up on him and pivoted to Steven Souza on the trade market.

Of course, the team had a powerful right-handed bat set to return from injury. But it has been clear for a while now that Yasmany Tomas won't meet the lofty expectations placed on him when he came over from Cuba. The club officially recognized that fact when it outrighted him to Triple-A at the start of the season. It's unfortunate that he's fallen so far in the eyes of the organization, which is surely disappointed that its $68.5MM investment won't pay off.

Tomas, then, was not seen as a real part of the plan to replace Martinez. Rather, the club first picked up free agent Jarrod Dyson at what seems to be an appealing price. He provides another piece (and a different skillset) for the corner outfield mix while also ably complementing and providing insurance for oft-injured center fielder A.J. Pollock. While Tomas still could have been viewed as the righty thump to go with Dyson's left-handed-hitting speed and defense, the front office elected instead to chase down Souza. Though that deal cost the D-Backs an important upper-level rotation asset in Anthony Banda and a quality infielder in Brandon Drury, the organization obviously felt it was dealing from depth in those areas.

Of course, parting with Drury also helped spur the Diamondbacks' late move to acquire infielder Deven Marrero from the Red Sox. The depth has proven necessary following an injury to third baseman Jake Lamb, which has left Daniel Descalso seeing much of the action at the hot corner. Marrero was available at a minimal price owing to a roster crunch in Boston.

The D-Backs also had an opening at catcher with vet Chris Iannetta hitting the open market. While a reunion was pursued, market timing led Iannetta to join the division-rival Rockies and left the Snakes to pursue Alex Avila. Though he has had his ups and downs over the years — including, especially, a frightening run of concussion problems — Avila could be a great value if he can hit anything like he did last year (.264/.387/.447, 14 home runs).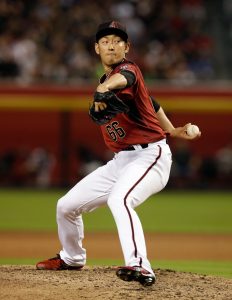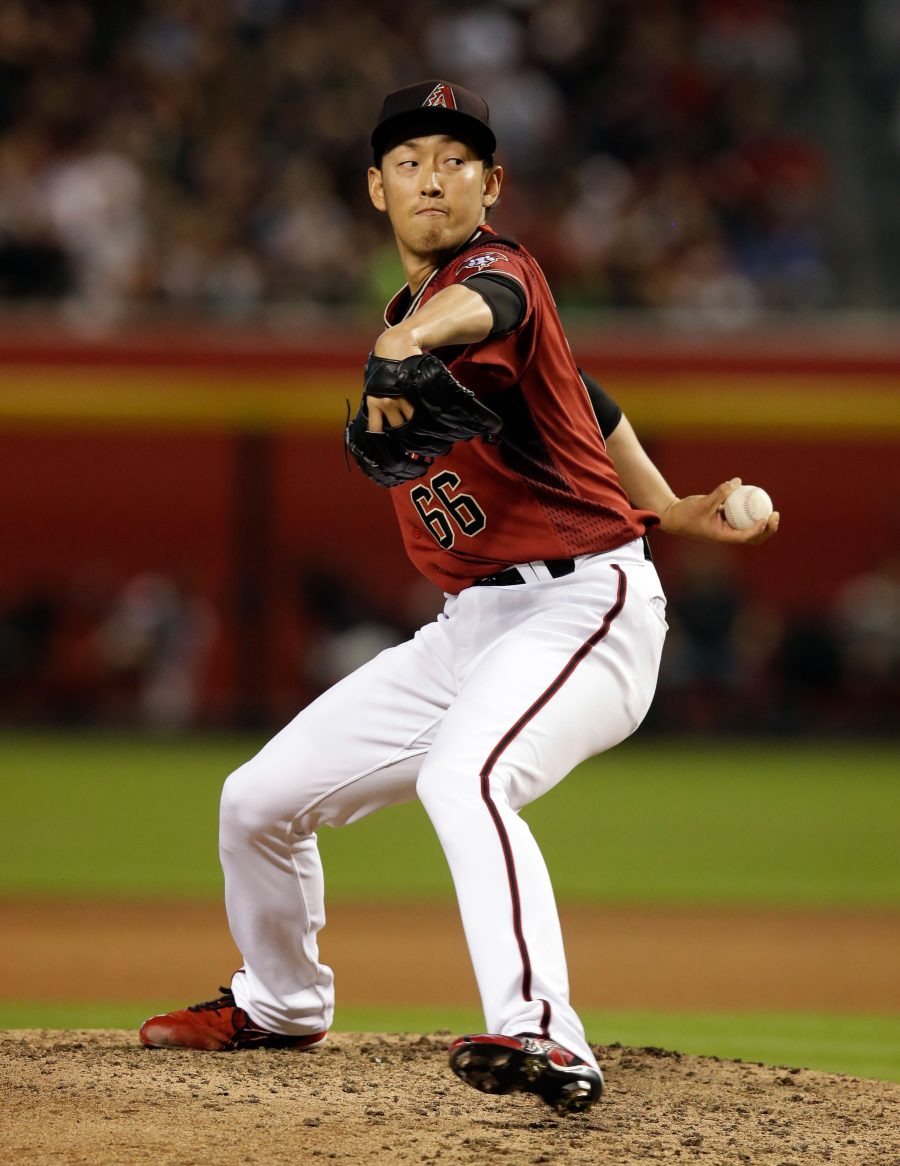 Outside of Archie Bradley, the Diamondbacks' bullpen was the team's other big area of concern. But without much room to spend, they certainly weren't a likely landing spot for marquee relievers like Wade Davis, Greg Holland or Addison Reed. Instead, they opted to add Yoshihisa Hirano, who comes over after a long run of success in Japan's top league. While he appears to be the beneficiary of some good batted ball fortune, holding hitters to a .215 wOBA despite a .329 xwOBA, Hirano has managed to induce a solid volume of swinging strikes. Arizona also turned to the trade market to add Brad Boxberger, an experienced late-inning arm who has had his share of injury troubles in recent years. Like Souza, he came courtesy of the Rays' rebuild. Boxberger has performed well as the closer in the early going.
The organization didn't stop there, though. It made a flurry of other moves to bolster the bullpen. MacFarland was added on a cheap major league deal, in addition to minor league reliever signings that reached double digits by the season's outset. While there were no doubt some targeted arms in the group, to an extent the strategy seems to have been one of throwing possibilities against the proverbial wall to see what would stick. As of now, members of that group make up nearly half of the club's bullpen, as MacFarland, Salas and De La Rosa have all captured middle relief jobs for the time being. Several others remain on hand in the upper minors as depth options.
While most of the above moves were geared towards a strong push for contention this season, the Dbacks did make one important move with their long-term future in mind. The extension of Ketel Marte helped them gain cost-certainty over their second baseman while picking up a pair of options over two of his would-be free agent seasons. It's an intriguing move with a good bit of upside. Marte proved to be something of a Statcast darling last year with his batted ball profile. He finished in the top 25% of MLB hitters in xwOBA, a statistic that measures expected offensive output based on launch speed and angle of batted balls. That made him a popular breakout pick entering the season despite a mediocre offensive output in 2017 on the whole.
Questions Remaining
While Arizona's starting rotation is a strength overall, it doesn't come without its share of question marks. It's no sure bet that Zack Godley or Robbie Ray will sustain the surprise breakouts they each enjoyed last season. Indeed, the latter had some struggles with walks and home runs in the early going (before being felled by an oblique injury). Patrick Corbin's off to a scorching start, but he and fellow veteran Zack Greinke both come with some injury concerns that ought not be overlooked.
The club's pitching depth always seemed likely to be tested at some point this season. That's now a certainty with Ray hitting the DL after the team already lost one starter for the campaign in Taijuan Walker, who underwent Tommy John surgery after suffering a torn UCL in his pitching elbow. As such, Matt Koch has been forced to take on a full-time role in the rotation, leaving the club without much in the way of inspiring depth options. Troy Scribner, Braden Shipley and Kris Medlen are probably next in line. As things stand, it wouldn't be surprising at all if the D-Backs end up looking for a starter on the mid-season trade market.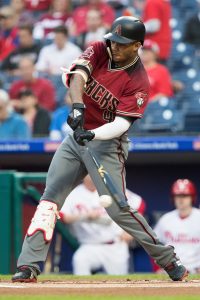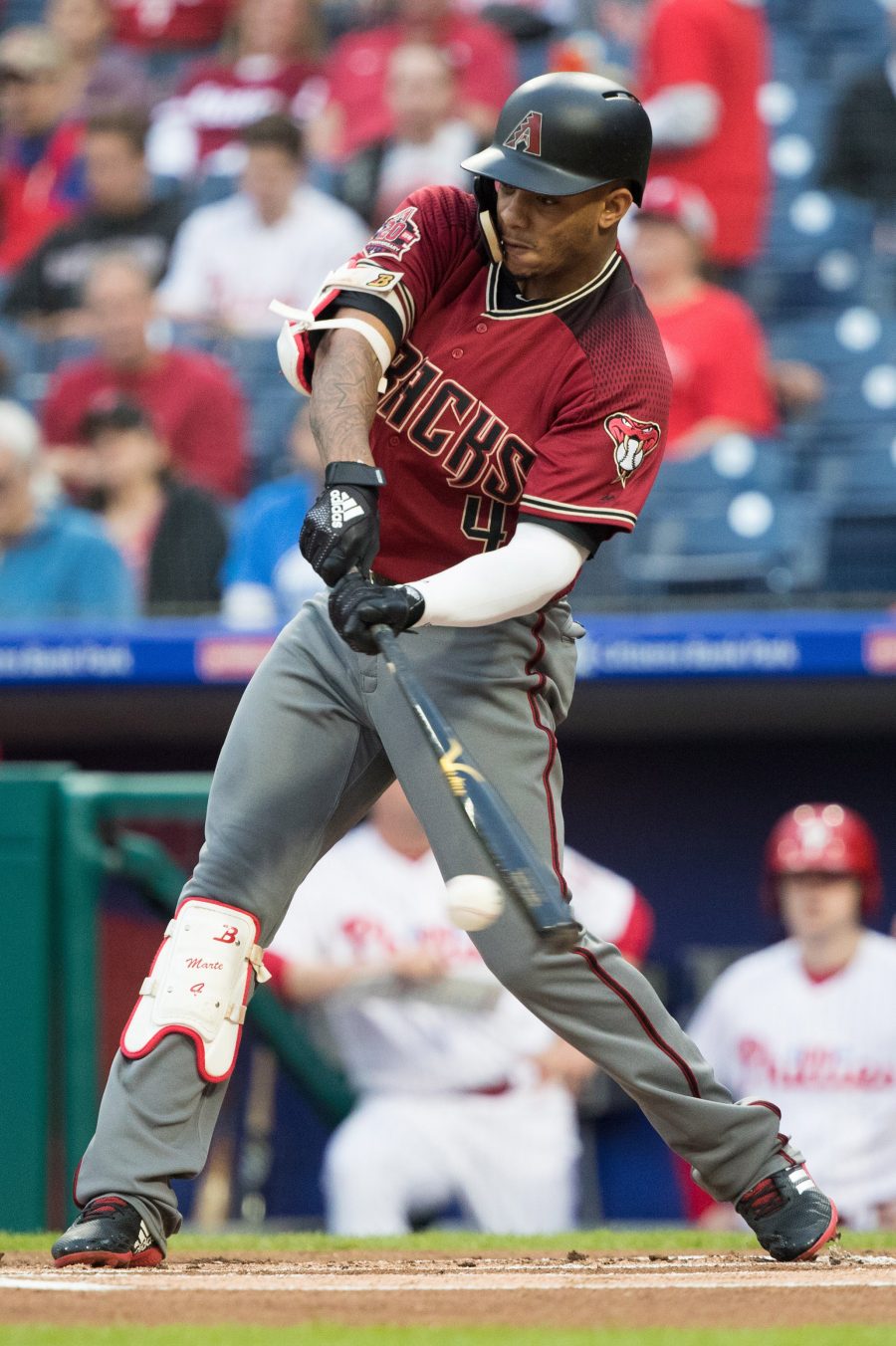 While Marte has a nice ceiling, the infield duo of he and Nick Ahmed did not look particularly strong entering the year and remains a question mark. Though Ahmed is off to a nice start with the bat, there's still quite a lot for him to prove at the plate. And Marte has endured a brutal opening month with the bat. Whether or not these players can hit enough to provide a quality middle-infield unit will be a situation to monitor for the Diamondbacks throughout the season.

Despite the overwhelming quantity of moves geared towards patching it, Arizona's bullpen looks a bit flawed outside of Bradley and Boxberger. While much of the relief corps has actually performed pretty admirably so far, one has to wonder how long a patchwork group of relievers with mediocre reputations can (in conjunction with that late-inning duo) continue to post the best ERA of any bullpen in baseball. Then again, their entire pitching staff is likely benefiting at least marginally from the new humidor that's been installed at Chase Field; that'll be an interesting sub-plot throughout the season.

Overview

The Diamondbacks didn't need to do much outside of addressing their bullpen. As a result, they focused their energy on plugging an important hole in the lineup, finding a backstop, and making an avalanche of reliever additions. The result so far? They've won their first nine series of the season, and they've done it mostly without Souza or Lamb.

Arizona now has a great shot at a second consecutive playoff berth, but its roster depth will continue to be tested. The front office pulled off an impactful, high-value swap last summer to land Martinez. He won't be available this time around, but Hazen and his compatriots may need to work similar magic again at this year's trade deadline.

How would you rate the Diamondbacks' offseason work? (Poll link for app users)

Photos courtesy of USA Today Sports Images.

]]>