<![CDATA[

As he closes in on his 30th birthday and the start of his tenth season of action in the big leagues, Chris Sale (through his reps at Jet Sports Management) is engaged in at least some level of discussion with the Red Sox regarding an extension. The upcoming season is the final year of control under the deal Sale originally signed with the White Sox, adding some impetus to discussions.

It's a fascinating situation to consider, owing to a variety of considerations. From a narrative perspective, the club's whiff on Jon Lester years ago provides obvious fodder for comparisons. And an otherwise quiet winter from the defending World Series champs also makes for an intriguing backdrop.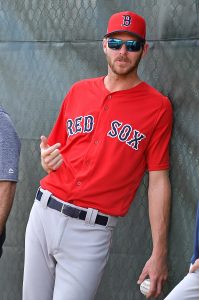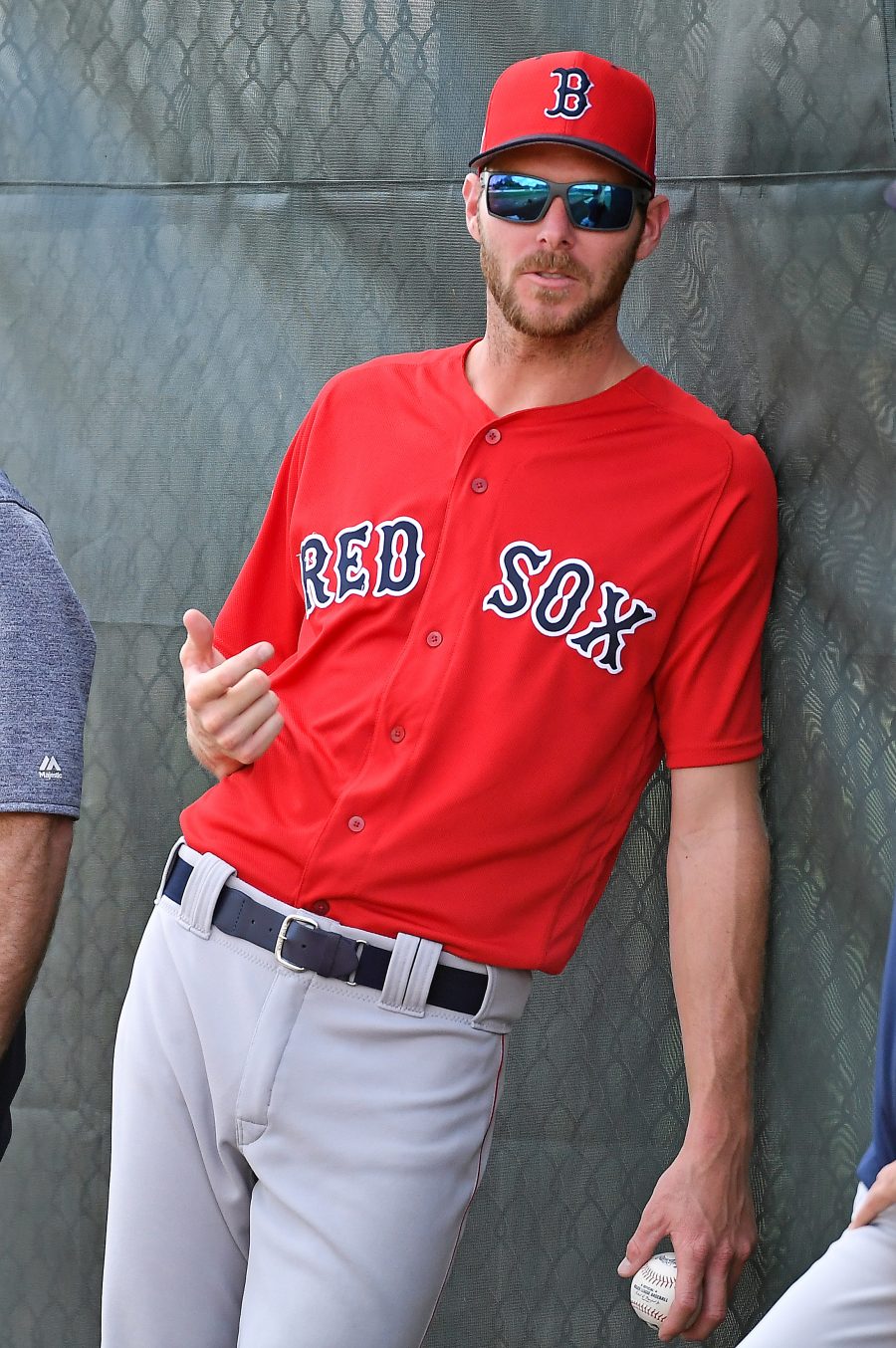 The really interesting part, though, is the valuation itself. Starting pitchers have found a fair bit of success at prying monster deals from clubs entering a walk year. Clayton Kershaw's original extension (seven years, $215MM plus opt-out) is the largest, but Stephen Strasburg's recent $175MM deal also makes for a notable recent data point. Both of those pitchers were more youthful than Sale, but Justin Verlander's second extension (which added five years and $140MM to his existing deal) was signed at a comparable age point (and two seasons in advance of his free agency).
That's not to say that any of those particular deals really looks to be a perfect comp for Sale. Rather, they go to show that Sale can and should be looking for a contract that values his would-be free agent seasons at their anticipated market value.
On the other hand, there's also no small amount of risk to be priced in here. That was the case with those other contracts, to be sure, but in this case the team will no doubt be particularly wary. After all, Sale missed five starts last year with still-mysterious shoulder issues. Though he's said not to have exhibited structural problems, he showed some potentially worrisome velocity changes (with a correspondingly wandering release point) last year.
Both the team and Sale himself surely know quite a bit more than we do about his health. Certainly, his overall track record is one of excellent durability. While Sale's funky delivery and big velocity readings have long led to predictions of physical ailments, he averaged 30 starts and 205 frames annually from 2012 through 2017.
Whatever the health risk may be relative to other pitchers, there's little denying that Sale's recent performance track record is quite free of red flags. All told, Sale has a 2.89 ERA in nearly 1500 career MLB innings and currently sits as the all-time leader in K/9 and K/BB ratio.
Importantly, too, he was in top form last year. Sale was deployed judiciously in the 2018 postseason but did record 24 strikeouts in 15 1/3 frames. Before that, he handled 158 regular-season innings, over which he allowed just 37 earned runs on 102 hits and 34 walks while racking up a whopping 237 strikeouts. When you smooth out the ups and downs in the radar readings, Sale threw harder overall last year than he ever has as a starter (95.7 mph average four-seamer). He also generated more swinging strikes than ever before (15.8%).
Those facts seem to distinguish Sale from Kershaw, who recently provided another notable contractual point to consider. The Dodger star's new deal was hammered out in a near-open-market scenario, in the window before he had to decide whether to opt out of the final two years and $65MM of the aforementioned contract. The sides came up with a rather unique arrangement: three years, $93MM, with $12MM in total incentives that are achievable in full if Kershaw is at full health throughout the deal. Kershaw turns 31 in March, just before his new deal begins, so that contract covers almost the exact same age period as Sale's next contract will. Not unlike Sale, Kershaw missed a few outings last year but still generated impressive results. Unlike Sale, Kershaw has exhibited more significant and long-lasting concerns in terms of his stuff and peripherals. The Dodger stalwart averaged 162 innings annually in the three seasons preceding his deal, with a series of back issues limiting his availability, tamping down his velocity, and reducing him from the game's best pitcher to "merely" one of its best.
In the Kershaw scenario, it seems fair to say that the Dodgers mostly took a health discount by limiting the length of the commitment and including a hefty, easily achievable, but health-dependent incentives structure. It's the kind of contract we might have expected, in the not-so-distant past, for an outstanding pitcher of an older age. That Kershaw took it at a relatively youthful stage is testament both to the level of concern with his long-term outlook and perhaps also the newfound market commitment of many teams to avoid obligating payroll space too far into the future (particularly for players in their mid-30s).
It seems easy to say that Sale won't need to settle for the Kershaw deal to get something done. The latter has had the more impressive overall career, but his recent red flags are impossible to ignore. Still, it's an interesting general scenario to contemplate when imagining what a deal could look like.
How's it look for players who hit free agency under more favorable circumstances? The approach long has been to chase the biggest and lengthiest deal on the open market. David Price ($217MM) and Max Scherzer ($210MM) were each a bit younger when they secured their seven-year mega-deals — both turned 31 during the first seasons of their new contracts — than Sale will be when he hits the open market. Zack Greinke, the only other pitcher to top $200MM, turned 32 just before reaching free agency, so he was a fair bit older. He got six years and $206.5MM, easily setting a Major League record (which he still holds) with an average annual value north of $34MM.
There's little question that Sale could position himself for massive earnings in the 2019-20 offseason with a performance that mirrors his 2018 in quality and his prior career in durability. Sale could be joined by some big names on the open market, but he almost surely possesses the greatest earning upside of any possible free-agent starter. Price's total guarantee and Greinke's AAV marks both seem theoretically achievable, though it's arguable whether that kind of coin will still be available in today's market. Even if we could accurately gauge Sale's true earning ceiling, which would depend upon quite a few market factors, reaching it represents only one of several conceivable scenarios. With something less than full health, or declines in velocity and/or effectiveness, Sale's earning power would obviously begin to slide.
So, where might we anticipate the price tag landing in extension talks? Sale will earn $15MM in 2019 regardless of any new deal, so we'll consider only the future seasons. Presumably, the Red Sox will look for some kind of discount (in salary, years, or both) to account for the health uncertainty — both that of any pitcher separated from free agency by a full season and whatever added questions come with Sale. Might the Boston organization seek to cabin the length of the contract? Or would it be amenable to a lengthier deal that spreads the guarantee over a longer span, thus reducing the annual luxury tax hit? And what about Sale's own preferences?
Supposing the Sox are willing to go to Greinke levels on the AAV but not on the term, it's possible to imagine a five-year extension in the range of $175MM. That figure would also match the recent Strasburg deal, albeit over a shorter duration (his was for seven years) — arguably a fair result for a more accomplished and consistent, but also less youthful starter. But is that really the most sensible approach? Perhaps the team would rather stretch things out, even if it means committing to additional seasons. Adding six years at $190MM would not greatly expand the Red Sox' overall commitment. For one thing, it's reasonable to anticipate that Sale will still be a useful-enough pitcher at the end of that deal to warrant his salary. There's a risk he won't be, certainly, but there's also real upside (see, e.g., Verlander) as well as the promise of continued inflation driving down the effective price.
Interestingly, the club's luxury tax situation also increases the value of spreading the AAV. Let's do a bit of math to see how this looks. Sale's original extension, signed before the 2013 season, will have paid him a total of $59MM over seven seasons, but option years are treated as one-off seasons for purposes of the competitive balance tax calculation. That means that Sale's hit to the Sox' books this year will be his current salary of $15MM. Modifying his forward-looking contract rights, though, would change that number by adding the new years and dollars and then re-running the AAV. As MLBTR's Steve Adams examined recently with regard to a hypothetical re-signing of Craig Kimbrel, any new money added to the Boston luxury ledger is going to be taxed at a hefty rate. A new deal for Sale would not only trigger a drop in draft placement but would also mean a big tax bill increase. You can find the details there; for our purposes, since a new deal would certainly be of sufficient magnitude to push the club into the top tax bracket, the Red Sox would pay 75 cents for every additional dollar of AAV they take on. And that's just for the 2019 season. If the organization continues to exceed the luxury line, it'll keep getting hit with bills — every one of which will be impacted by Sale's AAV.
It's not hard to see how adding a season or even two at a relatively lesser salary might begin to make sense, particularly when one includes the concept of the time-value of money. Here are a few scenarios to kick around (all dollars in millions):
| | | | | |
| --- | --- | --- | --- | --- |
| Extension Years | Extension Money | Extension AAV | Cumulative AAV | 2019 Tax Increase |
| 5 | $150 | $30.00 | $27.50 | $7.83 |
| 5 | $175 | $35.00 | $31.67 | $10.96 |
| 6 | $160 | $26.67 | $25.00 | $5.96 |
| 6 | $180 | $30.00 | $27.86 | $8.10 |
| 6 | $192 | $32.00 | $29.57 | $9.39 |
| 6 | $207 | $34.42 | $31.64 | $10.94 |
| 7 | $175 | $25.00 | $23.75 | $5.02 |
| 7 | $200 | $28.57 | $26.88 | $7.37 |
| 7 | $217 | $31.00 | $29.00 | $8.96 |
These are, of course, largely random price points (some of which connect to contract comps noted above, others of which are simply round numbers). But they serve to show how much cash the Red Sox could in theory be forced to take on right now if they really want to avoid paying Sale past his mid-30s. That hit, as noted already, would potentially be repeated in future seasons in which the club nears or passes the luxury line. Those considerations may well factor into the organization's approach, whatever level of health-related discount is deemed necessary to make a contract appealing.

If a lengthier, more spread-out deal might make greater sense for the ballclub, what about Sale? As my colleague Steve Adams reminded me, the southpaw hinted recently that he could go looking to set new high-water marks of some kind. As Sale put it: "You want to do right by the guys who are coming next year, two years, 10 years down the road because you kind of set the bar and the next guy who comes along either gets to that bar or sets it a little more."

If he intends to raise the bar in an extension scenario, one full season removed from the open market, there's no realistic way he's going to top the line set by Price. Breaking the overall guarantee record (seven years, $217MM) would almost certainly mean pitching in 2019 before negotiating his next contract. On the other hand, Sale could take aim at Greinke's AAV mark. In that case, though, it's awfully tough to see the Red Sox making a commitment past five additional seasons (if they're willing to make such a deal in the first place).

Perhaps Sale's bar-raising sentiments shouldn't be taken too literally. He no doubt appreciates that an extension situation necessarily involves other considerations (and lacks competitive bidding). A hurler of his age reaching the $200MM mark in new money, say, would represent a notable achievement even if it came with a relatively less-impressive AAV and didn't really set any recognizable records. In terms of maximizing his own career earnings (without taking the risk of first pitching another season), there's not a whole lot of downside to going for the biggest total guarantee possible at this stage, even if it effectively means taking a cheaper valuation for the last season or two of the new contract. Even if Sale were to hit the open market on the upswing in his later years — as may well occur next winter for Verlander — the additional earning ceiling at that point would be fairly limited, at least in terms of contract length.

If there's a deal to be made here, then, the sweet spot could actually be on a longer term than might be anticipated at first glance. As the foregoing discussion shows, though, there's also quite a lot for both sides to think about — and quite a lot we don't know. The major wild card, perhaps, is the sides' respective levels of concern with Sale's shoulder. It'll be fascinating to see how things proceed if Sale and the Red Sox end up making a concerted effort over the coming weeks to work out a deal.

Photo courtesy of USA Today Sports Images.

]]>