<![CDATA[

The White Sox made a big starting pitching acquisition, signed the best reliever on the market, and went for a modest right field solution.

Major League Signings

Options Exercised

Trades and Claims

Notable Minor League Signings

Extensions

Notable Losses

The White Sox kicked off their offseason with the firing of manager Rick Renteria and longtime pitching coach Don Cooper.  Rather than allow GM Rick Hahn to run a traditional managerial hiring process, White Sox owner Jerry Reinsdorf decided to put Tony La Russa back in a managerial role for the first time since 2011, despite awareness of the manager's second DUI having occurred in February 2020.  I wrote about the situation at greater length back in November.  Though the La Russa hiring brought the White Sox some backlash, it didn't seem to have much effect on their free agent pursuits.  And as of a few weeks ago, as Daryl Van Schouwen of the Chicago Sun-Times put it, "Sox players have expressed nothing but acceptance and support for La Russa."

At the December non-tender deadline, the White Sox made the expected decision to cut Nomar Mazara loose.  2020 marked the third consecutive year in which the White Sox received replacement-level play from their primary right fielder.  With free agent options ranging from George Springer to Joc Pederson, the White Sox instead pounced on…Adam Eaton.  I thought the club would aim bigger than a reunion with the 32-year-old, whose ceiling would appear to be something around 2 WAR.  The White Sox did not seriously engage with Springer, who went to the Blue Jays for six years and $150MM.  Pederson, intent on the chance to prove himself against left-handed pitching, landed with the Cubs in January on a contract similar to Eaton's.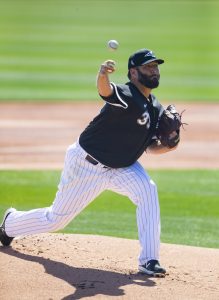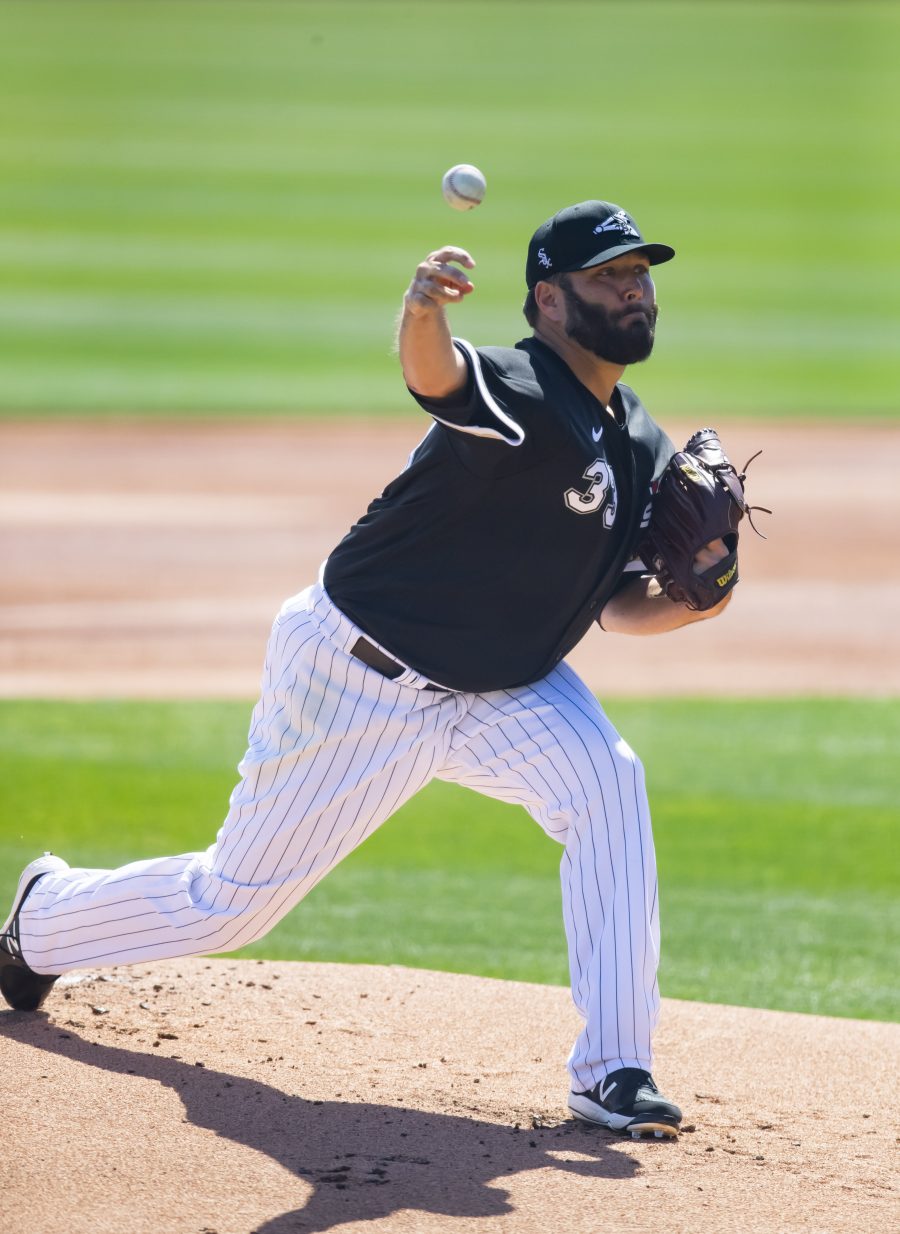 Around the same time as the Eaton signing, the White Sox swung a major trade with the Rangers to acquire Lance Lynn.  The price for Lynn's age-34 season was steep: six years of control of 26-year-old sophomore Dane Dunning, plus a 40-grade prospect in Weems.  Dunning was considered a 50-grade prospect before the 2020 season, in which he bolstered his stock with seven solid post-Tommy John surgery starts as an MLB rookie.  Lynn is both a better pitcher than Dunning in 2021 and a more reliable one.  Lynn led MLB in innings last year, and ranked fifth with 6.46 innings per start.  He's one of the game's few remaining horses, and the White Sox have him at a below-market $8MM.  Lynn fits nicely into the team's rotation with Dallas Keuchel, behind ace Lucas Giolito.

The White Sox added Giolito's former high school pitching coach, Ethan Katz, but weren't successful in locking up the righty to a long-term deal.  On March 1st, Giolito said to James Fegan of The Athletic, "There haven't really been discussions about an extension, which is fine.  I think the organization knows that I value myself. I know kind of what I'm worth."  The White Sox did engage with Giolito at some point after that comment was made, according to ESPN's Jeff Passan.  The White Sox haven't reached an in-season extension with a player anytime recently, and they may have to try again with Giolito in the spring of 2022, when he'll have four years of MLB service under his belt.  The most recent comparable might be Kyle Hendricks' March 2019 deal, covering one arbitration year and potentially four free agent seasons for a $55.5MM guarantee.  As someone actively involved in the players' union, Giolito probably isn't keen on giving much of a discount.

The White Sox would eventually round out their rotation in late January with the signing of Rodon.  Having non-tendered him a few months prior, it's clear that the White Sox wanted to retain their 2019 Opening Day starter only at their price.  The White Sox drafted Rodon third overall in 2014.  He was in the Majors the following year and peaked with a 2.7 WAR 2016 campaign before injuries set in, culminating with May 2019 Tommy John surgery.  Rodon returned last summer to make four appearances, but then got a "wake-up call," as he described it, when the Sox non-tendered him in December.  Having experienced the White Sox throughout their rebuilding phase, he didn't want to miss out now that they're a contender.  After an impressive spring training, I'm intrigued to see what a second act might look like for the 28-year-old lefty.

In addition to Lynn, Chicago's other major strike of the offseason was the signing of the best reliever on the market, Liam Hendriks.  As a 32-year-old, Hendriks wasn't going to get the five-year contract standards set by Aroldis Chapman and Kenley Jansen.  Hendriks (or his agent) was instead seemingly intent on setting an average annual value record for relievers.  That's how we wound up with a contract structure I'd never seen before, a three-year $54MM deal that includes a fourth-year club option in which the buyout value of $15MM matches the option price.  So Hendriks is getting $54MM no matter what, but with the fourth year not technically guaranteed, the AAV is $18MM.  So why wouldn't the White Sox pick up the 2024 option?  If it's declined, the buyout is paid in ten annual installments, so there's a modest benefit to the club in the event Hendriks is completely undesirable for '24 whether due to injury or poor performance.

Unique contract structure aside, the White Sox landed a lockdown stopper who put up a 1.79 ERA, 38 K%, and 5.7 BB% from 2019-20 over 110 1/3 innings.  He led all traditional relievers in innings over that period and has proven himself capable of going more than one inning.  Relievers are a fickle bunch, but it looks like the White Sox acquired a relief ace they can lean on heavily in the postseason.  Hahn has put together a flamethrowing bullpen.  Four of their current relievers – Codi Heuer, Michael Kopech, Garrett Crochet, and Jose Ruiz – actually throw harder than Hendriks' 96.3 mile per hour average fastball.  It's also a largely untested bullpen behind Hendriks, with four current members who have yet to reach 31 career innings.

Though not exactly part of their offseason, March saw a couple of major, related developments for the White Sox.  Eloy Jimenez ruptured his left pectoral tendon during a spring training game, requiring surgery with a 4-5 month recovery timeline.  A few days later the club selected the contract of 2019 first rounder Andrew Vaughn, making good on their pledge not to manipulate his service time even though they've been unable to sign him long-term thus far.  Not only is the club convinced Vaughn will successfully make the jump from High-A to the big leagues (with alternate site time in-between), but they're also asking him to learn left field to replace Jimenez.

Even before the Jimenez injury, the White Sox elected not to bring in a full-time designated hitter to replace Edwin Encarnacion.  Backup catcher Zack Collins snagged the Opening Day DH assignment, with third catcher Yermin Mercedes riding a hot streak to get the next three starts.  Once Mercedes cools off, others will surely filter through the DH spot as well.  The White Sox probably aren't dying to see more of Jimenez in left field once he recovers, so he may join the DH rotation as well.  The best solution might be to try to make the pieces fit until July, at which point the club will know more about Jimenez's timeline and can acquire someone with real outfield experience.

Even with the Jimenez injury, the White Sox have a solid chance of making the playoffs for the second consecutive year.  Though a Jerry Reinsdorf team going all-in might not involve $100MM contracts, I expect the Sox to continue to be aggressive in their own way in the coming years.  Their contention window is now fully open.

How would you grade Chicago's offseason? (Poll link for app users)

Photo courtesy of USA Today Sports Images.

]]>