<![CDATA[

Though the rebuilding White Sox made bids for a few big name position players, they settled for a quiet offseason with a handful of veteran additions.

Major League Signings

Trades and Claims

Notable Minor League Signings

Notable Losses

Needs Addressed

Despite entertaining several bold offseason moves, the White Sox ultimately focused on veteran placeholders in what ended up being a quiet offseason.  This serves as no surprise, with the team entering the second year of a rebuilding process.  The team's signature offseason move was an upgrade at catcher with the signing of Welington Castillo in December.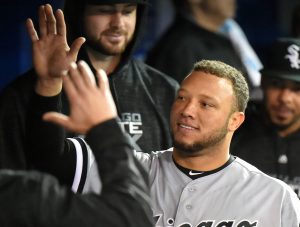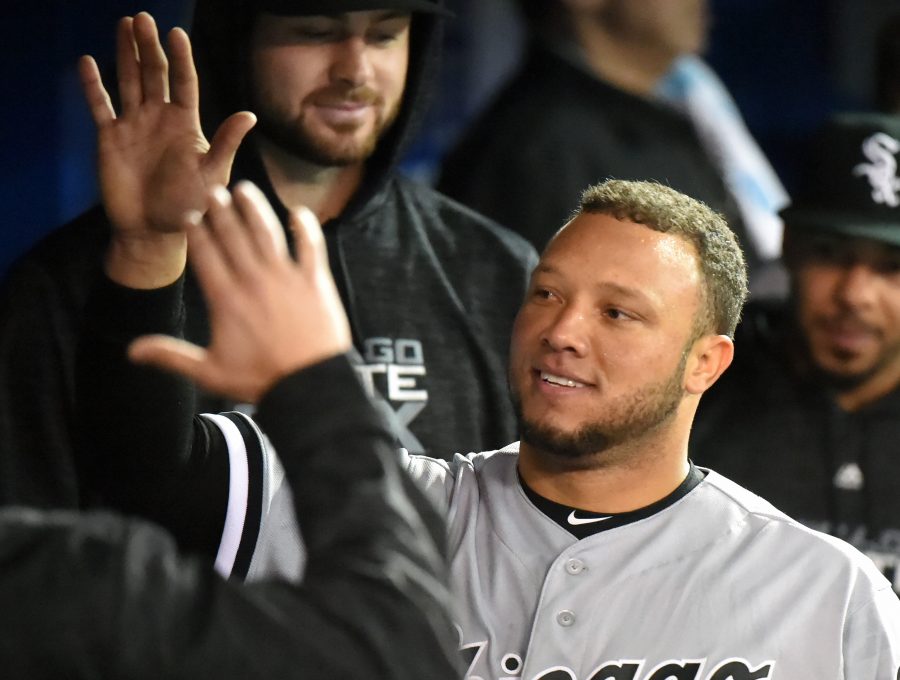 After deploying an inexperienced duo of Kevan Smith and Omar Narvaez behind the dish last year, the soon-to-be 31-year-old Castillo was imported on a two-year free agent contract.  Castillo, who started his career in the Cubs organization, adds pop to the lineup and a veteran presence for a rotation with three members under the age of 25 (in addition to several young arms looming in the upper minors).
In January, the Sox re-signed veteran starting pitcher Miguel Gonzalez, who made 45 starts for them from 2016-17 until being dealt to the Rangers at the end of August.  Gonzalez's job, much like fellow rotation-mate James Shields, is to take the ball every fifth day until he's nudged out by top pitching prospect Michael Kopech.
Improving the team's bullpen was a stated desire for White Sox GM Rick Hahn, and he accomplished this mainly through one January trade.  Surrendering minor league utility type Jake Peter, who had gone unclaimed in the Rule 5 draft, Hahn acquired Joakim Soria from the Royals and Luis Avilan from the Dodgers.  Both veterans slot in toward the back of Chicago's bullpen, along with holdover Nate Jones, who opened the season healthy after undergoing nerve surgery in his pitching elbow last summer.  Hector Santiago, added on a minor league deal, also cracked the Opening Day bullpen.  Given last summer's trades of David Robertson, Tommy Kahnle, Anthony Swarzak, and Dan Jennings, the White Sox had to add a few veterans to the decimated 'pen.
Hahn also tinkered around the edges, adding outfielder Daniel Palka, shortstop Jose Rondon, and pitchers Thyago Vieira, Ricardo Pinto, and Jose Ruiz through trades and waiver claims.  All but Ruiz remain on the 40-man roster.  Pitchers Vieira and Pinto were acquired for international bonus pool space, which was of lesser value to the White Sox since they are in the $300K bonus pool penalty box for signing Luis Robert a year ago.  Vieira is a live arm who has touched 102 miles per hour, and he'll eventually be joined at Triple-A Charlotte by Pinto, who is being stretched out as a starter.  Both 24-year-olds made their MLB debuts last season, and it's possible that either or both could be up in the Majors with the Sox in 2018.
Questions Remaining
One big offseason question was whether the White Sox would trade first baseman Jose Abreu and/or right fielder Avisail Garcia.  Hahn has been clear that the club is constantly making an assessment of whether to extend or eventually trade the pair, and nothing has been settled in that regard.  Both are under control through 2019, but the 26-year-old Garcia may make more sense as a part of the next contending White Sox team than the 31-year-old Abreu.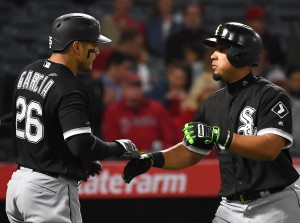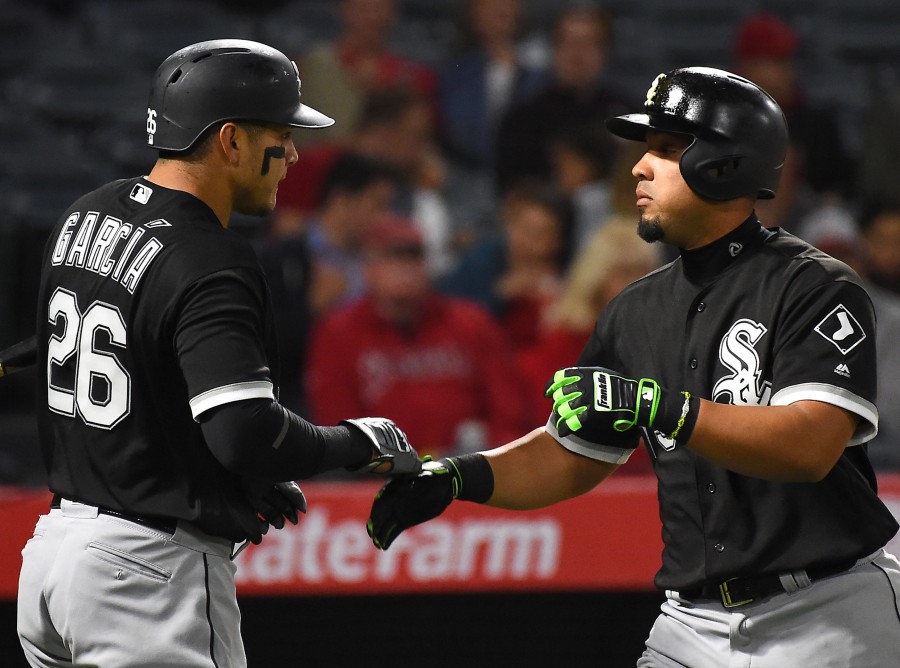 Rumors suggested the Athletics, Giants, and Blue Jays were among those to check in on Garcia, while the Red Sox and others may have had dialogue regarding Abreu.  Given the stagnant free agent market for many veterans, it's no surprise Hahn found trade offers unsatisfactory.  Still, with both players remaining on the South Side and no contract extensions in place, rumors figure to abound once again this summer as the non-waiver trade deadline approaches.

Hahn decided to go big game fishing around the Winter Meetings, with Ken Rosenthal of The Athletic describing the White Sox as the "most aggressive suitor" for Orioles shortstop/third baseman Manny Machado.  Though Rosenthal said the White Sox and Orioles "discussed a package for Machado that would include either right-hander Lucas Giolito or right-hander Michael Kopech but not both," Bob Nightengale of USA Today described the offer as "solid," but without any top prospects.

With Machado headed to free agency after the 2018 season, it would seem that Chicago's interest was in signing him to a massive contract extension before he could reach the open market.  That was an unlikely proposition, and Machado stayed put.  But it does suggest that a team that has never given out a contract bigger than Abreu's $68MM has at least considered extending an offer perhaps four times that size to the young superstar.  With 2019 payroll commitments of just $10.9MM in guaranteed contract, the White Sox could be a major player in the 2018-19 free agent market.  Their previous interest in Machado, at least, seems likely to once again resurface.

More sensible than Machado was Hahn's pursuit of outfielder Christian Yelich.  The 26-year-old is under contract potentially through 2022, so the bulk of his control would have fallen within the White Sox' targeted window of contention.  It appears some kind of offer was made to the Marlins for Yelich, but Miami instead accepted a package from the Brewers headlined by Lewis Brinson.  The White Sox also reportedly made some late effort to be opportunistic on Logan Morrison's stagnant market, but he wound up with the Twins.

Despite an Opening Day payroll that settled in as the team's lowest since 2004, the White Sox did not use their financial flexibility to purchase prospects by taking on bad contracts.  That's perhaps not in the style of owner Jerry Reinsdorf, but it's conceivable the White Sox could have taken on dead money for players like Adrian Gonzalez, Scott Kazmir, Matt Kemp, Rusney Castillo, or Yasmany Tomas and further bolstered their farm system.

Overview

Though they carry just a 69-win projection from FanGraphs, the White Sox look to be baseball's most interesting rebuilding team.  While preseason projections inevitably come with great variability and the White Sox are loaded with upside, the South Siders would probably have to beat their forecast by about 17 wins to sneak into the playoffs as the AL's second Wild Card.  Even Hahn recently said, "I think even under the most optimistic projections of our ability to contend, certainly '18 and '19 don't include the bulk of the time when we anticipate having a window open to us."  I imagine Hahn and many White Sox fans are hoping the team can nonetheless arrive early, and start contending next year.

How would you grade the offseason for the ChiSox? (Link to poll for Trade Rumors app users)

Photo courtesy of USA Today Sports Images.

]]>