<![CDATA[

The White Sox made clear their three-year rebuild is over, aggressively pursuing veteran free agents and landing several of them.  They also locked up multiple core pieces with extensions.

Major League Signings
Dallas Keuchel, SP: three years, $55.5MM.  Includes $20MM club/vesting option for 2023 with a $1.5MM buyout
Jose Abreu, 1B: one year, $17.8MM (accepted qualifying offer)
Edwin Encarnacion, DH: one year, $12MM.  Includes $12MM club option for 2021
Steve Cishek, RP: one year, $6MM.  Includes $6.75MM club option for 2021 with a $750K buyout
Gio Gonzalez, SP: one year, $5MM.  Includes $7MM club option for 2021 with a $500K buyout
Total spend: $169.3MM
Trades and Claims
Extensions
Notable Minor League Signings
Notable Losses
Yolmer Sanchez, Welington Castillo, Ryan Cordell, Jon Jay, Charlie Tilson, Ryan Goins, Ivan Nova, Josh Osich, Dylan Covey, Manny Banuelos, Hector Santiago, Juan Minaya, Odrisamer Despaigne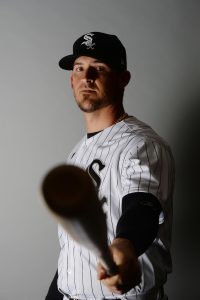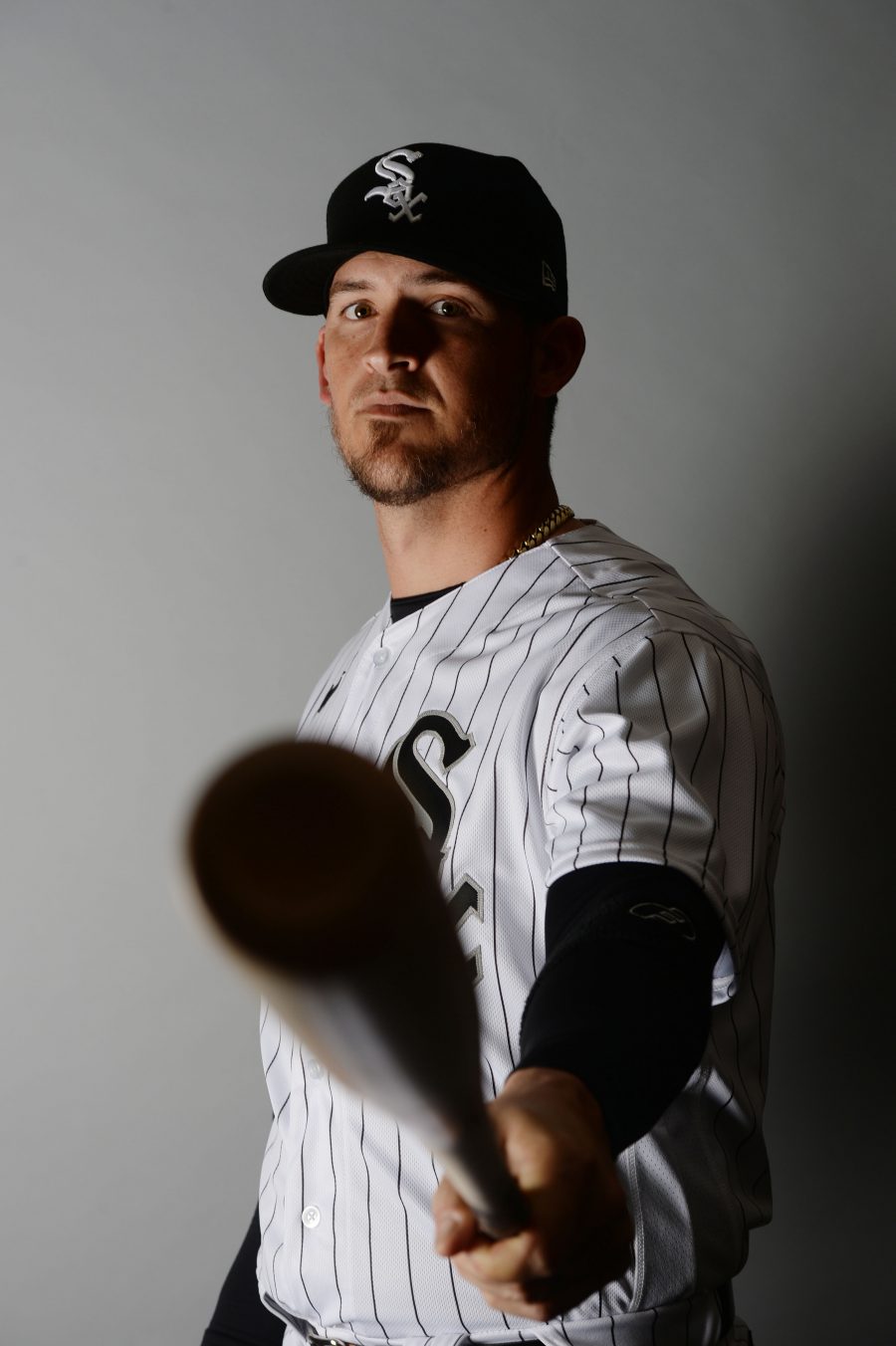 Though the White Sox' offseason got off to an inauspicious start with the shedding of international bonus pool money in the Welington Castillo trade, they quickly made that deal a footnote by signing catcher Yasmani Grandal to the largest contract in franchise history.  Grandal may be the best hitter and pitch framer among all MLB catchers, and he could represent a four-win improvement over incumbent James McCann (who moves into a backup role).  The signing also allowed the White Sox to move past last winter's failed pursuit of Manny Machado, proving they actually were willing and able to win the bidding on a top free agent.
Back in August, Daryl Van Schouwen of the Chicago Sun-Times quoted White Sox first baseman Jose Abreu as saying through an interpreter, "[Owner] Jerry [Reinsdorf] several times has told me and my family that I am not going to wear a jersey other than a White Sox jersey."  Though Abreu was briefly on the open market after the White Sox issued a one-year, $17.8MM qualifying offer, he later told reporters he didn't consider other teams.  With multiyear extension talks underway, Abreu chose to accept that one-year qualifying offer when the decision came due on November 14th.
In a cold and calculating sense, the White Sox could have exploited the situation and simply let the one-year deal stand, covering Abreu's age-33 season.  Pragmatically, restructuring the one-year, $17.8MM deal as a three-year, $50MM pact to snag Abreu's age 34 and 35 seasons was not a good baseball decision by White Sox Senior Vice President/GM Rick Hahn.  But clearly Abreu means more to the team's owner and the franchise than just his WAR, and there's no reason for fans to object to his contract unless it hamstrings the club from making other improvements.
That was certainly not the case in the short term, as the White Sox aggressively pursued the next item on their winter shopping list: a major starting pitching addition.  There's no evidence they were in the mix for Gerrit Cole and Stephen Strasburg, who signed record deals for $324MM and $245MM, respectively.  So there was an expected level of restraint from a White Sox franchise that has always balked at the idea of guaranteeing more than five years to a starting pitcher.
Instead, the White Sox did about all they could to sign the third-best starting pitcher on the free agent market: hard-throwing righty Zack Wheeler.  Wheeler ultimately signed with the Phillies for five years and $118MM, with the White Sox rumored to have reached $120MM.  As Jim Margalus of Sox Machine put it, "For the first time in documented history, the White Sox reportedly finished with the highest bid for a free agent who landed a nine-figure contract…only it wasn't good enough to actually land the player."  Wheeler reportedly had a strong preference to remain close to New Jersey.  As Margalus noted in his post, it's true that the White Sox could have pushed up into the $125-130MM range, but "at some point in the negotiations the losing party has to take the hint."  Plus, if the White Sox had overwhelmed Wheeler's geographic preference by overpaying, there's no telling how that kind of mercenary arrangement would have worked out in terms of Wheeler's performance.
Veteran lefty Cole Hamels might have been second on the White Sox' wish list, but he wound up with the Braves on a one-year, $18MM deal.  If you look back to the December 4th scoops from Marc Carig of The Athletic and Jeff Passan of ESPN, news of the Wheeler agreement came two hours after Hamels' deal broke.  Both sets of negotiations involved the Phillies and White Sox, but it seems possible that the White Sox wanted to see what happened with Wheeler before signing Hamels – perhaps because they didn't feel comfortable landing both and paying them more than $40MM in total in 2020.  The end result: the White Sox continued going further down their starting pitcher preference list.  Though there was sufficient time to pivot to a pursuit of Madison Bumgarner, it's unclear whether the Sox had interest or if geography would have again rendered Chicago the bridesmaid anyway.  So who was going to take the White Sox' money?
Not Jordan Lyles, as he went to the Rangers a few days later for two years and $16MM.  The White Sox were among the runners-up.  Perhaps Lyles was intended as the secondary rotation piece, which eventually became Gio Gonzalez on a one-year deal.  It will be a homecoming for the 34-year-old lefty, who was drafted 38th overall by the White Sox in 2004 but traded to the Phillies in the Jim Thome deal in '05.  Gonzalez then rejoined the White Sox, along with Gavin Floyd, in the December '06 Freddy Garcia trade.  Yet the Sox would trade Gonzalez again a year later, this time to Oakland in the Nick Swisher deal.  Only then did Gonzalez make his MLB debut, so the 12-year veteran has yet to don a White Sox uniform in a regular season game.  The lefty has often outperformed his peripheral stats, perhaps due to his success in limiting hard contact.  An ERA in the low 4.00s would be sufficient to term the one-year contract a success.
By the latter half of December, the White Sox had turned to Scott Boras clients Dallas Keuchel and Hyun-Jin Ryu by necessity.  It seemed that both pitchers were willing to sign with the highest bidder.  The White Sox wound up with Keuchel, who commanded a lesser commitment.  The 32-year-old comes with a lower ceiling than Ryu but may also be the safer choice based on their health records.  Keuchel is not nearly as exciting as Zack Wheeler, but it's difficult even with hindsight to say the White Sox should have chosen a different free agent hurler.  Perhaps the trade market could have offered a more interesting addition, with Corey Kluber and David Price eventually changing teams.  But the Indians may not have been willing to move Kluber within the division, and the White Sox were in contact with the Red Sox on Price.
Alongside this pitching pursuit, the White Sox were simultaneously trying to upgrade at right field and designated hitter.  They struck first on right field, adding Nomar Mazara straight up for center field prospect Steele Walker.  Walker was expendable for the suddenly win-now White Sox, as the 23-year-old might top out as a fourth outfielder and has yet to play at Double-A.
Mazara, 25 this month, has logged almost 2,200 plate appearances for the Rangers but is mostly appealing for his potential.  In his four seasons with Texas, Mazara has never exceeded a 95 wRC+ (100 is league average).  The White Sox and new hitting coach Frank Menechino must believe they can find another gear in Mazara.  The club explored alternatives before settling on Mazara, reportedly including Marcell Ozuna, Joc Pederson, Kole Calhoun, Nick Castellanos, and Yasiel Puig.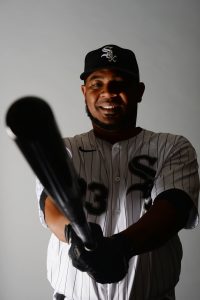 The White Sox made a solid addition at the DH spot with Edwin Encarnacion.  Even at age 37, Encarnacion remains capable of a 120 wRC+ season.  He's cranked at least 32 home runs in each of the last eight seasons.  No matter how the 2020 season shakes out, the White Sox will have the chance to try again with Encarnacion by exercising a $12MM option for 2021.

In late December, the White Sox turned their focus to augmenting their bullpen, which is anchored by Alex Colome, Kelvin Herrera, and Aaron Bummer.  With most of the top free agents already off the board, Hahn snagged sidearmer Steve Cishek.  The 33-year-old will jump across town after two successful seasons out of the Cubs' bullpen.  Though this group has had success at times, it's still easy to picture the bullpen as a weak spot for the 2020 White Sox.

With most of their offseason shopping done, the new year was about locking down core pieces for the White Sox.  First came uber-prospect Luis Robert, whose $50MM deal is a record for a player who has yet to appear in the Majors.  The contract shuts down potential service time manipulation of Robert, and the Sox now figure to put him on the Opening Day roster.  Other potential top 2020 rookies like Nate Pearson and Jo Adell, without big league contracts, are in a position where they will fail to gain any big league service in 2020 should the season be canceled.  Robert wouldn't gain service time either, but the result would be his first club option covering his last arbitration season and his second club option covering his first free agent year.

Putting aside potential coronavirus effects, Ken Rosenthal of The Athletic noted that "Robert will be paid at the top of the arbitration market, earning more than Anthony Rendon ($49.4 million), Harper ($47.9 million) and Manny Machado ($34 million) did before reaching free agency."  As a rival executive termed it to Rosenthal, the White Sox paid "superstar insurance" on Robert.  Meaning that if Robert becomes one of baseball's best players, he had a chance to exceed $50MM through arbitration, as Mookie Betts did and Kris Bryant and Francisco Lindor will.  There are certainly scenarios where the White Sox overpaid for Robert's arbitration years – namely if he deals with significant injuries – but the contract could still be a wash for the team given the potential surplus value of the free agent year they bought out.

Next, the White Sox locked up Bummer.  This, too, seems to be designed to protect against the chance Bummer would have started racking up huge arbitration salaries — which is a bit odd.  He's only accumulated one save so far in his career and wasn't slated for the ninth inning in 2020.  So it's hard to see how he might have earned more than $16MM through arbitration.  The White Sox still get club options on his first two free agent seasons, but trying to predict whether a reliever will be valuable five years out is a fool's errand.  Perhaps the Sox feel Bummer is a pitcher who will perform the best knowing he's set for life financially.

The club's third extension of the offseason went to Yoan Moncada.  Like Robert, Moncada is a Cuban defector who had already banked a large signing bonus.  It's a bit of a surprise Moncada jumped at this offer given the $31.5MM he already had in the bank from signing with the Red Sox five years ago.  Moncada didn't reach the heights of Alex Bregman's extension, which makes sense since his accomplishments didn't quite stack up.  But with all arrows pointing upward on Moncada, another season similar to his 2019 campaign would have set the bar above $100MM.  So the White Sox did well to lock him up at $70MM and buy out two free agent years.

Perhaps the White Sox would benefit from a shortened 2020 season, as MLBTR's Jeff Todd has suggested.  For example, their rotation was set to get a boost this year, with Carlos Rodon and Michael Kopech potentially returning from Tommy John surgery in June.  I imagine the White Sox are kind of like someone who spent three years restoring a car in their garage and is now itching to take it out for a drive.  While uncertainty reigns during this stage of the coronavirus pandemic, the White Sox are now built for an extended run of success.  Even without a long-term deal in place (yet) for ace Lucas Giolito, the White Sox control him through 2023.  Moncada is controlled through 2025, Eloy Jimenez through '26, and Robert through '27.  And we haven't even discussed prospects like Andrew Vaughn and Nick Madrigal.  Things are looking up for the White Sox, whenever they are able to take the field.

—

How would you rate the White Sox' offseason? (Link to poll for Trade Rumors mobile app users.)

Photos courtesy of USA Today Sports Images.

]]>