<![CDATA[

In a last-minute trade deadline stunner, the Astros announced that they've acquired right-hander Zack Greinke from the Diamondbacks in exchange for right-handers Corbin Martin and J.B. Bukauskas, first baseman Seth Beer and infielder Joshua Rojas. Martin (who is recovering from Tommy John surgery), Bukauskas and Beer are arguably Houston's three best non-Kyle Tucker and non-Forrest Whitley prospects.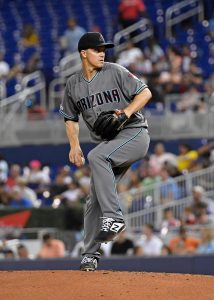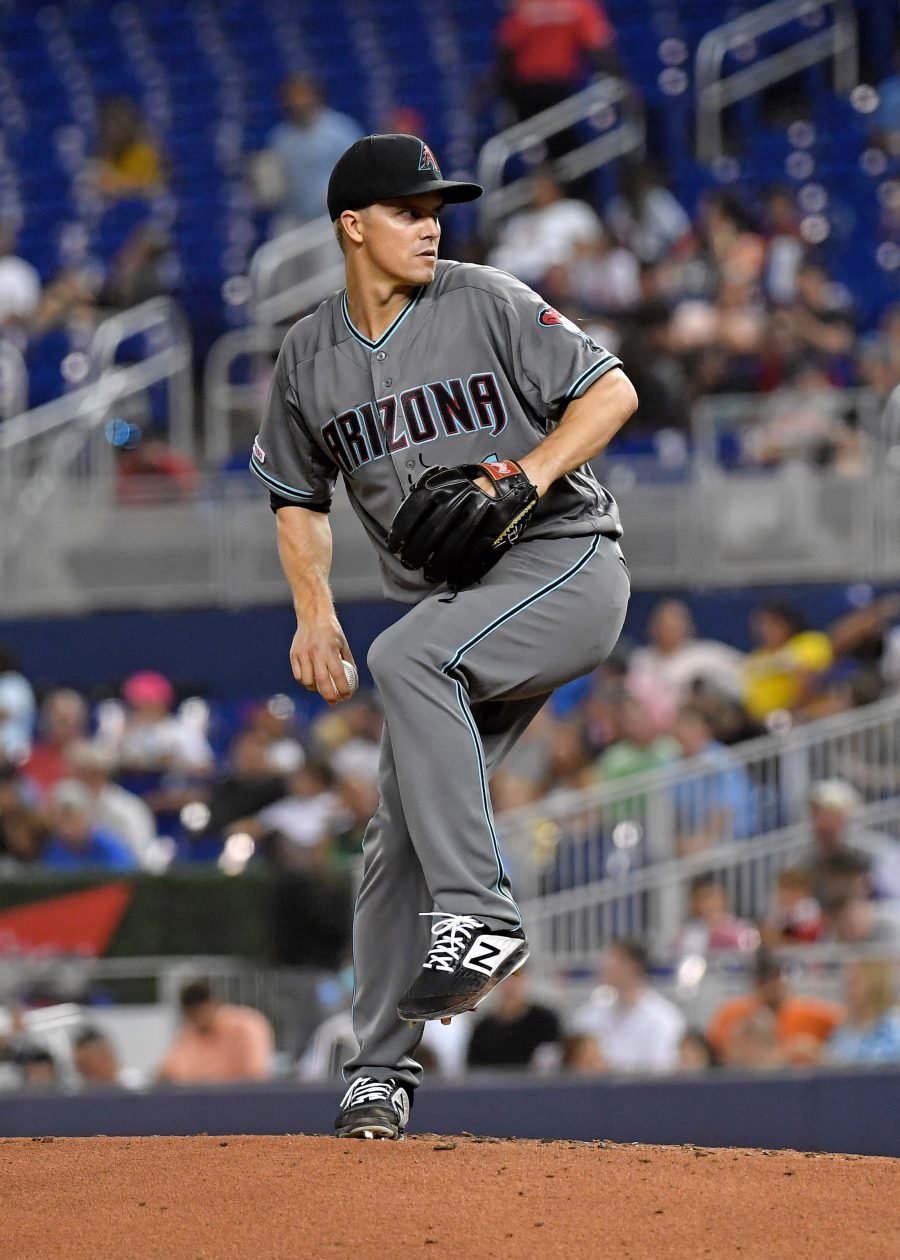 The buzzer-beating trade transforms an already-imposing Astros one-two rotation punch to a genuine postseason powerhouse. The 2019 Greinke trade harkens back to 2017's acquisition of Justin Verlander for the Astros, and Greinke will now join Verlander and Gerrit Cole as the most formidable 1-2-3 combination in the American League (if not all of baseball).
Greinke is earning $31.5MM in 2019 and is still owed another $10.5MM of that salary between now and season's end. He's also under contract in both 2020 and 2021, with a $32MM salary owed to him in each season. Beyond that, he still has multiple payouts on his prorated signing bonus coming his way — $3MM in 2020 and 2021 — and receives a $2MM signing bonus by virtue of being traded. A third of his salary in 2019-21 is deferred and will be paid out in annual payment of $12.5MM from 2022-26, thus reducing at least some of the immediate financial implications for Houston. The Astros are reportedly "only" on the hook for about $53MM of the money that is still owed to Greinke.
Greinke's six-year, $206.5MM contract with the Diamondbacks, signed in the 2015-16 offseason, set a then-record for the largest average annual salary ever promised to a player. And while the first season of that deal looked to be an ominous step backward from the former Cy Young winner's Hall of Fame trajectory, he's righted the ship and then some in the ensuing two and a half seasons.
Dating back to 2017, Greinke has racked up 551 innings of 3.12 ERA ball with 8.9 K/9, 1.7 BB/9, 1.1 HR/9 and a ground-ball rate near 45 percent. He's been particularly effective in 2019 despite the league-wide home run boom, spinning 141 frames of 2.87 ERA ball with a 0.89 HR/9 average that is actually his lowest since 2015. Greinke was shelled for seven runs in his first start of the season, but over his past 21 outings he has a 2.49 ERA and a 2.77 FIP, underscoring that even with his 36th birthday looming in October, he's still a bona fide top-of-the-rotation pitcher.
The acquisition of Greinke is all the more vital for the Astros when glancing at their future outlook. Cole is slated to become a free agent at season's end, as are left-hander Wade Miley and right-hander Collin McHugh. That's three rotation options all departing, and with Martin undergoing Tommy John surgery and Whitley struggling, the most big-league-ready of Houston's farmhands suddenly looked less certain to be 2020 contributors. (Whitley certainly still could be, of course.) The organization hopes to have Lance McCullers Jr. back from Tommy John surgery next season, but an immediate return to form is far from a sure thing.
Now, with Greinke and fellow controllable acquisition Aaron Sanchez joining the team, the Astros have a pair of new arms to team with Verlander and whichever internal options are up to the task. (Sanchez, alternatively, could also work out of the bullpen.) Landing Greinke lessens the organization's urgency to pay top dollar for Cole on the open market as well; Cole himself seems likely to pursue a $200MM+ contract in free agency and seems a good bet to secure $150MM+ even if he doesn't quite reach that level of rarefied air.
Turning to the Diamondbacks, who entered deadline day with a .500 record and an insurmountable division deficit, the move is the next step toward ushering in a new era of baseball. The D-backs traded face of the franchise Paul Goldschmidt this offseason, landing promising young players Carson Kelly and Luke Weaver as the key pieces in that deal. Now, third-year GM Mike Hazen and his staff have shipped out the team's ace and cleared a substantial amount of payroll, acquiring a pair of pitchers who entered the season regarded as top 100 prospects in all of baseball: Martin and Bukauskas.
Martin won't be a factor until late 2020 after undergoing Tommy John surgery, but he's viewed as a potential midrotation arm with an above-average fastball and an above-average, potentially plus slider. He averaged 95.3 mph on his heater in his brief MLB time this season and posted a 3.13 ERA with nearly 11 punchouts per nine innings pitched in 37 1/3 Triple-A frames before undergoing surgery.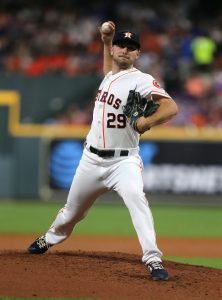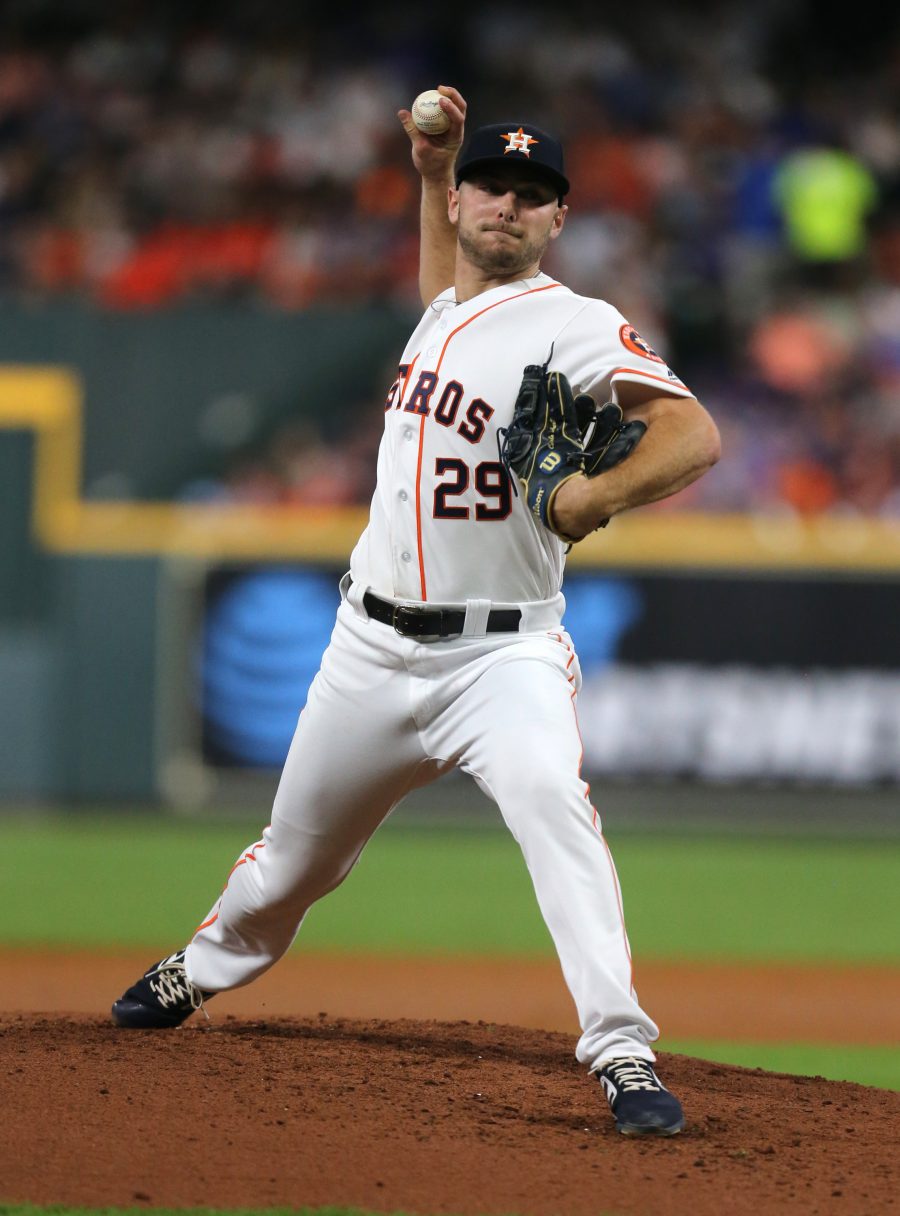 Because his injury and the subsequent operation came about when he was pitching in Triple-A, Martin is on the minor league injured list and not accruing MLB service time. That's key for Arizona because it means they quite likely won't need to have him on the MLB roster or injured list until late 2020, which would theoretically make him controllable through the 2026 season. If the D-backs decide they need a roster spot and promote him to the MLB 60-day IL, that timeline would be subject to change.

Bukauskas, 22,was the 15th overall pick in the 2017 draft and has spent the 2019 season in Double-A. While his 5.25 ERA isn't particularly impressive, he's averaged 10.3 K/9 with a solid 47.1 percent ground-ball rate against older, more advanced competition at that level. Over at Fangraphs, Kiley McDaniel and Eric Longenhagen gave Bukauskas the potential for three 60-or-better offerings (on the 20-80 scale) but indicated in their preseason report that durability concerns — he has some back issues stemming from a previous car accident — and command could limit his workload and realization of his considerable ceiling.

Beer, beyond the superlative fun that can be had with his name, is the other big get for the Diamondbacks. Houston's pick at No. 28 overall in 2018, Beer receives 65 to 70 grades on his raw power in scouting reports and makes more contact than one might expect from a prototypical slugger. He's ripped through Double-A pitching in 2019, hitting at a .299/.407/.543 clip with 16 home runs and nine doubles. He's also walked at an 8.6 percent clip against a 20.7 percent strikeout rate. Beer has bottom-of-the-scale speed but could be a bat-first option for Arizona at first base (or at designated hitter if it's ever implemented in the National League — a possibility that continues to be a point of discussion).

Rojas is 25 years old and isn't regarded as a top prospect, but he's played all four infield slots and both outfield corners while tearing the cover off the ball in Double-A and Triple-A this season. He's a potential near-term option for the D-backs who hit .322/.405/.561 in 195 Double-A plate appearances before graduating to Triple-A and raking at a comparable .310/.402/.586 clip. Rojas has a combined 20 home runs and 32 stolen bases this season. He may never have graced top prospect rankings in the past, but at a certain point that level of performance in the upper minors is difficult to overlook. At the very least, he's an interesting fourth piece who could emerge as a utility option for the Snakes in the not-too-distant future.

Ken Rosenthal of The Athletic first reported (via Twitter) that Greinke was going to Houston. MLB Network's Jon Heyman, ESPN's Jeff Passan and the New York Post's Joel Sherman reported various elements of the return (all Twitter links). Rosenthal and MLB.com's Steve Gilbert added financial details (Twitter links).

]]>