<![CDATA[

The 2019 Twins captured the baseball world's attention with their historic home run output, and most of the other talk surrounding the team focused on questions within the rotation. The Twins won the AL Central with ease but were yet again bounced by the Yankees in a familiarly lopsided series. Entering the offseason on a low note and with four starting pitchers reaching free agency, the focus was again on the rotation. Yet somewhere along the way, the Twins quietly put together one of the most formidable collections of relievers in the game.

Following last year's All-Star break, Twins relievers ranked ninth in the Majors in ERA (4.03) but led MLB in FIP (3.56), xFIP (3.87), SIERA (3.53) K-BB% (20.7%) and walk rate (5.9%). The Twins, long known for their reliance on soft-tossing, "pitch to contact" arms, saw their bullpen post the fifth-best overall strikeout percentage (26.6%). They tied for fourth in swinging-strike percentage (13.1%) and ranked fifth in opponents' chase rate on pitches outside the strike zone (33.9%).

A half season's worth of bullpen data is obviously not a definitive declaration of their status as elite, but the post-All-Star-break qualifier is of some note with regard to the Twins in particular. Minnesota opened the season with a host of reclamation projects and cast-offs in the relief corps. From Opening Day through the Midsummer Classic, the Twins saw Mike Morin, Blake Parker, Matt Magill, Ryne Harper, Adalberto Mejia and Trevor Hildenberger all make at least 13 appearances and total 14 or more innings. Harper, to his credit, was a legitimate contributor — although fielding-independent metrics forecast some regression, and his production faded in the second half.

The rest of that largely nondescript group was more or less out of the picture in the second half. Mejia, Morin, Magill and Parker were designated for assignment in a span of two weeks in mid-July. Mejia was claimed by the Angels, Morin was traded to the Phillies for cash, Parker also signed in Philadelphia after electing free agency, and Magill was traded to Seattle for cash. Harper's role was reduced as his results regressed, and Hildenberger only tossed 2 1/3 innings as September call-up before being non-tendered in the winter. (Harper was designated for assignment and traded to the Nats in February.)

What was left of the Twins' bullpen proved to be a remarkably effective unit.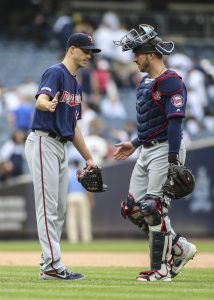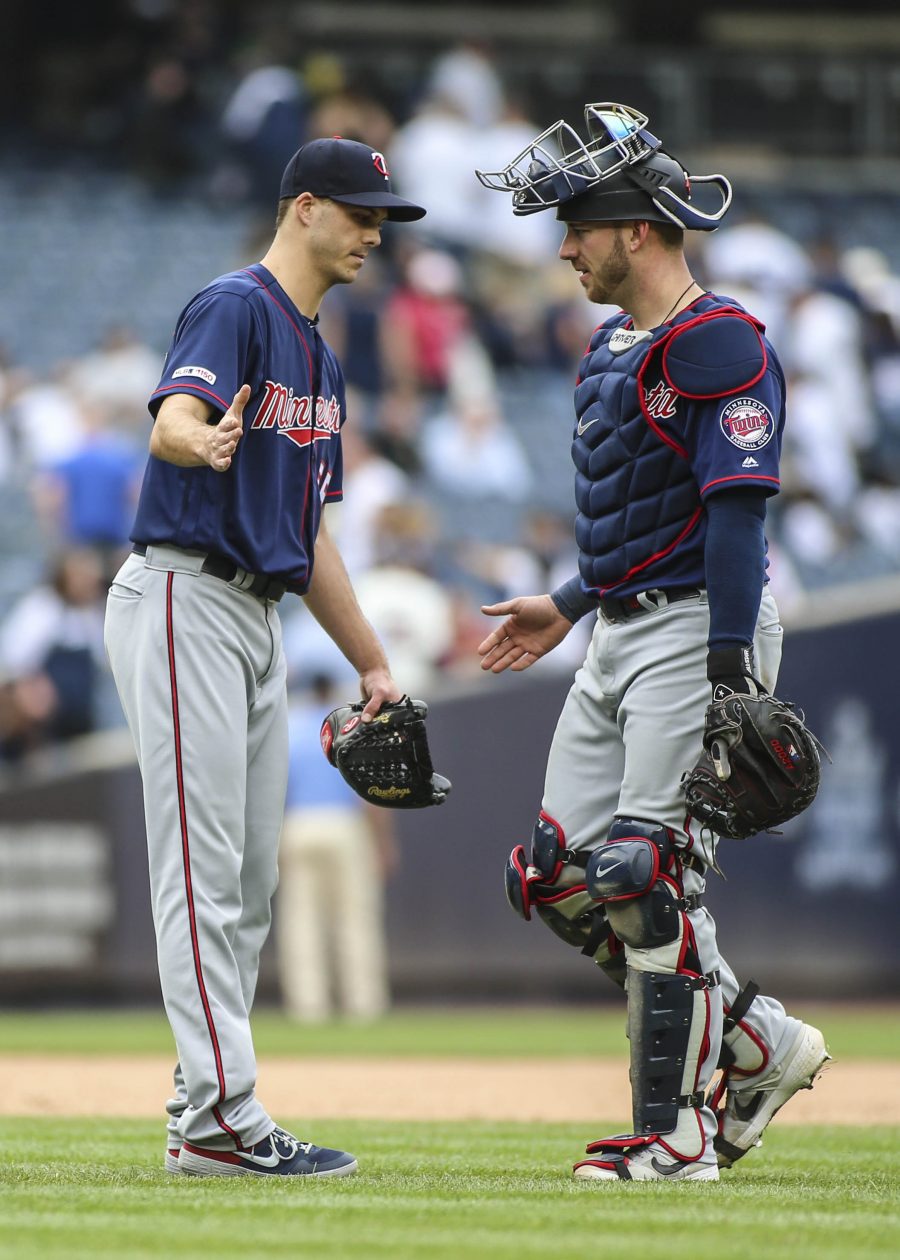 Taylor Rogers cemented himself as the club's closer after the addition of a new slider spurred a 2018 breakout. He threw his first slider in 2018 on Memorial Day, and dating back to that game, Rogers owns a 2.07 ERA (2.52 FIP, 2.77 xFIP) with 11.4 K/9, 1.6 BB/9, 0.77 HR/9 and a 48.7 percent ground-ball rate in 117 1/3 innings.
Tyler Duffey showed promise as a starter in his debut season with Minnesota but had bounced between the Majors and minors since. Duffey has acknowledged that at first, he wasn't fully comfortable or familiar with much of the new data that was presented to him by the Twins' analytics department, but he fully bought in this year and ditched his two-seamer and changeup to go with a four-seam and curveball-heavy arsenal. The result? A 2.50 ERA (3.06 FIP, 2.94 xFIP) with a career-high 12.8 K/9 and a whopping 15.3 percent swinging strike rate. In the second half of the season, Duffey posted a 1.53 ERA with a 47-to-8 K/BB ratio.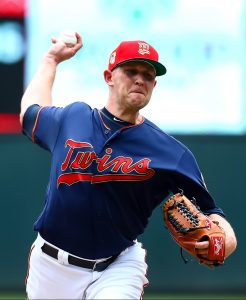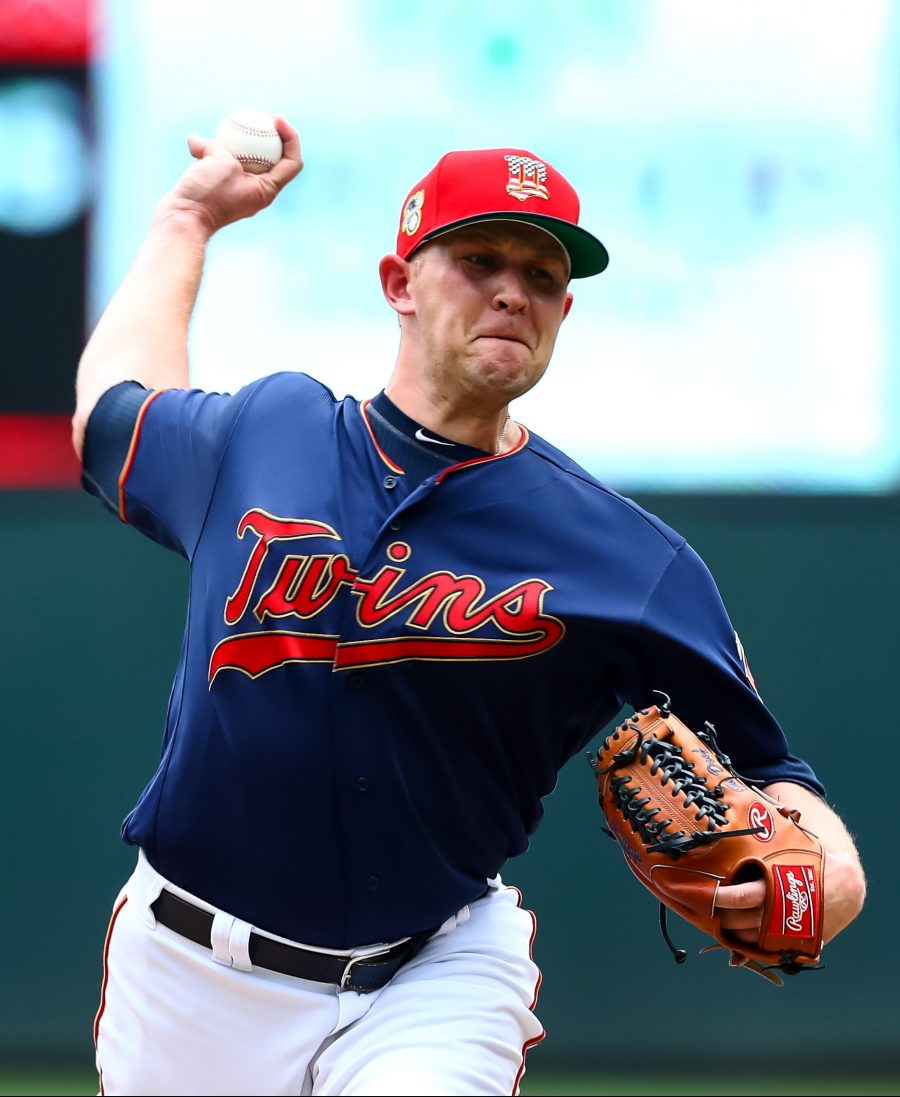 Another former starter, Trevor May, has steadily improved his relief work since returning from Tommy John surgery in 2018. The 30-year-old free-agent-to-be rattled off 64 1/3 innings of 2.94 ERA ball in 2019, including a 2.81 ERA (3.81 FIP, 3.67 xFIP) in 32 second-half innings. May saw his strikeout percentage spike from 25.5% in the first half to a hefty 35% in the second half, and his walk rate made similarly positive gains (11.9% in the first half; 7.3% in the second).

The Twins' late-July acquisition of veteran Sergio Romo wasn't the biggest headline grabber of deadline season, but the three-time World Series champ pitched 22 2/3 innings of 3.18 ERA ball (3.35 FIP, 3.91 xFIP) with a pristine 27-to-4 K/BB ratio. The two-plus months Romo spent in the organization clearly made a favorable impression, as he returned on a one-year, $5MM deal with a club option for the 2021 season.

But the most anonymous parts of the bullpen's success were rookie right-handers Zack Littell and Cody Stashak.

Littell, a 24-year-old rookie, was summoned for depth in mid-May and took a long-relief beating during a blowout in order to save the 'pen (eight runs in four innings). Optioned to Triple-A the next day, Littell returned about a month later and proceeded to reel off 30 2/3 innings of 0.88 ERA ball with a 27-to-8 K/BB ratio. The only runs scored against him came on a trio of solo homers. Obviously, Littell isn't going to make it through a season with a 100% strand rate, but that dominant finish to the year likely cemented his spot in the 'pen.

As for Stashak, he was never regarded as a prospect of particular note even within the Twins' system, but he logged a 3.13 ERA with a 23-to-1 K/BB ratio in 23 innings in his MLB debut. Stashak is an extreme fly-ball pitcher who doesn't throw especially hard or generate great spin on his heater or four-seamer … yet he posted an eye-popping 28.7% swinging-strike rate on his slider last year. There's likely some regression coming for both Littell and Stashak, but both positioned themselves as near-term pieces even if they do take a step back.

At this point, outside of Rogers, the closer, it's perhaps become apparent that this is a group of all right-handers. As such, targeting lefty relievers seemed like a logical course of action this winter. And the Twins did indeed go out and get the reliever who was the second-toughest pitcher on lefties in all of baseball last year (min. 30 innings): Tyler Clippard — another righty.

Clippard joined the Twins on a modest $2.75MM guarantee for the 2020 season, and while he doesn't throw with his left hand (obviously), his dominant changeup makes him an excellent weapon against southpaw swingers all the same. Lefties posted a laughable .123/.210/.255 batting line against Clippard in 2019. That translated to a .207 wOBA, tying Roberto Osuna and trailing only Oliver Drake (another former Twin — oops) for best in the big leagues. That wasn't necessarily a one-year aberration, either, as Clippard has better career numbers against lefties (.187/.266/.322) than righties (.207/.295/.387).

If the Twins want to add a true lefty to the mix, they can always move Devin Smeltzer and/or hard-throwing Lewis Thorpe into that role, although the plan for them  appeared to be to continue working as starters early this spring. Perhaps expanded rosters will bring that pair and others into play; righties Randy Dobnak, Jorge Alcala and Sean Poppen all made their big league debuts last year, with Dobnak in particular impressing as a starter. Waiver claim Matt Wisler is another depth option with an intriguing Statcast profile. Among non-roster players, southpaw Danny Coulombe punched out 61 hitters in 36 1/3 Triple-A frames last year and had looked impressive with the Twins this spring. Jhoulys Chacin could give some long relief innings and provide rotation depth.

The Twins' bullpen may be lacking a bit in name value, but among the 366 pitchers who faced at least 200 hitters last year, the Twins placed five in the top 70 in terms of xwOBA: Rogers (20), Duffey (22), Clippard (31), Romo (43) and May (tied for 70th). And none of their second half success was attributable to their biggest deadline pickup — righty Sam Dyson, who now famously kept a shoulder injury to himself prior to being traded and required surgery after just 11 1/3 ugly innings.

When a team jettisons about half its bullpen in a two-week span in July and sees its primary deadline acquisition bust, most would expect rough waters ahead. Instead, the Twins quietly enjoyed some of the best relief work of any club in last year's second half and look well positioned for the future. Both May and Clippard will be free agents this coming winter, but there's plenty of room to re-sign either and several depth in-house depth options to step up into those spots should they land elsewhere.

]]>