<![CDATA[

10:40pm: Zaidi's contract is a five-year deal, tweets Baggarly.

9:39pm: The Giants have formally announced Zaidi's hiring.

"I am delighted to return to the Bay Area and to join one of the most storied franchises in the game," Zaidi said in a statement. "I have watched the Giants from afar and I have great respect for the organization's culture and many accomplishments.  I am excited about this new opportunity and I'm looking forward to getting right to work."

9:30pm: Andrew Baggarly of The Athletic tweets that Zaidi will be formally introduced at a press conference at 1pm PT tomorrow afternoon.

8:41pm: Dodgers general manager Farhan Zaidi has accepted an offer from the division-rival Giants to become their head of baseball operations, reports Henry Schulman of the San Francisco Chronicle (via Twitter). MLB.com's Jon Morosi reported earlier today that the Giants had offered the title of president of baseball operations.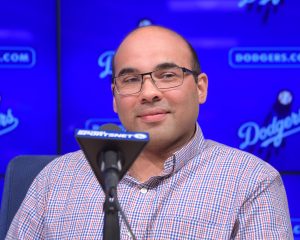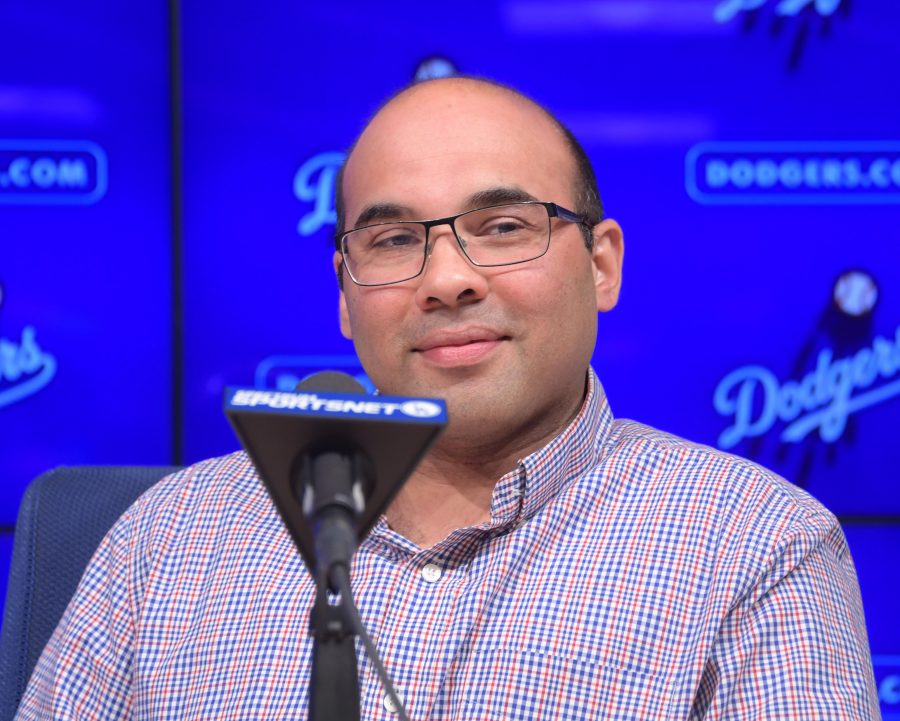 The addition of Zaidi brings an analytical/data-oriented approach to the Giants organization and marks a departure from the team's longstanding pairing of Brian Sabean — who remains with the organization in an advisory role — and recently dismissed general manager Bobby Evans. That's not to say that the Giants are completely without an analytics department, but they did come with the reputation of carrying a more traditional scouting-focused front office group. Under Zaidi, an MIT grad with a Ph.D in economics from UC Berkeley, they'll surely beef up the implementation of more modern, data-driven decisions from a roster construction and in-game standpoint.

Early suggestions at the time of Evans' dismissal were that the Giants would hire both a president of baseball operations and a general manager. Zaidi, presumably, will have autonomy in selecting a GM to work alongside him, though as the new president, he'll have final say on all baseball operations matters. The bump in title was a necessity in luring Zaidi away from Los Angeles — teams generally only let their execs jump to other organizations if the offer includes a promotion — but he's been reported to be among the organization's top choices for the past few days.

By taking this position, the 41-year-old Zaidi will be returning to his old stomping grounds; Zaidi broke into baseball across the bay as a member of the Athletics front office, rising from a baseball operations analyst to the position of assistant GM over a more than decade-long run with the organization. While in Oakland, he aided the A's with statistically-focused player evaluation in the draft, free agency and on the trade market, arbitration cases, contract negotiations and advance scouting.

Zaidi will be tasked with rejuvenating a Giants roster that has become stagnant as its young core has grown older. The Giants thrived earlier this decade, winning three titles in a five-year span on the backs of brilliant showings from Buster Posey, Tim Lincecum, Madison Bumgarner, Matt Cain and Pablo Sandoval, among others. That once-elite core has withered with time, and while Bumgarner and Posey remain prominent figures in the organization, each has been slowed by injuries in recent seasons. That's true elsewhere on the roster, as well; Brandon Belt and Joe Panik, in particular, are among the Giants position players who've struggled to remain on the field, while high-priced pitchers Johnny Cueto, Jeff Samardzija and Mark Melancon have each been felled by health troubles as well.

The divergent paths that could be taken under Zaidi and a newly structured front office will make the Giants one of the more fascinating teams to watch this offseason. On the one hand, CEO Larry Baer has voiced a desire to aim to be competitive every season — an attitude that likely pushed Evans and Sabean to load up on veterans last offseason. But the additions of Andrew McCutchen and Evan Longoria didn't restore the organization to prominence, and Longoria's contract now joins those of Cueto, Samardzija and Melancon as undesirable commitments that'll be tough for the Giants to escape.

However, that desire to remain competitive comes from ownership, and if going for it in 2019 is something of a mandate, then perhaps Zaidi & Co. will seek to supplement a flawed roster as best they can. San Francisco has been mentioned as a possible landing spot for Bryce Harper for the past year-plus, and the team's successful effort to dip under the luxury tax barrier this past season only makes them a more logical landing spot if ownership is willing to commit the money.

Conversely, though, if Zaidi and the eventual San Francisco GM ultimately conclude that a more long-term outlook needs to be taken, that narrative would quickly change. Should that be the case, the Giants could go in the extreme opposite direction, making Bumgarner available on the trade market while also dangling lefty Will Smith. Complementary pieces like Sam Dyson, Hunter Strickland and Panik could all generate varying degrees of interest. Giants leadership would have its work cut out should they try to move many veterans beyond that group, however. Posey, Melancon and Brandon Crawford all have full no-trade clauses, while Samardzija, Belt and even Bumgarner all have limited no-trade clauses in their respective contracts.

For now, it's unclear exactly how the Giants will proceed — only that the manner in which the organization has typically operated will likely be changing, as will the general composition of the team's front office, scouting staff and analytics department.

]]>