The White Sox are set to retire Mark Buehrle's #56 jersey this summer, the team announced. As Dan Hayes of CSN Chicago notes on Twitter, that would appear to suggest the the lefty himself is also hanging up his spikes for good — though there's been no official word to that effect as of yet.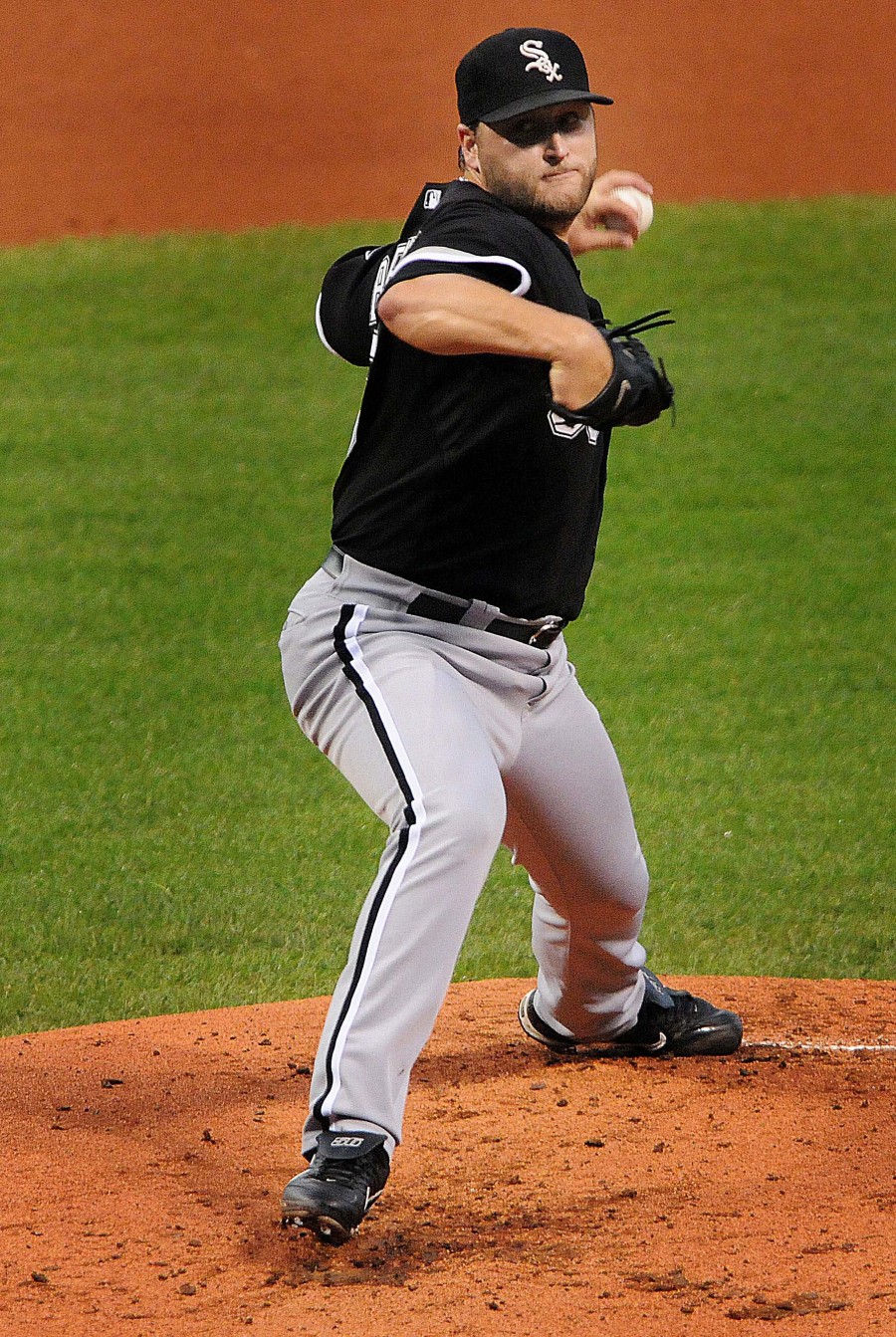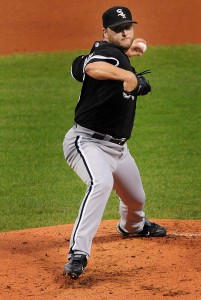 Last we heard, around this time last spring, Buehrle was still pondering his future. But he decided against pitching in 2016, and we've heard no indication since that he was planning a return. Today's news seemingly confirms that the famously fast-working and incredibly durable southpaw is finished after 16 highly productive seasons in the majors.
Though he ended his career elsewhere, Buehrle spent his first dozen seasons in Chicago. He was a model of consistency there, providing 2,476 2/3 innings of 3.83 ERA ball while averaging 5.1 K/9 and 2.0 BB/9. Despite being taken only in the 38th round of the 1998 draft, Buehrle cracked the majors in 2000, his age-21 season, after just a season and a half in the minors.
Arguably his best season came in 2005 — the club's World Championship campaign — when he came in fifth in the American League Cy Young voting upon compiling a 3.12 ERA over 236 2/3 frames. That represented the second-straight season in which he led the league in innings and the fourth in a row in which he retired the side at least 230 times. Buehrle had many fine moments in Chicago, among them a no-hitter in 2007 and one of just 23 perfect games ever pitched (on July 23, 2009, against the Rays).
Buehrle departed the White Sox after the 2011 season, joining the Marlins along with a crop of other free agents. After one solid year in Miami, he was dealt to the Blue Jays as part of the blockbuster trade that also shipped veterans Josh Johnson and Jose Reyes (among others) to Toronto. Buehrle was productive til the end, providing the Jays with 604 1/3 innings of 3.78 ERA ball in his final three campaigns.
Even in his age-36 season, which appears now to be his last, Buehrle managed 198 2/3 innings and led qualifying AL pitchers with a 1.5 BB/9 walk rate. That broke a string of 14 consecutive seasons in which the exceedingly durable hurler racked up at least 200 frames.
In the end, Buehrle racked up 51.9 fWAR and 59.2 rWAR over his career. By Fangraphs' measure, only four other pitchers — Roy Halladay, CC Sabathia, Randy Johnson, and Roy Oswalt — were as productive over Buehrle's active seasons, over which he paced all of baseball in total innings. In that span, he received five All-Star nods and picked up four Gold Gloves, while never failing to make at least thirty starts in each of his full MLB seasons.
Assuming this is in fact the end, MLBTR congratulates Buehrle on his excellent career and extends its best wishes to him in his future endeavors.
Photo courtesy of USA Today Sports Images.