The Reds are in agreement with Nick Martinez on a two-year, $26MM guarantee, reports Jeff Passan of ESPN (X link). The deal allows the right-hander to opt out after the first season. Yusseff Diaz of Pelota Cubana first reported that Martinez, a client of the Boras Corporation, was signing with Cincinnati.
Martinez, 33, has spent the past two seasons in San Diego. After a three-year run at Japan's highest level, he signed with the Padres during the 2021-22 offseason. Technically a four-year guarantee, the deal afforded Martinez an opt-out chance after each year. He turned in a 3.47 ERA over 106 1/3 innings in a swing role during the first season and elected to retest free agency.
He parlayed that free agent trip into a new three-year pact with the Friars. Martinez locked in a $10MM salary for this past season, while each side had a two-year option covering the 2024-25 campaigns. He posted a remarkably similar year to his debut campaign as a Padre.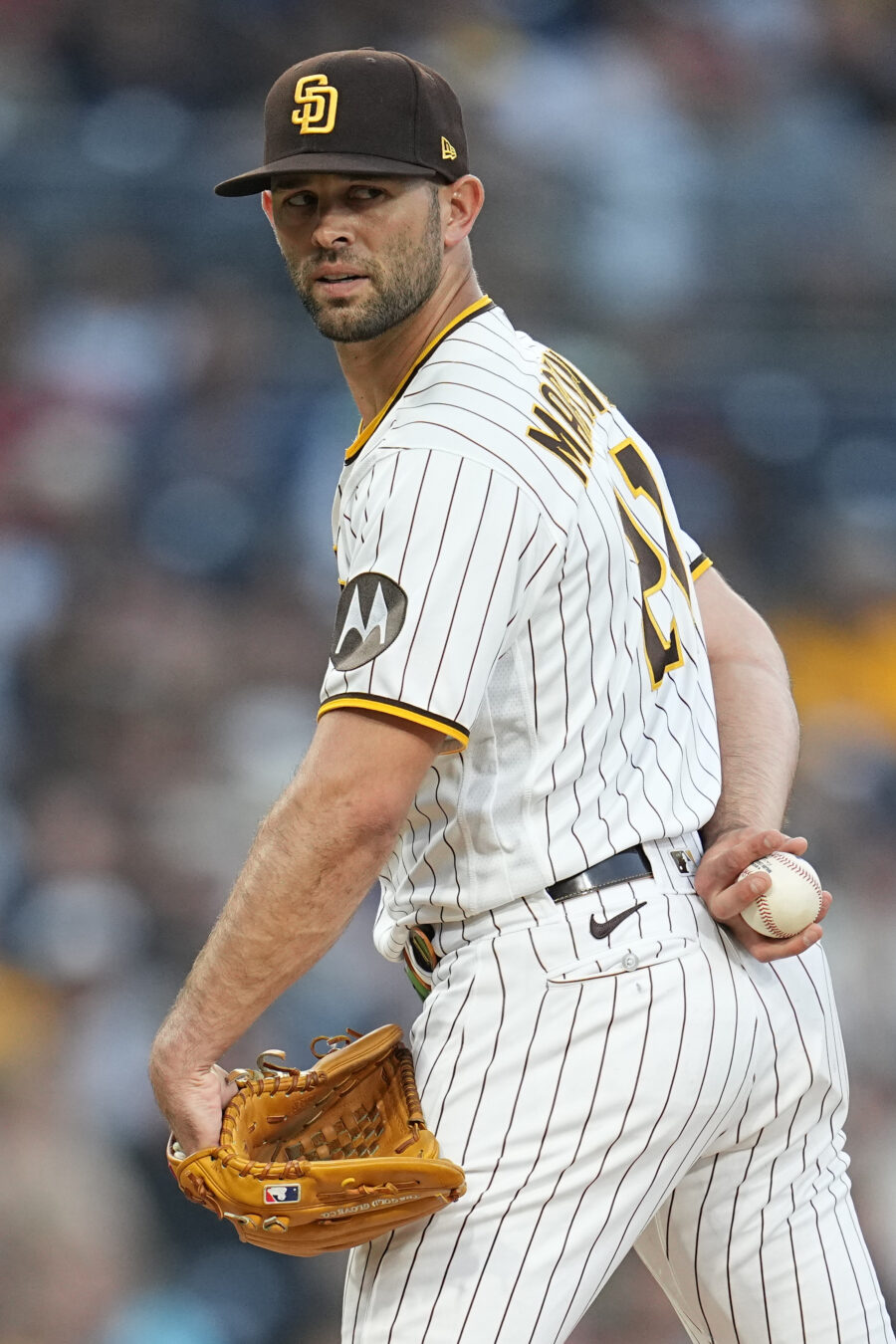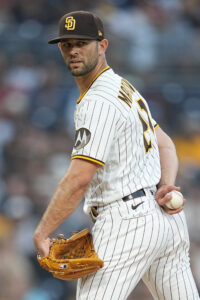 As was the case in 2022, Martinez went into this past season battling for a rotation spot. He took four turns through the rotation while Joe Musgrove was on the injured list in early April. Once Musgrove returned, Martinez moved back into the relief role he had occupied for the majority of the previous season.
He would ultimately appear in 63 contests, starting nine of them. Martinez worked 110 1/3 innings, allowing 3.43 earned runs per nine. He struck out 23% of batters faced behind a solid 12.6% swinging strike percentage. Martinez demonstrated average control and kept the ball on the ground on nearly 54% of batted balls allowed. He excelled at staying off barrels, with opponents making hard contact (a batted ball hit 95 MPH or harder) less than 30% of the time. That contact suppression ranked within the top five percent of qualified pitchers, according to Statcast.
Over his two seasons in San Diego, he combined for a 3.45 ERA with a 22.1% strikeout rate across 216 1/3 frames. At year's end, both he and the Friars turned down their respective option provisions. San Diego declined to retain him at $16MM annually for the next two seasons, while the player passed on successive $8MM salaries. He ultimately lands between those two price points, securing a $13MM average annual value. The guarantee is in line with MLBTR's prediction of two years and $25MM. The opt-out affords him the flexibility to again get back to free agency a year from now if he turns in a strong season in Cincinnati.
Whether he decides to retest free agency likely depends on how well he holds up over a full season as a starter. The Friars never quite entrusted him with an extended rotation run. Martinez has started only 19 of his 110 appearances since his return to MLB. There hasn't been a material difference in his run prevention in either role. Martinez owns a 3.48 ERA in 91 relief outings over the past two seasons; he has allowed 3.41 earned runs per nine as a starter.
As one might expect, he has had better underlying marks when working in shorter stints. Martinez's strikeout rate is a couple points higher out of the bullpen (23% against 20.9%). He has been much better at avoiding free passes as a reliever, walking 7.1% of batters faced in that role compared to an 11.2% rate from the rotation.
Regardless of the slightly worse peripherals, it's not outlandish to project Martinez as a viable starting pitcher. He has a far deeper repertoire than the typical reliever, turning to five pitches (sinker, changeup, curveball, cutter, four-seam fastball) with regularity. Martinez was effective this year in the few opportunities he received to turn an opposing lineup over a second or third time. He has held his own in unfavorable platoon situations, keeping left-handed batters to a reasonable .242/.322/.408 line since the start of 2022.
Martinez should get a look in Cincinnati's Opening Day starting five. The Reds had one of the sport's least effective rotations, finishing 28th in MLB (ahead of only the A's and Rockies) with a 5.43 ERA. The rotation's ineffectiveness was the single biggest reason for the team coming up a little shy of the postseason. Addressing the group was a clear priority for GM Nick Krall and his staff heading into the offseason.
Hunter Greene and Andrew Abbott headline the in-house options. Nick Lodolo's 2023 campaign was wrecked by left leg injuries, but he'll surely have a rotation spot so long as he's healthy. Graham Ashcraft projects as the #5 starter after overcoming a disastrous first half to turn in a 2.81 ERA from the All-Star Break onward. Brandon Williamson, who pitched to a 4.46 ERA over 117 innings as a rookie, would be the top depth option. Prospects Connor Phillips and Lyon Richardson each made brief big league appearances late in the year.
It's not a group without talent, but no team can count on its top five or six starters staying healthy for an entire season. Greene and Lodolo have each missed extended chunks of action over the past two years. Abbott and Williamson have yet to play a full season at the MLB level. Martinez doesn't have an extended track record of starting. The front office could still look for another arm to solidify the group. They've been linked to each of Tyler Glasnow and Shane Bieber on the trade front. Signing Martinez doesn't necessarily take them out of that market.
Paired with Wednesday afternoon's signing of reliever Emilio Pagán to a two-year, $16MM deal, this is the most active that Cincinnati has been in free agency for the past few seasons. As reflected on MLBTR's contract tracker, the Reds hadn't signed a free agent to a multi-year contract since adding Nick Castellanos on a four-year pact in January 2020. Where ownership sets the spending limit remains to be seen, but there should still be some financial flexibility.
Roster Resource projected the Reds' 2024 payroll commitments in the $58MM range before the Martinez deal. If the money is evenly distributed — the contract's specific financial breakdown remains unreported — it'd bring them around $71MM. The club opened the 2023 season with a player payroll approaching $83MM and was well above $100MM in the two preceding seasons.
Image courtesy of USA Today Sports.