Would you like to get a notification on your phone every time MLBTR publishes an important story?  It's something we've offered for years for free and it's easy to set up.
First, download our free five-star Trade Rumors app for iPhone/iPad or Android.  When you open it for the first time, it will ask you if you want to receive notifications.  I recommend choosing notifications for Top Stories, which is just the right amount for me.
But perhaps you've had the app for a while, you didn't set up notifications initially, and you'd like to do so now.  The screen shots below will show you how to do that.  (Side note: if you're reading this post in the app, the screen shots won't actually be visible.  I know that's odd.  But for now if you're an app user and you want to view this post, go here in a web browser like Safari or Chrome).
Go to the home screen of the app.  It looks like this: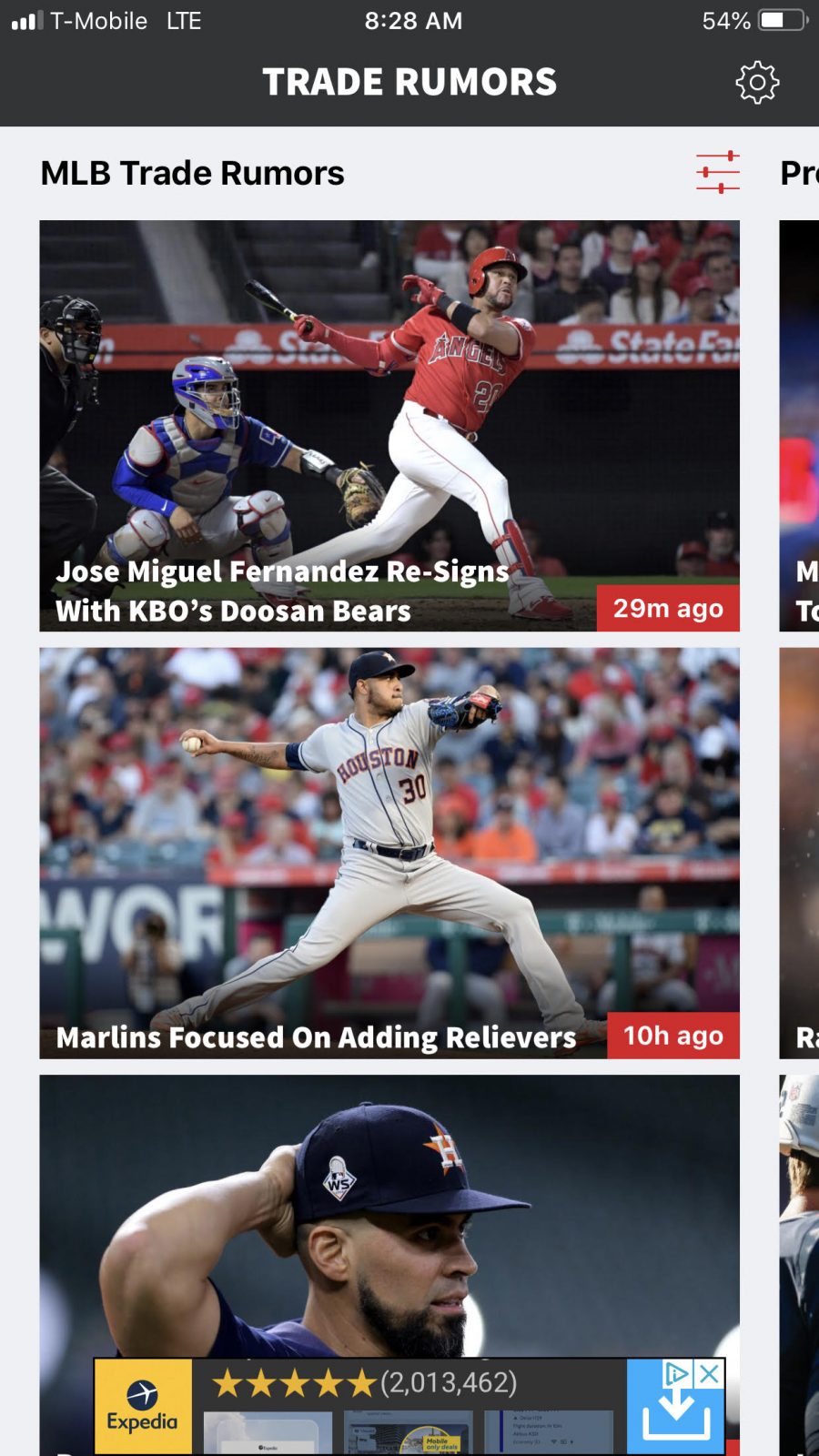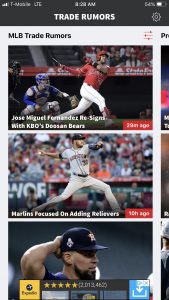 Go to the feed for which you want to set up notifications.  Maybe that's an entire sport, maybe it's a team, or maybe it's a player.  In this case, we'll set up notifications for the MLB Trade Rumors feed.  Just go to the slider icon to the right of the feed name, which I've circled in this screen shot: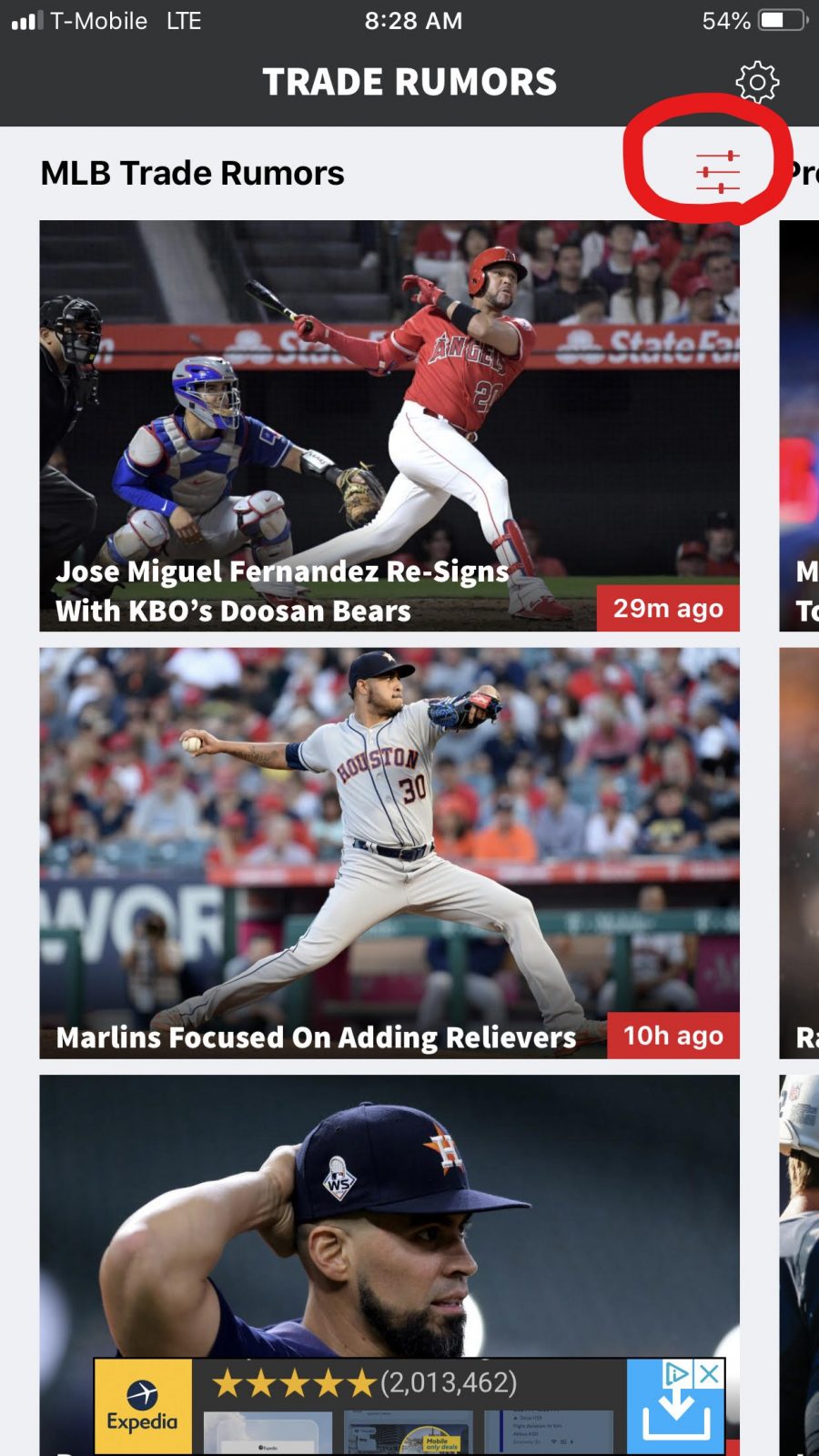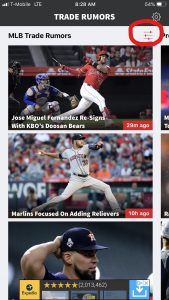 After you tap that, you'll see a pop-up with some choices: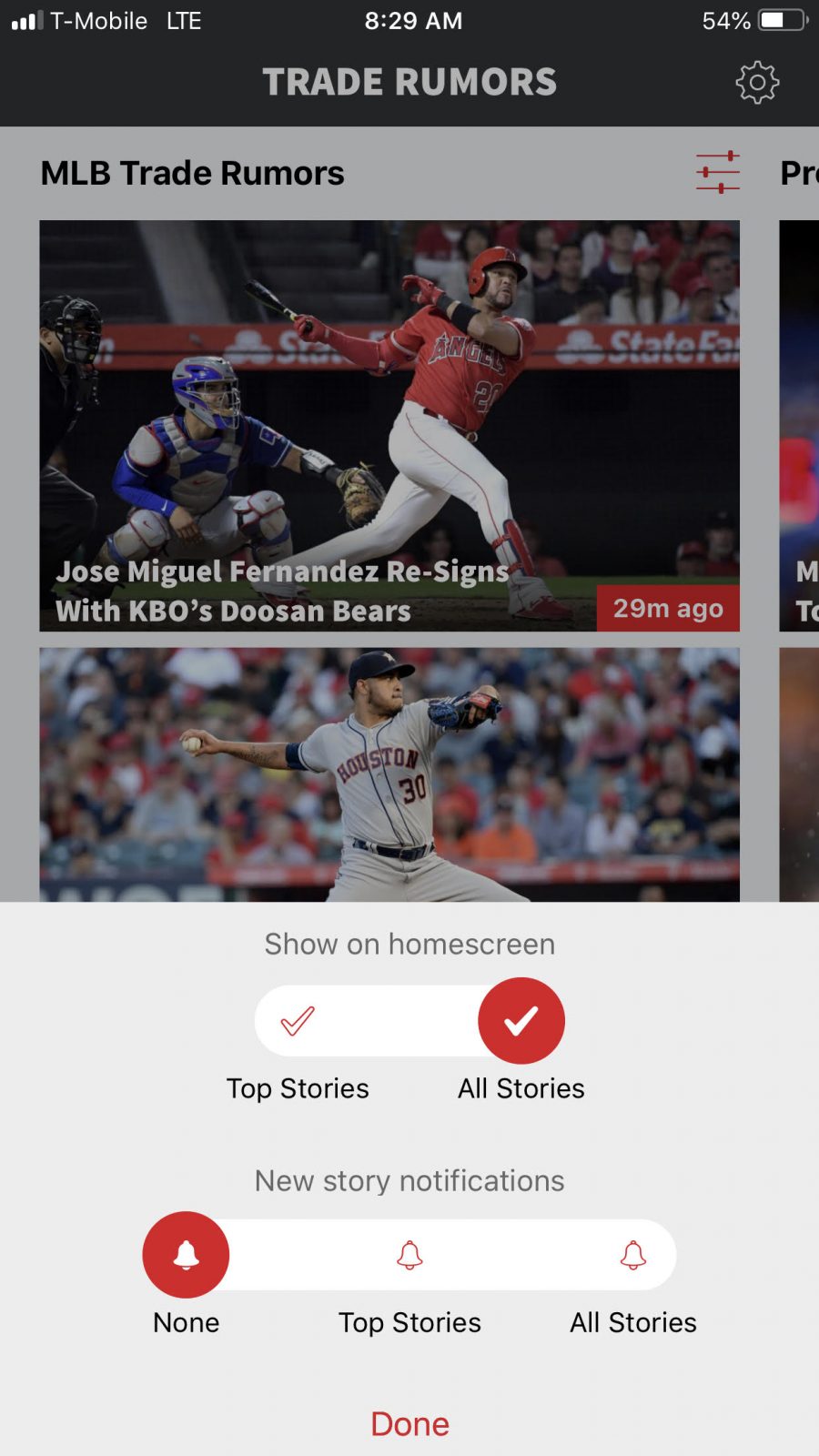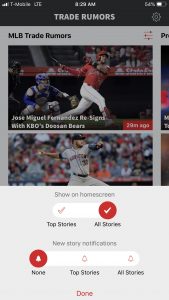 The "Show on homescreen" option does not affect notifications.  It simply lets you decide whether that feed should show All Stories, or be limited to Top Stories, when you browse in the app.
The "New story notifications" section is what we're looking for here.  Simply choose "Top Stories" or "All Stories," and hit Done.
Generally, if you've got a sport-level feed (MLB, NBA, NFL, or NHL), All Stories would be too many notifications (15+ per day), and I'd recommend Top Stories.  If you're curious, a Top Story is anything to which we've assigned the Newsstand category tag.  For a team or player-level feed, getting notifications for All Stories probably will not blow up your phone.
If you've followed this process but have not been receiving notifications you think you should have gotten, please go to the Settings icon in the upper right, scroll down to "Feature Requests or Help," and send us a message about the issue.