The Phillies announced that they have traded right-hander Juan Nicasio to the Cardinals in exchange for minor league infielder Eliezer Alvarez. Philadelphia had recently claimed Nicasio off outright waivers from the Pirates. Nicasio will give the Cardinals' bullpen a boost, though since he's been acquired after Aug. 31, he won't be eligible for the postseason roster if St. Louis qualifies. Nicasio is a free agent after the season.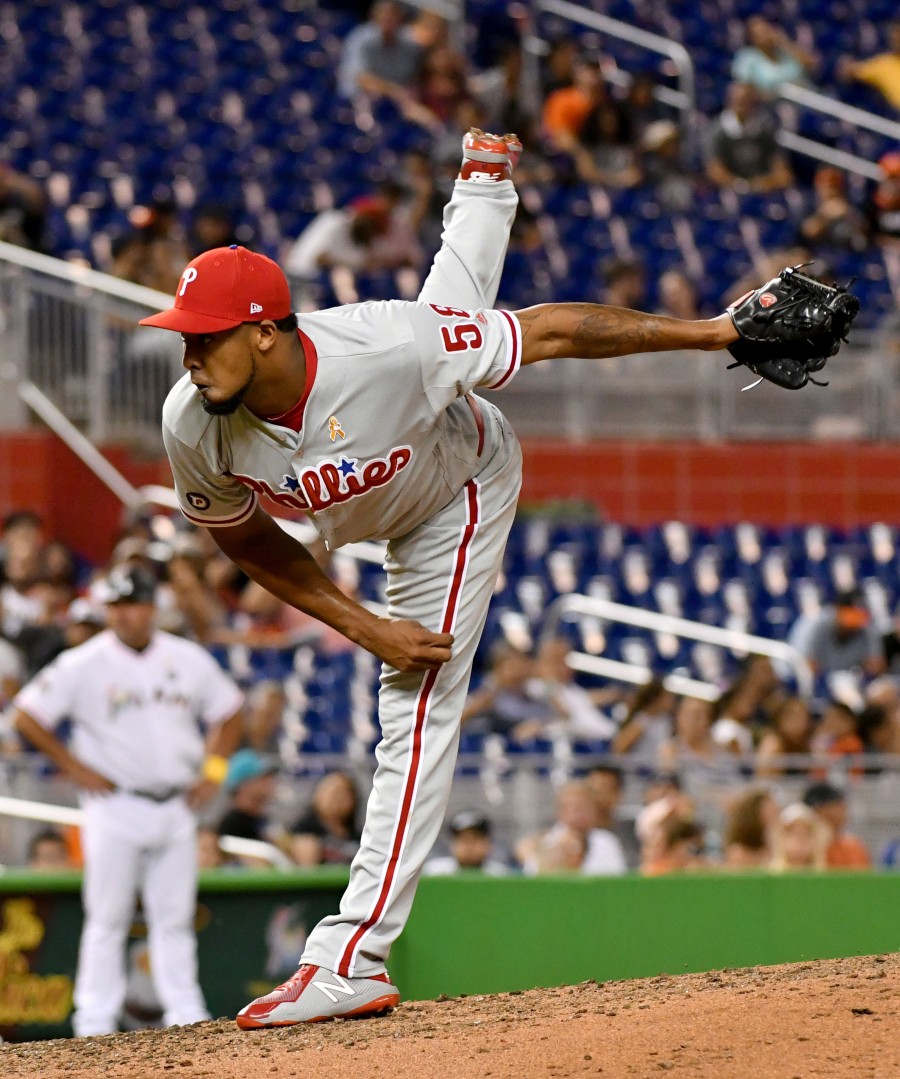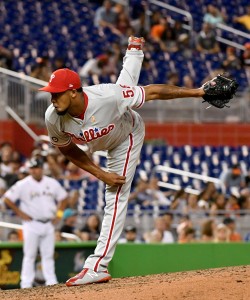 Nicasio's time with the Phillies will last all of a week, bringing to a close one of the more puzzling sequences in recent August trade history. The Pirates were unable to pass Nicasio through revocable trade waivers last month, ultimately pulling him back off waivers and placing him on outright waivers and instead losing him to the Phillies, who had top waiver priority, for nothing other than salary relief that amounted to roughly $600K.
The move was confusing enough that Pittsburgh GM Neal Huntington felt the need to explain the team's rationale to the media. Per Huntington, Nicasio was claimed by a "playoff-caliber" team on trade waivers — it's not clear if that Cardinals were that club, though it'd make sense — and the Bucs opted to place him on outright waivers in hopes of getting him to an AL contender rather than helping a "direct competitor." (Trade waivers are league-specific, whereas outright waiver priority ignores league and is solely determined in reverse order of MLB standings.)
Nicasio will ultimately end up with a direct competitor of the Pirates anyhow, though he won't be able to pitch in the postseason. Moreover, the Phillies will make out extremely well in this deal, as Alvarez entered the season ranked 10th on Baseball America's list of the Cardinals' top 30 prospects. He currently ranks 19th among St. Louis farmhands in the eyes of Jim Callis and Jonathan Mayo of MLB.com. In essence, the Phillies were able to claim a Cardinals prospect off waivers, which ultimately cost them about $138K in terms of salary (the pro-rated portion of Nicasio's week-long tenure with the team).
For the Cardinals, Nicasio immediately becomes one of their best relievers. Through 61 1/3 innings, Nicasio has averaged 8.95 K/9, 2.64 BB/9 and a 46.9 percent ground-ball rate en route to an excellent 2.79 ERA. The 31-year-old has averaged a career-best 95.4 mph on his heater in 2017 and is sporting a 10.7 percent swinging-strike rate that would rank third among current St. Louis relievers (not including the injured Trevor Rosenthal, who led the team's bullpen in that regard).
Alvarez, 23 next month, has spent the season with St. Louis' Double-A affiliate, hitting .247/.321/.382 with four homers and eight steals (in 11 tries). Those numbers don't immediately stand out, though it's worth noting that Alvarez skipped Class-A Advanced entirely and was considerably younger than the league average in Double-A.
Callis and Mayo note in their free scouting report that Alvarez has a line-drive approach with a knack for making hard contact and could eventually grow into more power. He's an above-average runner and could profile as a regular at second base down the line if everything breaks right for him. Alvarez was added to the Cardinals' 40-man roster last winter to protect him from the Rule 5 Draft, so he'll go onto the Phillies' 40-man roster and fill the spot that was vacated by trading Nicasio.
Photo courtesy of USA Today Sports Images.