The Royals announced they've signed left-hander Ryan Yarbrough to a one-year contract. It's reportedly a $3MM guarantee with $1MM in available incentives for the Excel Sports Management client. In a corresponding 40-man roster move, K.C. designated reliever Wyatt Mills for assignment.
Initially drafted by the Mariners, Yarbrough was dealt to the Rays as a prospect. He debuted with Tampa Bay in 2018 and has spent the past half-decade there, finding a fair bit of success for his first few seasons. Yarbrough broke into the big leagues with a 3.81 ERA across 147 1/3 innings, finishing fifth in AL Rookie of the Year balloting. He only technically started six of 38 games, but he proved a versatile piece of the pitching staff for manager Kevin Cash and pitching coach Kyle Snyder. Yarbrough was frequently called upon to soak up innings behind an opener, a role he also filled fairly frequently in 2019.
The Old Dominion product pitched to a 4.13 ERA over 141 2/3 frames during his second season, starting half of his 28 appearances. He posted a 3.56 ERA in 55 2/3 innings during the abbreviated 2020 campaign. Heading into 2021, Yarbrough had tossed 344 2/3 career innings while allowing just under four earned runs per nine innings. Even without a power arsenal, he consistently assumed one of the heavier workloads on the Tampa Bay staff thanks to his stellar control and willingness to work in different roles.
Things have gone downhill over the past two seasons. Yarbrough led the team in innings in 2021, tossing 155 frames. His production fell off, though, as he allowed a career-worst 5.11 ERA. His strikeout and walk numbers weren't much different than his results in prior seasons, but he became increasingly home run prone. The Rays tendered him a contract in hope of a bounceback, and while his numbers did improve this year, they were still worse than his early-career marks.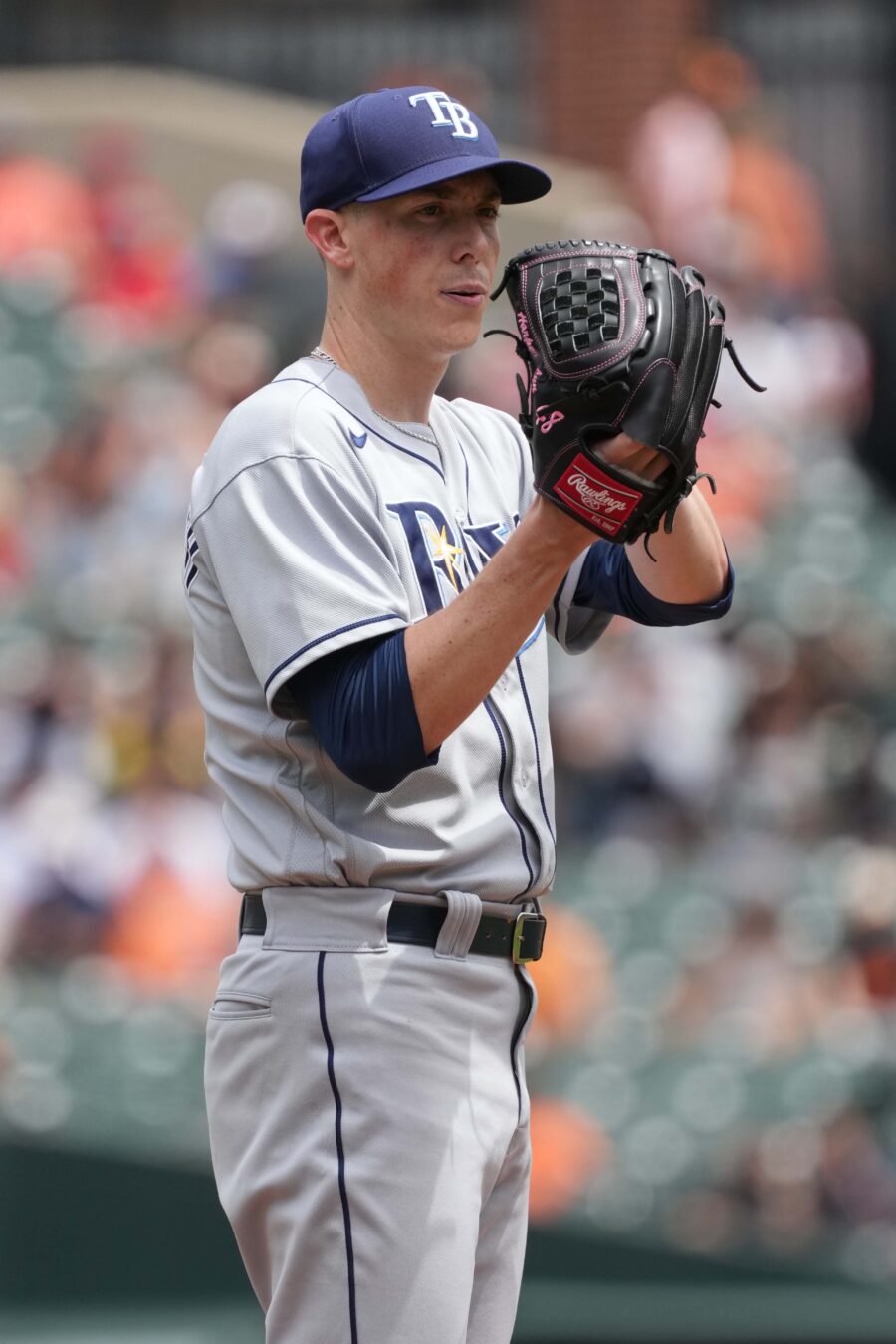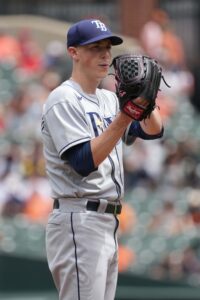 Yarbrough worked 80 innings, his lowest workload in a 162-game season since debuting. He put up a 4.50 ERA, allowing 1.35 homers per nine innings. The former fourth-round draftee continued to demonstrate strong control, walking only 6.2% of batters faced. His 17.2% strikeout rate was a career low but not drastically below his previous marks, as he's never been one to miss many bats.
Without a power arsenal, Yarbrough has succeeded on deception and an ability to avoid hard contact. He hasn't been quite so effective at avoiding barrels in recent seasons as he was for his first three years, perhaps thanks to a dip in velocity. Yarbrough has never averaged even 90 MPH on his fastball, but he'd been in the 87-89 MPH range early in his career. For the past two seasons, his average fastball has checked in below 87 MPH. The cutter, which he uses as his primary pitch, has dipped into the low-80s after previously sitting as high as 86.9 MPH in 2018.
The Rays moved on from Yarbrough in lieu of an arbitration salary that'd been projected by MLBTR contributor Matt Swartz at $4.2MM. He'll move to the spacious Kauffman Stadium in hopes of getting the longball back in check in 2023. Yarbourgh reunites there with first-year skipper Matt Quatraro, who'd spent the last four seasons on the Tampa Bay staff as bench coach. With between four and five years of MLB service, he'll be eligible for arbitration again next offseason. If Yarbrough rights the ship, the Royals can keep him around through the end of 2024 despite only guaranteeing him one year.
It's a modest price point for K.C., whose projected payroll now sits around $78MM, per Roster Resource. The Royals opened this past season at around $95MM in player spending. Nevertheless, GM J.J. Picollo suggested earlier this offseason the team wasn't operating with much spending capacity. An affordable roll of the dice on Yarbrough makes plenty of sense, particularly given the new skipper's ties to the southpaw.
The Royals could plug Yarbrough into either the rotation or long relief. Brady Singer has one rotation spot sewn up, but the rest of the staff seems open. Daniel Lynch will likely be back in the front five after starting 27 games in 2022, with Yarbrough joining Kris Bubic, Brad Keller, Carlos Hernández, Max Castillo, Jonathan Bowlan and Angel Zerpa among those who could jostle for starts. Adding another starter this winter seems likely, and the Royals could certainly look to bring back Zack Greinke on another one-year free agent deal.
Mills joined the Royals last summer in the trade with the Mariners that offloaded some of the money owed to Carlos Santana. He made 19 MLB appearances in Kansas City, working to a 4.79 ERA across 20 2/3 innings. The righty posted slightly worse than average strikeout and walk numbers (21.3% and 10.6%, respectively) over that stretch. He punched out a massive 39.7% of batters faced in 13 outings for Triple-A Omaha, but he also walked more than 17% of opponents in that look.
Kansas City will now have a week to trade the 27-year-old (28 next month) or place him on waivers. Mills has a minor league option year remaining, so a team that acquires him would be able to move him between MLB and Triple-A next season.
Kiley McDaniel of ESPN first reported the deal contained a $3MM guarantee and up to $1MM in performance bonuses.
Image courtesy of USA Today Sports.