The Tigers have officially agreed to acquire David Price from the Rays, tweets Ken Rosenthal of FOX Sports. The deal is a three-way trade between the Tigers, Rays, and Mariners.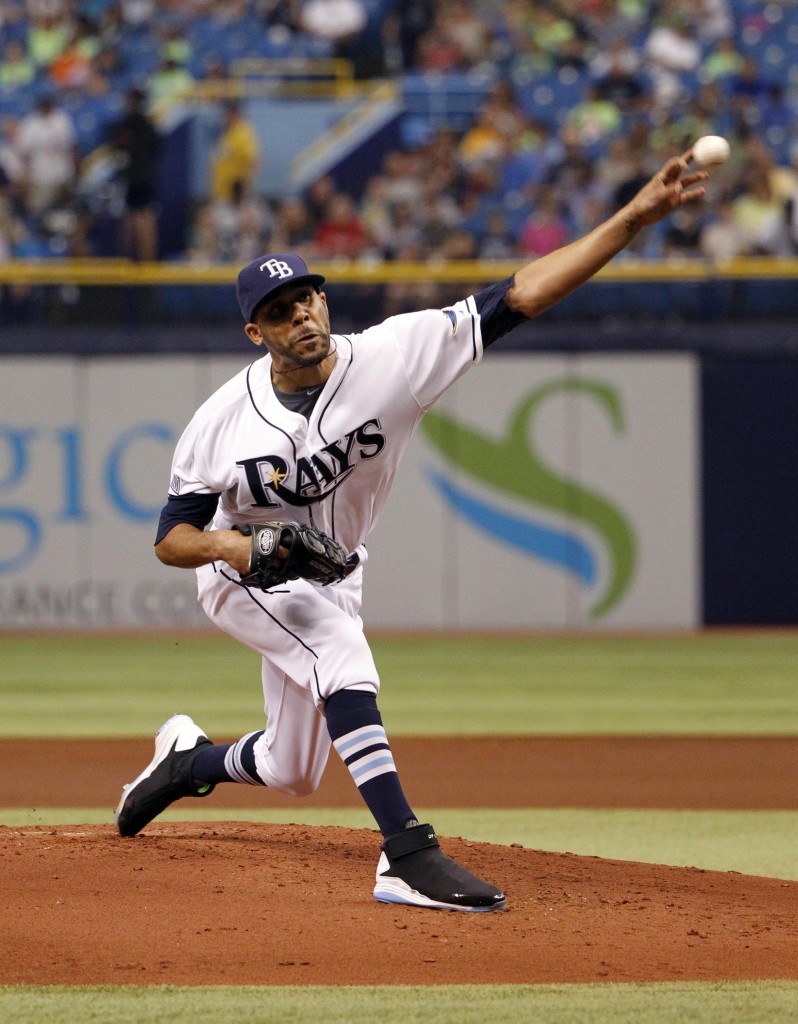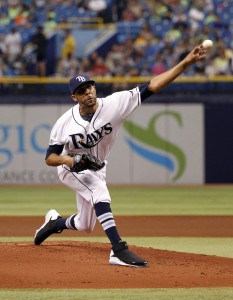 Tigers center fielder Austin Jackson will go to the Mariners, with Nick Franklin (from Seattle) and Drew Smyly (from Detroit) heading to Tampa in the blockbuster. Minor league shortstop Willy Adames is also going to Tampa from Detroit in the deal, per a tweet from Rosenthal.
The move brings and end to near-ceaseless speculation regarding the now-former Rays lefty, who has been one of the game's best pitchers in recent seasons. Still only 28, Price is under control for one more season through arbitration, though he will certainly not come cheap.
Playing this year on a $14MM salary, Price will be in line for a big raise next year. Of course, one key element of his value lies in the fact that his new club will have an opportunity to explore an extension. The reason that Price figures to draw a big salary next year is obvious: he has continued to be outstanding. At present, he owns a 3.11 ERA with a remarkable 10.0 K/9 against just 1.2 BB/9 over 170 2/3 innings.
The return for the Rays is not particularly splashy, but delivers obvious value. Smyly, 25, was outstanding last year as a reliever and has since converted into a solid starting option. He carries a 3.77 ERA through 100 1/3 innings, with 7.8 K/9 and 2.8 BB/9 and a 36.9% groundball rate. While his strikeout numbers are down since moving to the rotation, he can be controlled through 2018.
The 23-year-old Franklin, meanwhile, seemed without a future in Seattle after the club added Robinson Cano. Though he has spent time at both short and second, many observers believe he is better suited for the keystone going forward. He had a solid 2013 at the MLB level (.225/.303/.382 in 412 plate appearances), and though his numbers were off this year in limited action, Franklin has continued to swing a big stick against Triple-A pitchers.
Then, there is Adames, who could be something of a wild card in the deal. Just 18, he has a promising .269/.346/.428 slash line through 400 plate appearances at the low-A level this year. He entered the year as Baseball America's 30th-ranked Tigers prospect, but appears to be raising eyebrows around the game.
That brings us to Seattle, which quietly managed to address its center field need without giving up an indispensable piece of the future. In fact, the 27-year-old Jackson will be at least a mid-term piece for Seattle. He is playing on a $6MM salary this year before hitting arbitration for the final time. He currently sports a .270/.330/.397 line that is approximately league average (as it was last year). With solid contributions in the field and on the bases, he is certainly an above-average big league regular.
Jon Heyman of CBSSports.com first reported that Jackson and Smyly were part of the deal (via Twitter). Mike Salk of 710 ESPN tweeted that Jackson would head to Seattle. Bob Dutton of the Tacoma News Tribune first reported Franklin's inclusion (via Twitter).
Photo courtesy of USA Today Sports Images.