Veteran left-hander Randy Choate, who spent part of the 2016 season in the minor league ranks with the Dodgers and last appeared in the Majors in 2015, tells WFAN's Sweeny Murti that he has decided to retire. Choate didn't receive any solid offers to continue playing in 2017, Murti writes, and the 41-year-old southpaw simply said that he "figured it was kind of time to move on."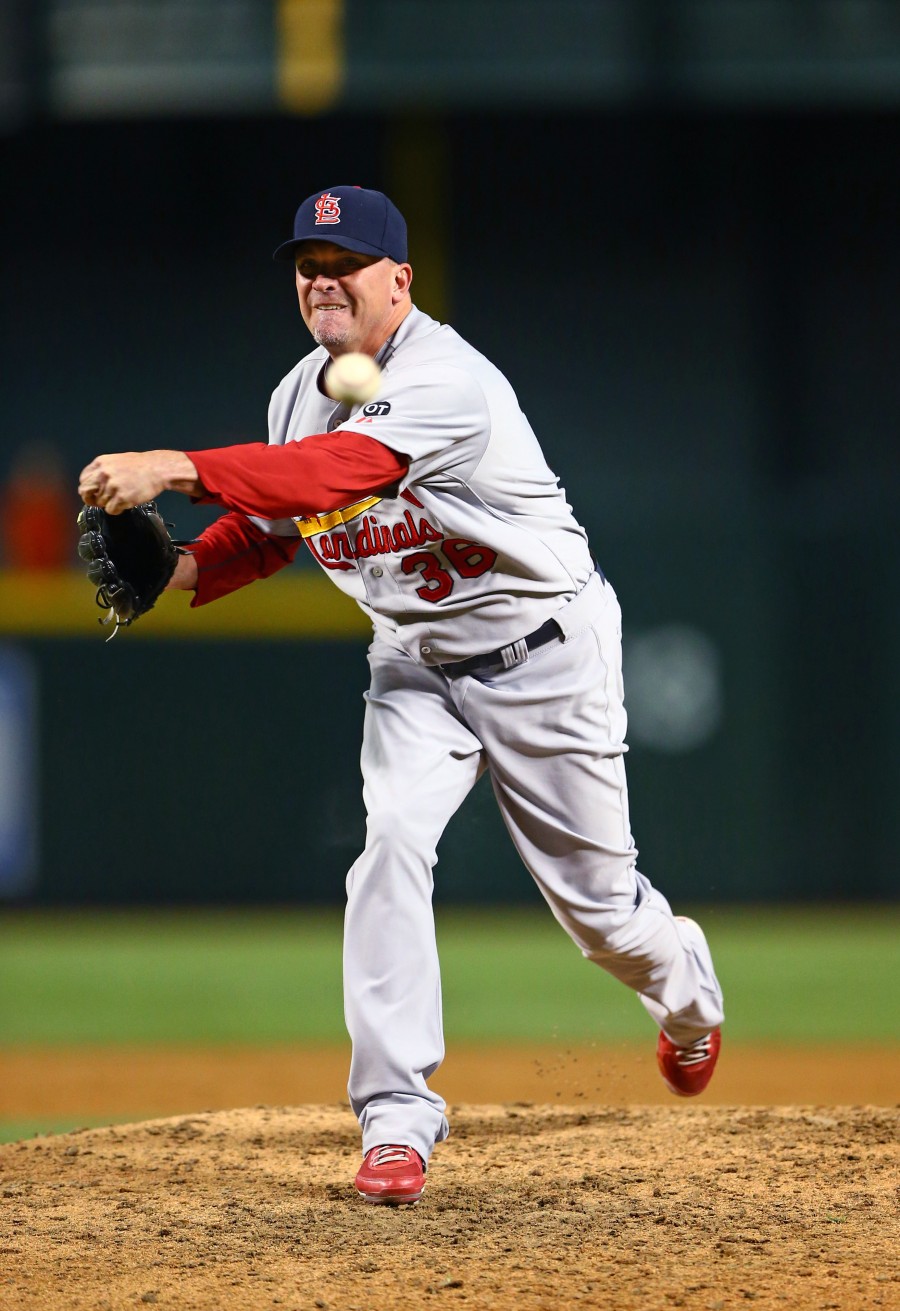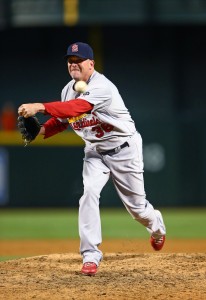 Originally a fifth-round draft pick by the Yankees back in 1997, Choate epitomized the "LOOGY" (left-handed one out guy) role and embraced his role as a specialist, he tells Murti: "In the seventh inning with two outs and men on first and second or bases loaded, and you've got to get out David Ortiz? Those are crucial moments, and there's very little room for a mistake."
Because of his specialized role, Choate never boasted a significant workload in terms of innings pitched. His career-high was 50 2/3 frames in a single season, though he did twice top 80 appearances in a season. Choate led the American League with 85 appearances in 2010 and led the National League with 80 appearances two years later, though in a testament to the limited nature of his role he logged just 44 2/3 innings and 38 2/3 innings, respectively, in those two campaigns.
That said, the Florida State product was unequivocally one of the best when it came to retiring same-handed opponents. In his career, Choate faced 1036 left-handed opponents and held them to a putrid .195/.276/.274 batting line with just 10 homers.
Overall, Choate's career will come to a close with a 16-14 record, a 3.90 ERA, 112 holds and a 348-to-175 K/BB ratio in 408 regular-season innings. He earned more than $13MM during his career, per Baseball-Reference.com. And beyond his regular-season work, Choate was fortunate enough to have pitched in the postseason on five occasions in his career. He was a member of the 2000 Yankees that won a World Series Championship. He reminisces fondly about the time spent playing alongside icons Derek Jeter and Mariano Rivera in his interview: "…when you get down to the end, you just realize how great the beginning was."
Photo courtesy of USA Today Sports Images.