The Red Sox made their first addition of the summer on Tuesday night, acquiring infielder Eduardo Nunez from the Giants in exchange for minor league right-handers Shaun Anderson and Gregory Santos. Both teams have announced the deal. Word of the swap first leaked out after Nunez was shown leaving the Giants' dugout to a series of hugs from his teammates on tonight's broadcast (video link via Alex Pavlovic of CSN Bay Area).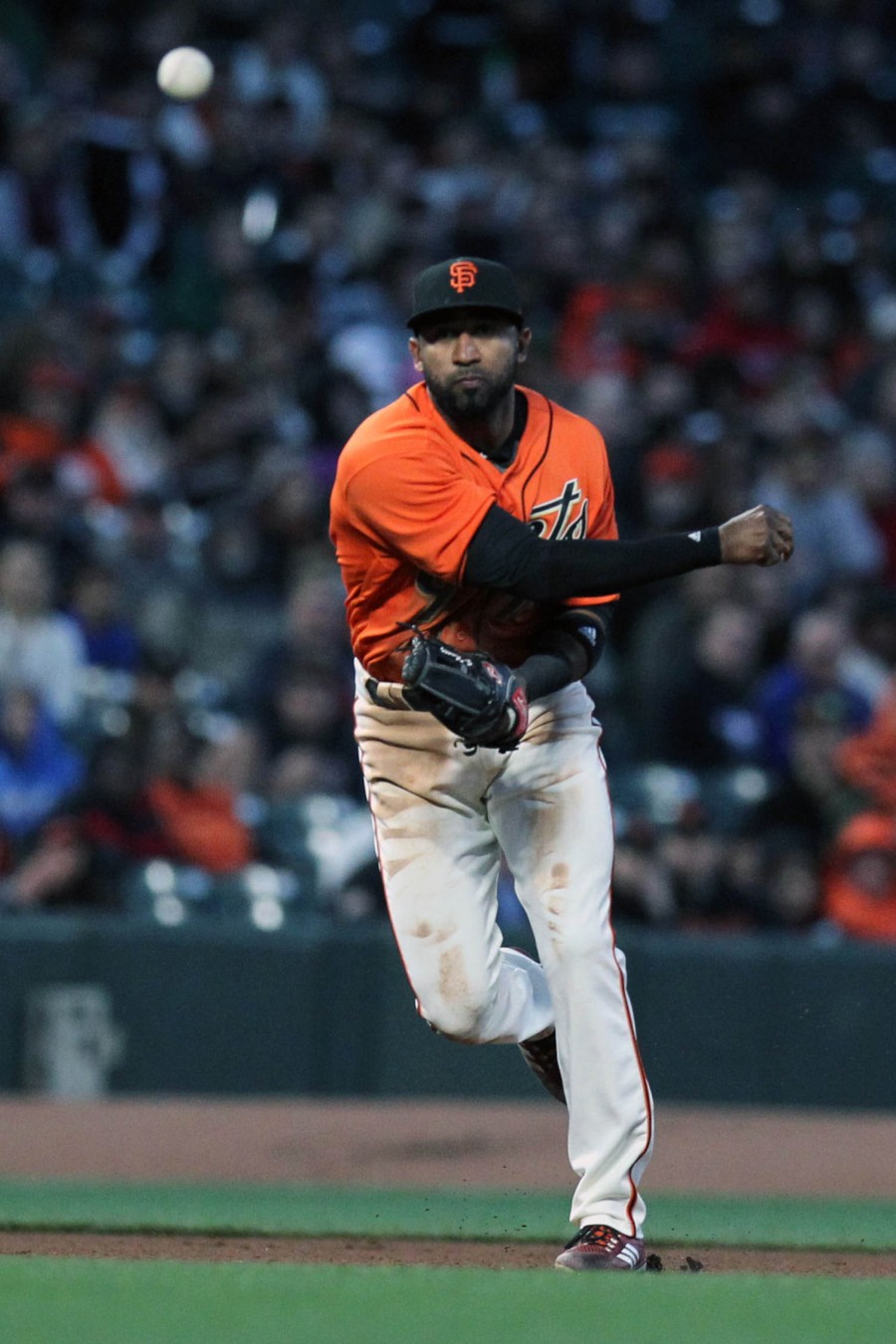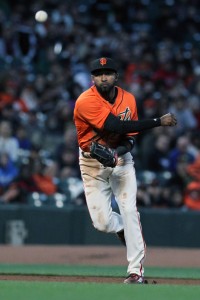 Third base has been a clear area of need for the Red Sox this season, as Pablo Sandoval was finally released midway through the third season of his five-year contract and Brock Holt has been plagued by injuries throughout the year. Boston dealt Travis Shaw to the Brewers this offseason and has been relying on a platoon of light-hitting Deven Marrero and Tzu-Wei Lin at the hot corner in recent weeks, and Boston third basemen entered play tonight hitting a collective .226/.278/.317.
Of course, the third base outlook in Boston changed radically just this week when the team decided to call upon top prospect Rafael Devers to get his first taste of the Majors. Devers ranks as one of the game's five or six best prospects and has torn through minor league pitching at a .311/.377/.578 pace thus far in 2017. However, Devers is also just 20 years old and has scarcely played in Triple-A, so the Sox may yet feel that he needs more development in the minors before he can be relied upon to man the hot corner in a pennant race.
If Devers does ultimately prove to be capable of handling the spot, Nunez's defensive versatility will still carry plenty of value for the Red Sox down the stretch. Nunez can provide depth both at shortstop and second base, and he has a bit of experience in the corner outfield as well. That flexibility would help to keep a number of Boston regulars fresh in the season's final months, though the team's exact plans with respect to Nunez and Devers aren't yet clear. Anything from a platoon arrangement to a return trip to Triple-A Pawtucket could reasonably be on the table, though it's certainly worth noting that the Red Sox' press release announcing the move labeled Nunez as a "utility player" rather than strictly referencing him as a third baseman.
The 30-year-old Nunez hasn't shown the power he displayed when he smacked a career-high 16 home runs last season — the extra time in the pitcher-friendly AT&T Park certainly can't help his cause in that regard — but he's been a generally solid offensive player. He's hitting .307/.331/.413 through 315 plate appearances with San Francisco and has knocked four homers and 20 doubles to go along with a 17-for-22 mark in stolen base attempts. He's also an extremely tough strikeout (9.1 percent) and, as Tim Britton of the Providence Journal points out (via Twitter), Nunez's acquisition gives the Red Sox the three players with Major League Baseball's lowest strikeout rates (Mookie Betts, Nunez and Dustin Pedroia).
Nunez is earning $4.2MM this year (with about $1.56MM of that sum remaining) and will hit the open market as a free agent for the first time this winter. He's a pure rental for the Sox, but with Devers already in the Majors and widely believed to be the team's third baseman of the future, Boston never seemed likely to pay the higher price for any third base options that are controllable beyond the current season.
The 22-year-old Anderson was Boston's third-round selection in last year's draft and currently ranks 18th among Red Sox prospects, per MLB.com's newly updated top 30 list. The 22-year-old worked as a reliever at the University of Florida, though MLB.com's Jim Callis and Jonathan Mayo note in their report that they feel he has enough pitches to make it as a starter. The Red Sox have been trying him in that role, as he's worked to a 3.99 ERA with 7.4 K/9 against 2.8 BB/9 with a 42.4 percent ground-ball rate in Class-A Advanced this season.
Santos is just 17 years of age and is currently in his second season with Boston's affiliate in the Dominican Summer League. Through 30 innings this season he has a 0.90 ERA with a 24-to-15 K/BB ratio and a comically high 82.1 percent ground-ball rate. He posted a 60.6 percent grounder rate in 44 1/3 innings at the same level last season.
FOX's Ken Rosenthal first reported that Nunez was going to Boston (on Twitter). USA Today's Bob Nightengale tweeted that Nunez would net the Giants a pair of minor league pitchers. The Boston Globe's Alex Speier reported that Anderson and Santos were the two prospects in the deal (Twitter link).
Photo courtesy of USA Today Sports Images.