Teams in a rebuilding posture still frequently invest in some veterans, with part of the rationale being that those players can turn into trade assets in the middle of the season. For the Tigers, the most visible offseason spending took place in the rotation, with the club pouring $10MM into starting pitching (Mike Fiers and Francisco Liriano).
Detroit made just one other winter investment of consequence: a $1.75MM promise to center fielder Leonys Martin. (The deal also includes $1.25MM in available incentives, topping out at 500 plate appearances.) The club needed a solid piece in the outfield and got a 30-year-old who has generally been a useful big leaguer but had trouble holding onto a MLB roster spot last year. Needless to say, it wasn't a highlight of the offseason.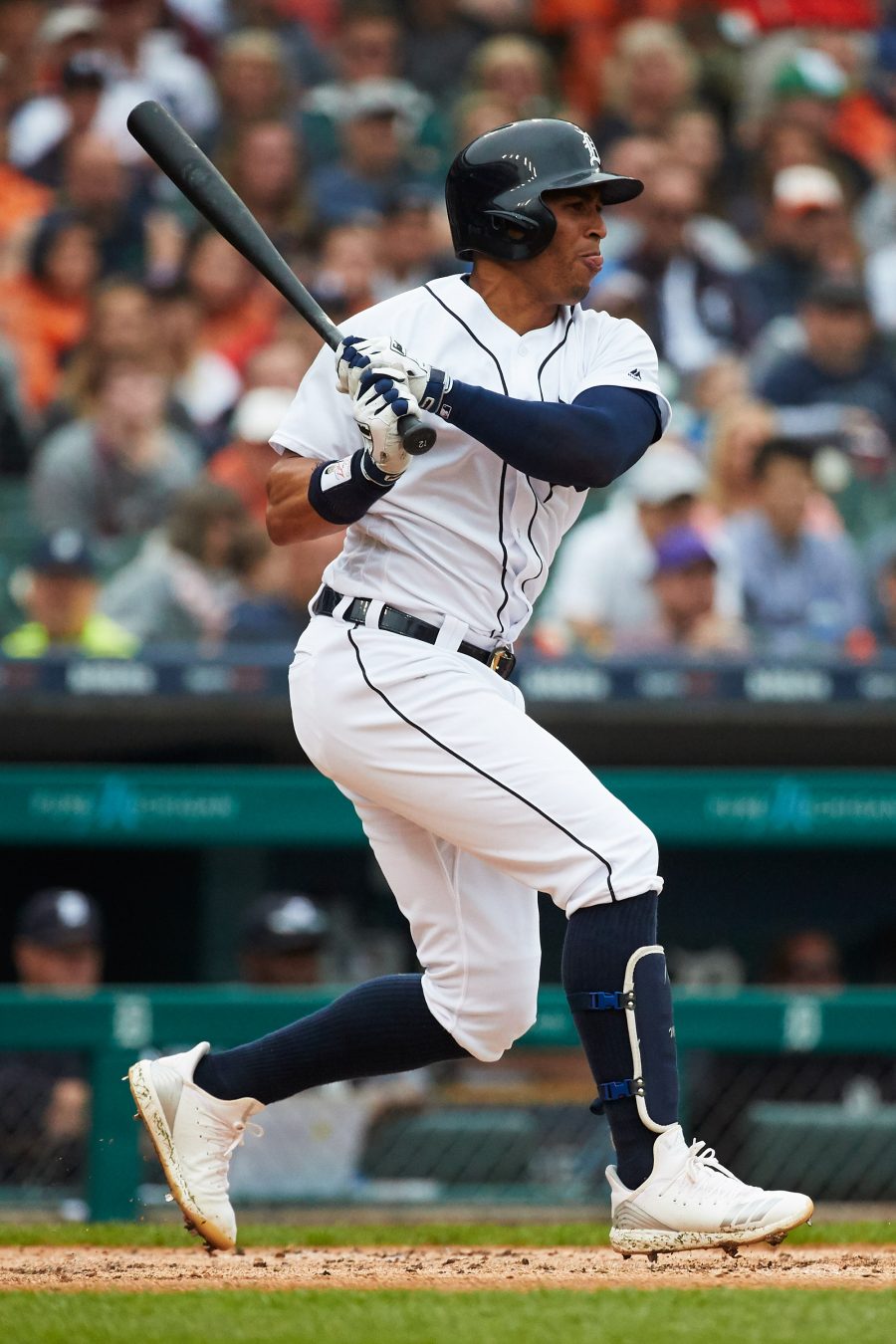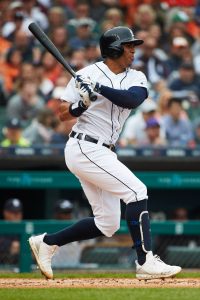 Thus far, however, Martin has been one of the fifty or so most valuable position players in baseball. There are certainly some limits to his appeal, but he also looks to be quite a useful potential trade piece for the Tigers.
Notably, Martin was dealt to a contender in the middle of 2017 despite his struggles last year at the MLB level. He's an up-the-middle defender who has always been an outstanding baserunner, which explains why the Cubs picked him up and ended up putting him on their postseason roster.
Now, the profile is much more interesting. Through 291 plate appearances, Martin carries a .261/.333/.444 batting line with nine home runs and seven stolen bases. His output includes a 9.3% walk rate that's easily the best rate of his career. Martin is posting a personal-high .184 isolated slugging mark, and has done so without increasing his strikeout rate (at 22.3%, it's almost exactly at his career mean).
That's not exactly world-beating offensive work, but it's above-average output from a player who is best known for his defensive and baserunning skills. UZR is more bullish on his work in center this year than is DRS, but Martin has long drawn positive (or even outstanding) grades on the outfield grass. He's also still receiving high marks on the bases, another area he has thrived traditionally.
All things considered, if the work at the plate seems sustainable, Martin could be a notable piece for the right team. Is it?
Martin's advancing walk rate is certainly promising. And it's quite interesting to note that the power seems to be coming from a notable change. Entering the year, Martin had a career launch angle of just 9.4 degrees. Thus far in 2018? It stands at 17.1 degrees, which has helped drive a newly robust power output. Better still, Statcast measures indicate that Martin has actually struck the ball even better than the results suggest. He owns a .334 wOBA but is credited with an eye-popping .384 xwOBA. Martin has a career hard-hit rate of 27.6% but is sitting at 40.1% at present.
So, what's the catch? The biggest knock on Martin, beyond the need to discount his new profile somewhat based upon his prior track record, is the fact that he still doesn't hit lefties. He's delivering some pop (.190 ISO) so far in 2018, but carries a meager 55 wRC+ against southpaws. The spread is much wider this year than it has been historically, but he has long been more effective when hitting with the platoon advantage.
Teams likely won't go wild for Martin, then. But the still-developing trade market doesn't figure to have loads of quality outfield options available. And Martin is not only affordable but controllable for 2019. His struggles last year left him just shy of reaching a new service-year threshold; he had 4.161 years entering the current campaign. That leaves one year of arbitration still to go, though his representatives will argue that the salary ought to build off of a prior high-point (he earned $4.85MM in 2017) rather than his 2018 earnings.
Of course, that extra season leaves the Tigers with some options, too. The club might prefer to hold onto Martin, who'd be a useful piece for an organization that has received somewhat better-than-expected results from its roster this year. Or, he could be dealt over the winter. The Tigers' plans aren't really clear just yet; the point, though, is that there are options and some leverage here for GM Al Avila.
Photo courtesy of USA Today Sports Images.