MLBTR is re-launching its Draft Prospect Q&A series this season in order to give our readers a look at some of the top names on the board in this year's draft. MLBTR will be chatting with some of the draft's most well-regarded prospects over the next couple of weeks as they prepare for the 2014 draft on June 5-7.
University of San Francisco center fielder Bradley Zimmer is considered by some to be the best college position player in this year's draft. The brother of Royals prospect and 2012 No. 5 overall pick, Kyle Zimmer, Bradley is ranked as the fifth-best prospect in this draft class by ESPN's Keith Law (ESPN Insider subscription required and recommended). Baseball America has Zimmer ranked 14th, and MLB.com currently ranks him No. 10.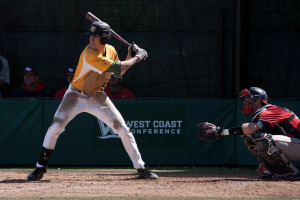 The 6'5″, 205-pound Zimmer put himself on the prospect map with an outstanding sophomore season in 2013 when he slashed .320/.437/.512 with 29 walks with seven home runs against just 31 strikeouts in 58 games.
He's followed up that breakout campaign with an even more impressive .368/.461/.573 batting line to go along with seven homers, seven triples and 10 doubles. Once again, he's walking (31 times) almost as often as he strikes out (34), and he's swiped 21 bases in 32 tries in 2014. Bradley was kind enough to take some time out of his busy schedule to talk with MLBTR last week: