The Cardinals have announced an extension with 25-year-old second baseman Kolten Wong. Wong, a client of PSI Sports Management, will reportedly be guaranteed $25.5MM over five years, beginning in 2016. The contract also includes a $12.5MM option (with a $1MM buyout) for another season, and doesn't come with any no-trade protection.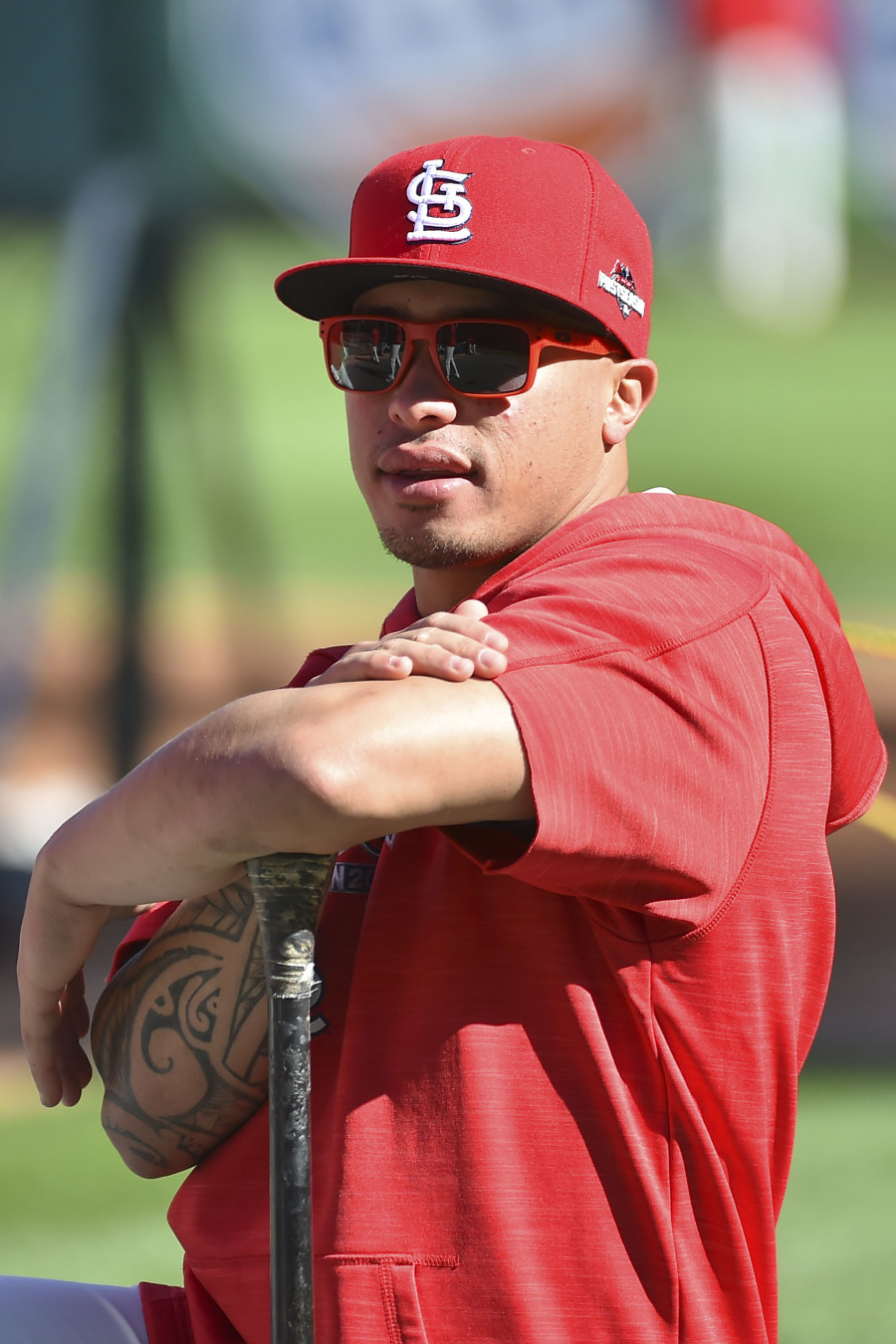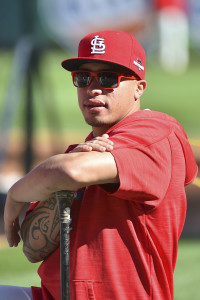 Because it begins with the 2016 campaign, the deal will give St. Louis control over two free agent seasons — the latter via option — in addition to covering Wong's entire arbitration eligibility. He'll be under team control through his age-30 campaign. Wong had entered the spring with just over two years of MLB service under his belt and had yet to qualify for arbitration. Now, he's set to earn $1.25MM in 2016, $2.5MM in 2017, $4MM in 2018, $6.5MM in 2019 and $10.25MM in 2020.
Last year was Wong's first as a full-time regular, and he came out of the gates strong with an excellent first half. He ultimately faded down the stretch, struggling in particular against left-handed pitching. All told, his overall offensive output — a .262/.321/.386 batting line with 11 home runs and 15 stolen bases over 613 plate appearances — represented a fairly close match to his 2014 campaign.
With excellent baserunning and strong glovework added into the equation, Wong has played at about a 2-WAR rate to start his career. Surely, both he and the team will hope that he can build off of that as he matures. Even if he doesn't develop into a sturdy everyday regular, he figures to represent a heavily-used and readily platoon-able option at second.
Indeed, the club already has a platoon mate on hand in the righty-swinging Jedd Gyorko, who is controllable through 2020 (the final season via option). He has fared much better against opposing southpaws over his first several seasons in the majors. The Cards added Gyorko earlier this winter from the Padres, taking over his prior extension (with about a fifth of the tab staying on San Diego's books).
It remains to be seen precisely how playing time will be allocated — Gyorko could, at least in theory, also spend time at first with Matt Carpenter entrenched at third — but the club certainly now has infield options moving forward. By locking up Wong now, before he has a chance to boost his earning power and shorten his free agent timeline in the coming season, St. Louis will lock in a quality player at a reasonable rate of pay. For Wong, of course, the deal represents a chance to secure earnings now rather than rolling the dice year-to-year.
Ultimately, it's not clear how much room for growth there is in Wong's game. He walks and strikes out just a bit under the league average rates, with a career ISO that's right at the mean for his position. Most of his other batted-ball results stand at or near that of a league-average player, and he never exactly set the world on fire in the minors. He's certainly justified his former status as a first-round pick and top-100 prospect, but probably isn't ticketed for stardom.
Of course, the Cards don't need Wong to play at a superstar level to justify this commitment, and the Gyorko acquisition seems to suggest they don't really expect it, either. There aren't many direct comparables for the deal, but the most recent at the second base position is the four-year, $20MM extension reached by the Twins and Brian Dozier last winter. That contract only covered his arbitration eligibility, and represented the heightened arb earning ability in his power bat.
A better comp, though, might be found in another deal last winter: center fielder Adam Eaton's five-year, $23.5MM pact with the White Sox, which came with two club options. That contract has long looked like a nice get for the team, and today's deal only adds to that impression. Wong understandably fell shy of the six-year, $50MM+ guarantees landed by two other 2+ service-time players in recent years, Carpenter and Jason Kipnis, each of whom were coming off of much bigger seasons when they signed their deals.
Derrick Goold of the St. Louis Post-Dispatch first reported the agreement on Twitter. SB Nation's Chris Cotillo reported financial terms (all links to Twitter), while ESPN.com's Mark Saxon had the term of the deal and its lack of a no-trade clause (Twitter links).
Photo courtesy of USA Today Sports Images.