Veteran right-hander Ryan Vogelsong will formally retire as a member of the Giants this coming Sunday, the team announced via press release.
"We are so excited to honor Ryan and touched that as one of our home grown players his career will officially end where it all began for him," said Giants GM Bobby Evans in a statement within the release. "Ryan's journey in this game has been marked by highs and lows, successes and challenges, but through it all he has always been a person of great integrity, strong character and a fierce competitor.  He is a World Series Champion and a forever Giant."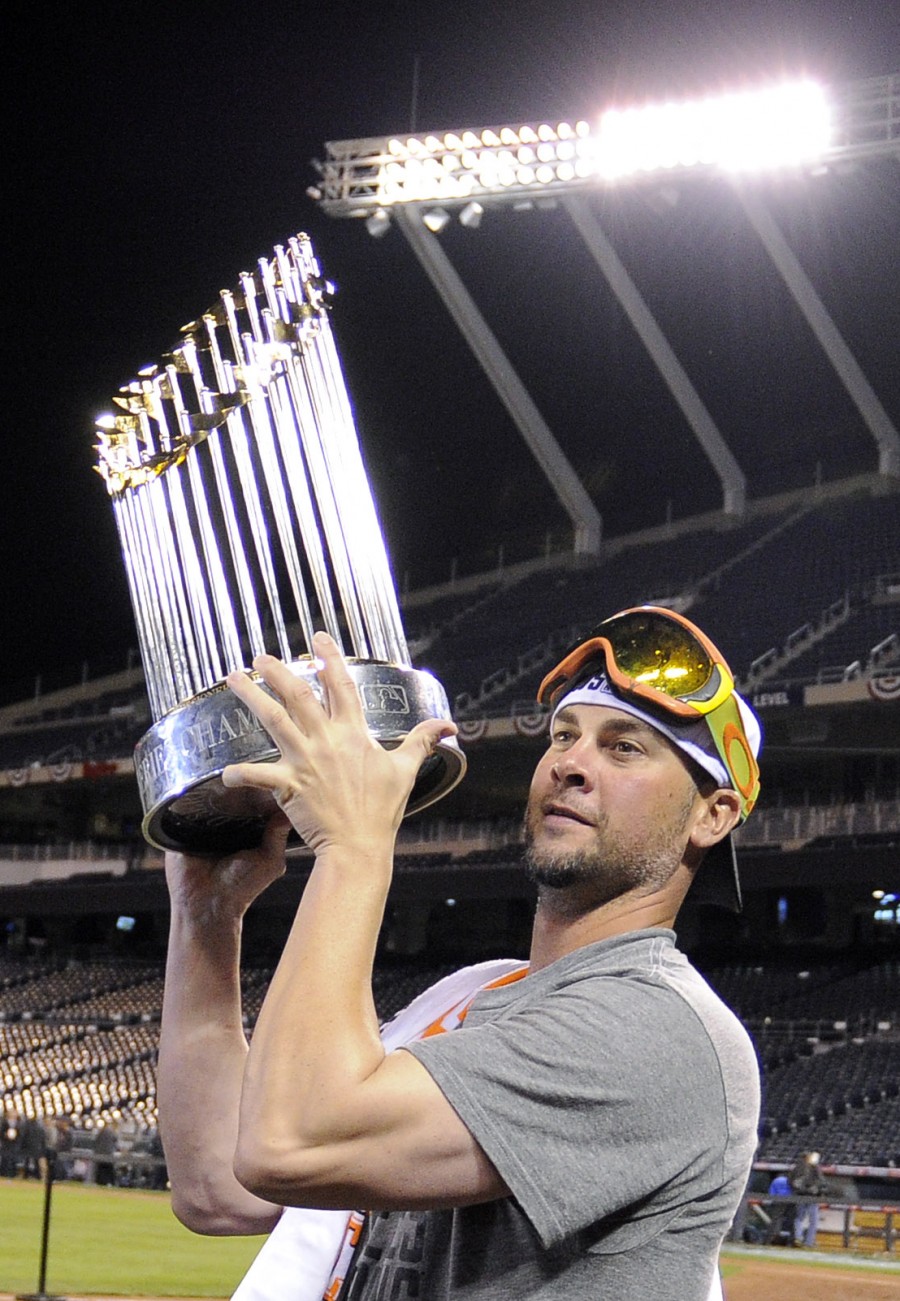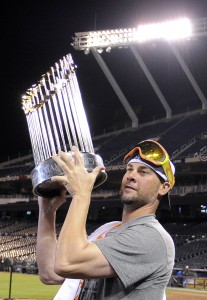 The 40-year-old Vogelsong was in camp with the Twins back in Spring Training but didn't make the big league club out of camp and hasn't appeared in the Majors or minors during the 2017 regular season. While his final season the Majors came as a member of the Pirates — one of two big league teams for which Vogelsong ever played in parts of 12 big league campaigns — he'll be most remembered as a San Francisco Giant.
Vogelsong was San Francisco's fifth-round pick back in 1998 and ultimately went on to debut as a 22-year-old with the Giants back in 2000. He struggled through half of the 2001 season before being traded to the Pirates as part of that season's Jason Schmidt trade. Vogelsong was ultimately unable to cement himself as a consistent member of the Pirates' staff, and the Bucs cut him loose in 2006.
Vogelsong went on to spend parts of the next three seasons pitching in Japan's Nippon Professional Baseball and found enough success to get a look with the Phillies and Angels at the Triple-A level in 2010. However, neither club saw fit to bring him to the Majors, setting the stage for an improbable rise to prominence as a member of the team that first gave Vogelsong a chance in that 1998 draft.
In the 2010-11 offseason, Vogelsong rejoined the Giants on a minor league deal, and while few would've expected him to even surface in the Majors, he took things one step further by establishing himself as a key member of the Giants' rotation. Vogelsong returned to the Majors with a flourish, tossing 179 2/3 innings with a 2.71 ERA, 7.0 K/9 and 3.1 BB/9 en route to a few rogue Cy Young votes (11th place) and his lone All-Star nomination.
Vogelsong went on to play an instrumental role in the Giants' 2012 and 2014 playoff rotations, and when all was said and done, his second tenure with the team resulted in 792 2/3 innings of 3.89 ERA ball with 7.1 K/9 and 3.1 BB/9 and two World Series rings.
All told, Vogelsong's career will come to a close with a 61-75 record, a 4.48 ERA, 6.8 K/9 and 3.6 BB/9 over the life of 1190 Major League innings. Those numbers don't include another 37 innings of 2.92 ERA with a 29-to-16 K/BB ratio for the Giants in the postseason. Vogelsong banked more than $20MM over the course of his 12-year playing career. Best wishes to him in his post-playing days.
Photo courtesy of USA Today Sports Images.