After spending the past several weeks weighing an opt-out clause that would've allowed him to forgo the remaining four years and $88.5MM on his contract, Justin Upton has reached a compromise with the Angels. The Halos announced on Thursday that they've signed Upton to a new five-year contract that runs through the 2022 campaign, in essence extending his current deal by one year in exchange for tearing up the opt-out provision. Upton, a client of Reynolds Sports Management, will reportedly earn $106MM on the five-year deal, which contains a full no-trade clause.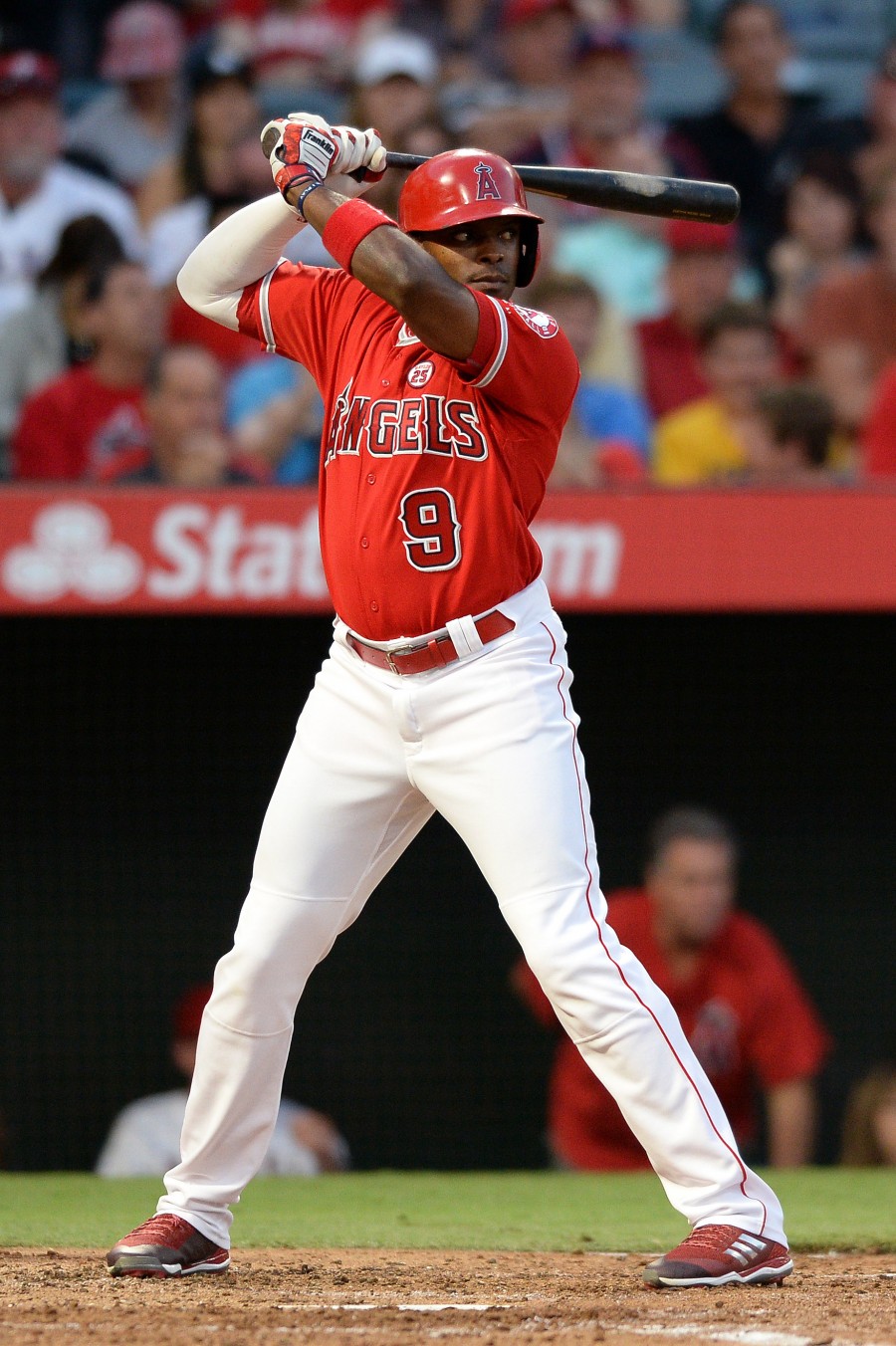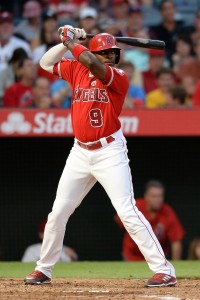 Upton's deal can technically be viewed as a one-year, $17.5MM extension of his current contract, then, which brings the total value of the deal to $150.5MM over seven years. He'll now reportedly earn $16MM in 2018, $18MM in 2019, $21MM in 2020, $23MM in 2021 and $28MM in 2022 on a contract that carries through his age-34 season.
[Related: Updated Los Angeles Angels payroll outlook and depth chart]
Los Angeles acquired Upton from the Tigers on Aug. 31 in exchange for pitching prospect Grayson Long and a player to be named later, hoping that Upton's bat would help fuel a run at an American League Wild Card berth. While the Angels ultimately fell short of that goal, it was through no fault of Upton; in 115 plate appearances with the Angels, Upton nearly matched his OBP and slugging numbers with the Tigers, hitting .245/.357/.531 with seven homers in the season's final month. Overall, he finished out the year with a .273/.361/.540 batting line, a career-high 35 homers and 14 steals.
Upton's first year with the Tigers got off to a poor start, prompting many to question the initial six-year, $132MM contract before Upton righted the ship in Detroit about halfway through that 2016 campaign. Dating back to July 1 of last season, Upton has batted .270/.352/.548 with 58 home runs in 946 trips to the plate — good for a park- and league-adjusted wRC+ of 137. (In other words, his bat has bee about 37 percent better than that of a league-average hitter.)
Beyond his excellence at the plate, Upton turned in yet another solid year on the defensive end of the equation. Defensive Runs Saved pegged him at +8, while Ultimate Zone Rating had him at 2.1 runs above average. Statcast's new Outs Above Average metric was a bit less bullish, grading him at -1 outs. Despite the variance in those respective metrics, the Angels can reasonably expect at least average defensive contributions from Upton next year in addition to strong offense and above-average baserunning.
For the Angels, left field was a clear need whether a deal with Upton was worked out or not. The Halos are lacking in upper-level bats that can be relied upon to contribute to a big league lineup, but Upton will now join Mike Trout and Kole Calhoun in the Angels' outfield and in the heart of their order. Aging slugger Albert Pujols, of course, remains a fixture in the lineup as well, though the soon-to-be 38-year-old struggled through the worst season of his Hall of Fame career in 2017.
The Pujols commitment remains an onerous financial obligation, but the Angels now have Josh Hamilton's massive contract off the books, which will effectively be replaced by the Upton deal. Upton's contract , though, will come with a lesser luxury tax obligation — $21.2MM annually if the contract is viewed as a five-year, $106MM deal or $21.46MM if it's viewed as seven years and $150.25MM. The Angels will also see both Ricky Nolasco and Huston Street come off the books this winter once their options are declined, further creating some payroll flexibility, both as it pertains to the luxury tax and the 2018 roster.
The backloaded nature of Upton's new contract structure should allow the Angels to be a bit more aggressive in filling out their 2018 roster this winter. Between Upton, Trout, Pujols, Calhoun, Andrelton Simmons and Luis Valbuena, the Angels have about $105MM in guaranteed 2018 salary on the books. That figure will rise into the $128MM range after Garrett Richards, Matt Shoemaker, Tyler Skaggs, Andrew Heaney, Martin Maldonado, Blake Parker, Jose Alvarez, Cam Bedrosian and J.C.Ramirez are tendered contracts (and potentially more if C.J. Cron and Blake Wood are also tendered). That should leave the Angels with some spending money to address needs at second base and at an infield corner (whichever Valbuena does not play) in addition to stabilizing their injury-plagued pitching staff.
USA Today's Bob Nightengale reported the total guarantee of the contract (Twitter link). ESPN's Buster Olney tweeted the annual breakdown of the deal, and MLB.com's Jon Morosi added that Upton received a no-trade clause.
Photo courtesy of USA Today Sports Images.