In February 2018, with the Padres amid a rebuild and attempting to move closer to relevance, the club made the polarizing decision to sign free-agent first baseman Eric Hosmer to a franchise-record contract. Although there seemingly wasn't a wide market for the longtime Royal's services, the Padres gave Hosmer an eight-year deal worth $144MM.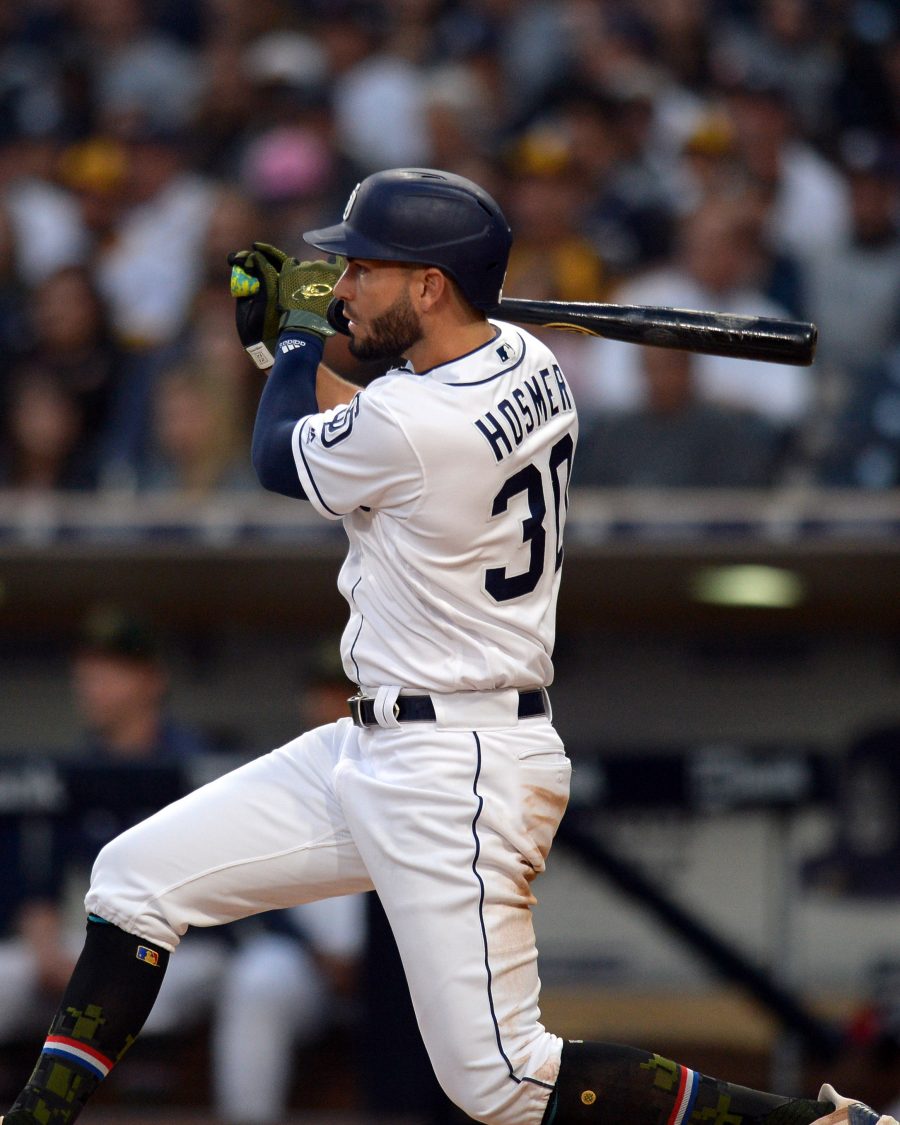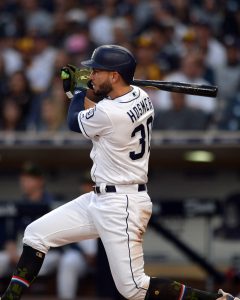 Hosmer stood out at times in Kansas City, including during a World Series-winning campaign in 2015, but fell on his face in other seasons. As a result of Hosmer's inconsistency as a Royal, there were plenty who either loved or hated the Padres' choice to hand him a headline-stealing payday. Those who opposed it gained the upper hand in its first year, in which Hosmer hit a meek .253/.322/.398 in 677 plate appearances. He was a below-average offensive player by wRC+ (95) and less than a replacement-level performer by fWAR (minus-0.1).
Considering the beginning of a long-term contract is when a player is supposed to be providing the most value, Hosmer's woeful 2018 production was downright alarming. The Padres needed a rebound from Hosmer coming into this season, and while he has gotten better, the respected veteran still hasn't given the Friars much bang for their buck on the field.
The best thing you can say about Hosmer the Padre is that he has been available more than most players. He piled up 157 appearances a year ago and has participated in 86 of the Padres' 87 games in 2019. Along the way this season, Hosmer has slashed .293/.343/.45 with 13 home runs – just five fewer than last year – over 364 trips to the plate. He has also upped his weighted on-base average/expected wOBA from matching .310s last season to .341/.334 this year. Likewise, the 29-year-old's 111 wRC+ and 0.7 fWAR count as vast improvements over what he offered in those categories in 2018. They're still far from great, however. In fact, the average major league first baseman has posted a 110 wRC+ this season. Of course, the average major league first baseman isn't on a $20MM salary this year or locked into a big-money deal into his 30s.
While FanGraphs credits Hosmer with making more hard contact and less soft contact than he did last season, he continues to amass too many ground balls and too few fly balls. The typical batter hits grounders at an approximately 43 percent rate and flies 36 percent of the time. Hosmer's at 57.3 and 21.0 in those areas in 2019. It's hard to muster much in the power department with that combination, as Hosmer's lifetime ISO (.155) and current ISO (.164) help prove. And Hosmer's one of the majors' slowest runners, making his grounder-heavy skill set even less conducive to success. The ongoing grounder overload hasn't enabled Hosmer to take advantage of a 2019 hard-hit rate which Statcast places in the majors' 87th percentile or an exit velocity that betters 71 percent of his peers.
Because Hosmer's also still not walking much (6.9 percent this year, 8.2 lifetime), he continues to rely on a high batting average on balls in play to help buoy his numbers. That has paid off at times – including this season to an extent, as Hosmer's .337 BABIP represents a 35-point increase over 2018's. However, during seasons in which Hosmer's BABIP has sat around average or worse, his production has typically fallen well short of expectations.
In further inauspicious news, the lefty-hitting Hosmer's amid his second straight abysmal season against same-handed pitchers. Southpaws limited him to an unsightly .179/.240/.287 line in his first year as a Padre. Hosmer has bumped that slash to .250/.320/.324 this season, yet wRC+ indicates it's still 24 percent worse than average. Struggles versus lefties aren't anything new for Hosmer, who has stumbled to a .668 OPS and an 81 wRC+ against them over the course of his career.
A season and a half into his contract, the Padres' choice to pay a premium for an inconsistent platoon first baseman continues to look like a head-scratcher. That's all the more true when considering they already had well-compensated first baseman Wil Myers on the roster. Myers is now limited to the outfield, where he hasn't garnered consistent playing time of late because he's an ill fit in center and the Padres have superior hitters Hunter Renfroe and Franmil Reyes manning the corners.
This has been a positive overall season for long-suffering San Diego, which is hovering around .500 and finds itself in playoff contention. The team still hasn't benefited as hoped from the Hosmer signing, though, and there aren't clear signs that's going to change.
Photo courtesy of USA Today Sports Images.