Jonathan Villar's name was barely kicked around the rumor circuit prior to this year's trade deadline, with the Cubs standing out as the only team reported to have shown much interest. That doesn't mean that Villar wasn't discussed with other clubs, of course. But when an affordable veteran ($4.825MM) with only one and a half seasons of control remaining on one of the game's worst teams doesn't change hands at the deadline, it's likely that interest in him was generally tepid.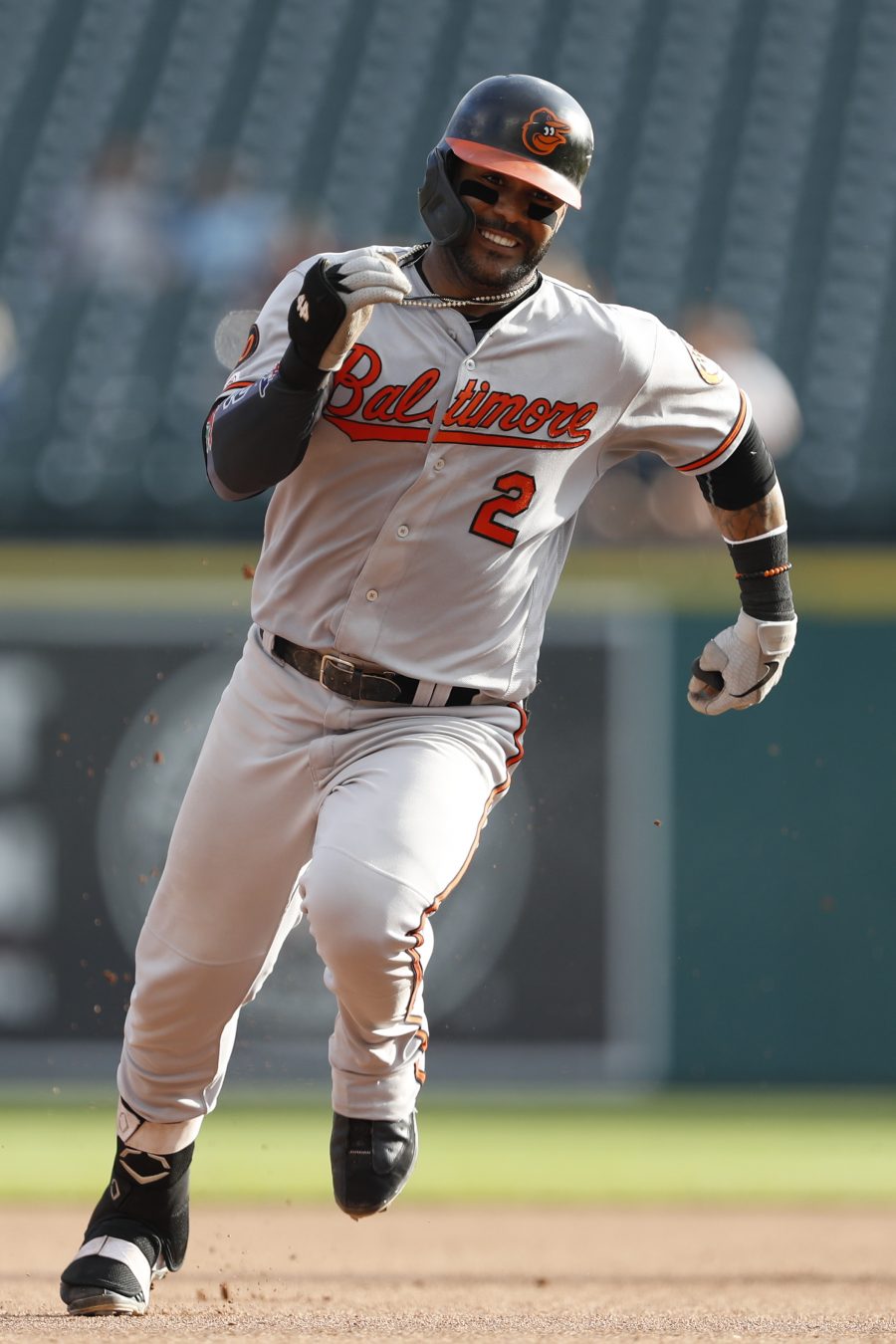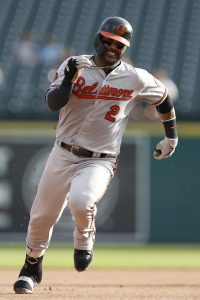 Really, there weren't many infielders who changed hands at all on this year's trade market. Jesus Aguilar, Scooter Gennett and Tony Kemp were traded largely for depth purposes. Prospects like Mauricio Dubon, Nick Solak and Josh Rojas were moved as hopeful long-term pieces. Among established middle infielders, Eric Sogard might've been the most consequential player traded. (Freddy Galvis later changed hands via August waiver claim.)
It stands to reason that not many teams were keen on making middle-infield upgrades, but that won't be as true in the winter when all 29 other teams are taking a fresh look at their roster. And Villar has been nothing short of brilliant since the deadline passed, which certainly can't hurt the Orioles' chances of finding a team willing to part with some future in exchange for his final season of club control.
Villar, 29 next May, was already in the midst of a solid season in late July. On the morning of July 31, he carried a .266/.329/.425 batting line, 13 home runs and 23 steals on the season. For a middle infielder with ample experience at both positions — even if he's not a great defender at either — that's respectable output. Villar had a 98 wRC+ at that point, whereas the league-average second baseman was at 93. Essentially, Villar had been about five percent better than an average-hitting second baseman and about two percent worse than an average shortstop (100 wRC+ in 2019).
Since that time? Villar has improved across the board. He's hitting .295/.364/.524 with 11 homers, nine doubles, three triples and 16 stolen bases (in 19 tries). Villar has punched out a slight bit more over the season's final two months, but his overall strikeout rate on the season (24.9 percent) has improved for the second straight year since his career-worst 30.3 percent in 2017. His average exit velocity, hard-hit rate and launch angle are all below average but have all improved for the second straight season. And while Villar isn't the burner one might expect for someone with his stolen-base totals, he's been highly efficient across the past two seasons, going 74-of-88 in that regard (84.1 percent).
Thanks to the strength of his second half, Villar's offensive output (108 wRC+) now checks in 15 percent better than the average second baseman and eight percent better than the average shortstop. Like many switch-hitters, he's been better from one side of the plate (116 wRC+ as a lefty, 94 as a righty), but he hasn't been completely overmatched regardless of which batter's box he stands.
Villar earned $4.825MM in 2019, and he'll take home a solid raise on that sum thanks to his workload (159 games, 700 plate appearances at the moment) and his career-best counting stats. But even if Villar matches the 89 percent raise he received in arbitration last year, his salary will still clock in at about $9.125MM. Compare him, at that rate, to the rest of the rest of the free-agent class, and Villar looks like a sound one-year pickup before qualifying as a free agent himself next winter. That's nearly the same price at which Brian Dozier ($9MM) signed with the Nationals this past winter after an off year and only slightly more than Jonathan Schoop ($7.5MM) received from the Twins. Villar's four wins above replacement (4.0 bWAR, 3.9 fWAR) outweigh that pair of veterans combined.
This could be a peak year for Villar, but he's now been worth at least two wins in three of the past four seasons, making his 2017 flop with the Brewers look more and more like an outlier. The free-agent market at shortstop has a pretty intriguing rebound candidate in Didi Gregorius and a defensive stalwart in Jose Iglesias. Dozier, Schoop and perhaps Mike Moustakas will headline the options on the other side of the bag. It's not an elite class.
Villar may not be elite himself, but he's a solid regular player who'll come with an affordable price tag. The Orioles aren't going to receive a king's ransom for him by any means, but he's also someone who should command a decent prospect or two in return. In retrospect, some team probably should've paid that price back in July.