The Royals announced that they have signed right-hander Kris Medlen to a two-year deal that contains a mutual option for the 2017 season. Medlen, who is represented by the Wasserman Media Group, reportedly receives an $8.5MM guarantee. He'll earn $2MM in 2015 and $5.5MM in 2016. His mutual option is worth $10MM and contains a $1MM buyout that is guaranteed regardless of which side declines.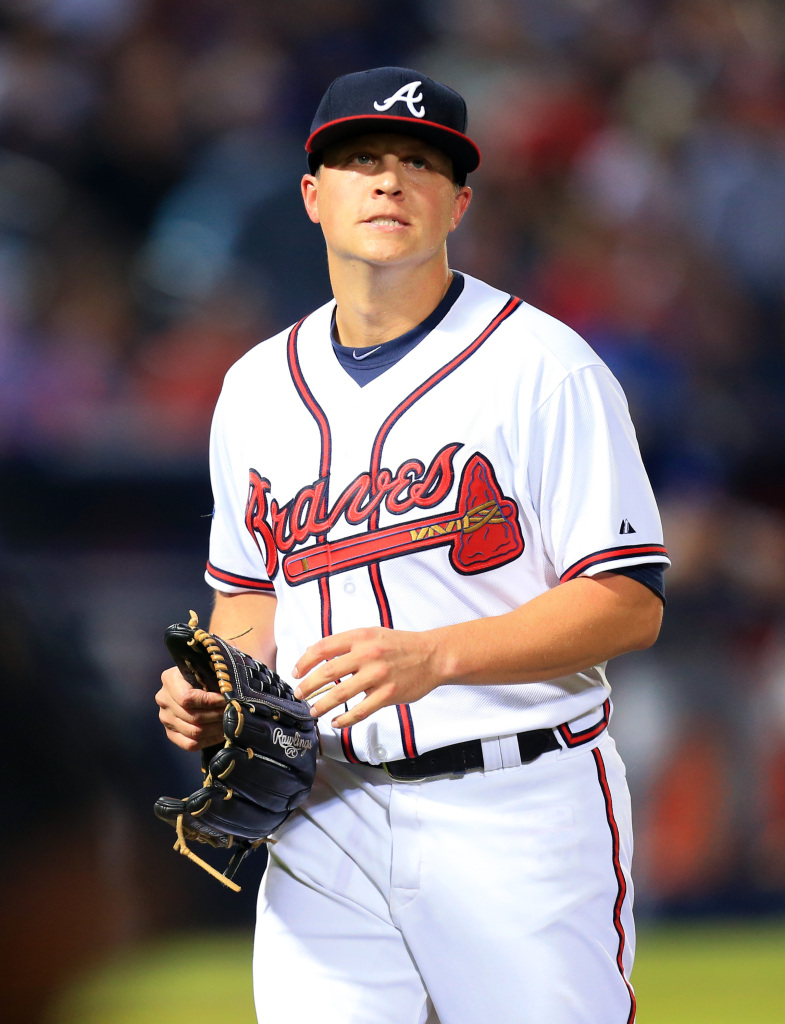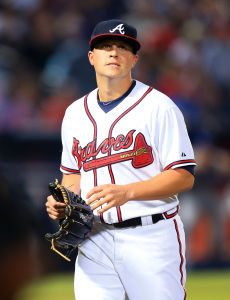 Medlen, 29, was one of the Braves' best starters for much of 2012-13, but he fell victim to his second Tommy John surgery this past spring and wound up being non-tendered as a result. Medlen earned $5.8MM in 2014 and stood to earn something similar in 2015, although the Braves could technically have reduced his salary to about $4.65MM.
Tommy John surgery has been a significant detriment to the unquestionably talented Medlen's career. He was enjoying a solid season in 2010 when his right UCL first gave way in August, causing him to miss nearly the entire 2011 season as well. When he returned in 2012, Medlen posted a brilliant 1.57 ERA down the stretch, and he followed that up with a 3.11 mark in 197 frames the following year.
Overall, Medlen owns a 2.95 ERA with 7.6 K/9, 2.1 BB/9 and a 46.2 percent ground-ball rate in 512 2/3 career innings. Sabermetric ERA estimators such as FIP (3.23), xFIP (3.39) and SIERA (3.68) all feel that he's a perfectly viable rotation option when healthy.
While it may at first be puzzling to see the Braves let Medlen go, it's also important to note that he had just one season of arbitration control remaining. Medlen may not pitch again until midseason and would have cost the club between $4.6MM and $5.8MM, and the success rate for second Tommy John surgeries is lower than that of the success rate for first-time patients. Atlanta was said to have discussed a two-year deal with Medlen at one point, but the team may not have been comfortable matching Kansas City's guarantee.
The Royals figure to start the 2015 season with a rotation of Yordano Ventura, Jason Vargas, Danny Duffy, Edinson Volquez and Jeremy Guthrie, but Medlen could eventually slot in should one of those five get injured. He could also return to the bullpen, where he's worked extensively in the past, as he builds up arm strength and looks toward a rotation spot in 2016. Guthrie is a free agent following the 2015 season, so there should be at least one opening for him to pursue.
Ken Rosenthal of FOX Sports reported the terms of the contract (Twitter links).
Photo courtesy of USA Today Sports Images.