The Tigers have officially acquired reliever Francisco Rodriguez from the Brewers. Infielder Javier Betancourt will head to Milwaukee in the swap. Detroit will also send a player to be named in the deal. Detroit's announcement mentions that it, too, will receive a PTBNL, but both teams' general managers have indicated that is not a straightforward aspect of the deal. (Twitter links.)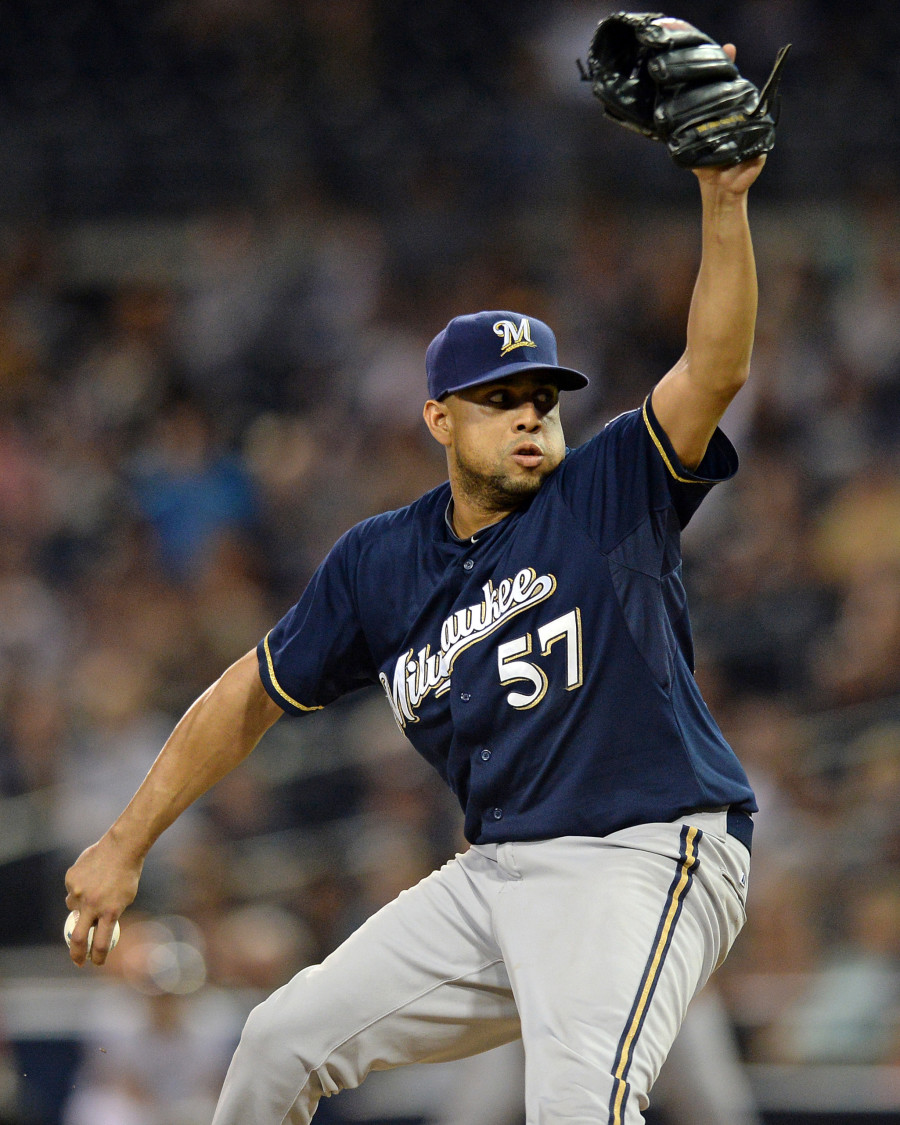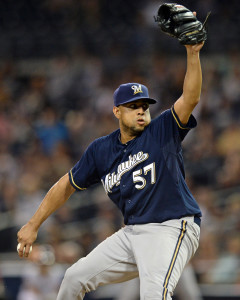 K-Rod was something of a forgotten man in early-offseason discussions of relief trade chips, but it always seemed likely that he'd change hands. After all, new Brewers GM David Stearns has clearly been tasked with rebuilding. Rodriguez is obviously not a long-term piece, and his backloaded contract still has $9.5MM left to go (including the buyout of a 2017 option).
Detroit will pay the entirety of the remaining obligation. But with $2MM going to the buyout and another $2MM of salary deferred, some of that cost will be pushed into the future. It's also worth noting that the $6MM option will really only represent a $4MM decision for Detroit, and could well end up being exercised.
Though he's now nearly 34 years of age, Rodriguez has continued to be a reliable force at the back of the pen. He ended the 2015 season with 57 innings of 2.21 ERA pitching, striking out 9.8 and walking only 1.7 batters per nine along the way. Rodriguez also permitted a meager 6.0 hits per nine, leaving him with an outstanding (and career-low) 0.860 WHIP on the season.
It's true that Rodriguez benefitted from a .234 BABIP last year, and an even lower one in the season prior, but he's carried a .271 mark for his career and also put up a strong 46.4% groundball rate. Of greater concern, perhaps, is that Rodriguez has been increasingly homer-prone as his arm speed has dropped. He lost a full mile per hour off his average fastball velocity between 2014 and 2015, falling below 90 mph for the first time. Then again, that didn't stop him from producing a 14.0% swinging strike rate — a level he hasn't reached since he was with the Angels.
Rodriguez fills the stated desire of Tigers GM Al Avila to add a proven closer. He locked down 38 wins last year and has racked up 386 saves over his career, leading all active pitchers. While the value of the save as a statistic is plenty debatable, there's little reason to fear that Rodriguez will be ruffled by high-leverage situations. And his acquisition will reduce the team's need to spend more on the open market (or on other trade targets) to add pen help, clearing more resources to dedicate to starting pitching.
Meanwhile, the Brewers will not only shed some salary but will pick up a useful young player in Betancourt, who reached the High-A level last year at age 20. He currently sits at 11th among Tigers prospects, in the estimation of MLB.com, which says that he profiles more as a second baseman but is still capable of handling shortstop. Betancourt looks to be a contact hitter and hasn't yet shown himself to be much of a long ball or stolen base threat. He slashed .263/.304/.336 in 531 plate appearances over the 2015 season, striking out only 44 times against 29 walks.
Venezuelan journalist Augusto Cardenas first reported the swap via Twitter. James Schmehl of MLive.com reported the inclusion of a PTBNL on Twitter, and Jon Heyman of CBSSports.com tweeted that Detroit would take all of Rodriguez's salary.
Photo courtesy of USA Today Sports Images.