10:30am: There are still conflicting reports on the exact amount of money changing hands. $7.5MM will be heading from San Diego to St. Louis, Dennis Lin of the San Diego Union-Tribune reports, with $2.5MM going in 2018 and $5MM in 2019. Meanwhile, Ken Rosenthal of FOX Sports puts the amount at $7MM (Twitter link) and Scott Miller of Bleacher Report has it at $6.5MM (on Twitter).
9:20am: The Cardinals have officially acquired infielder Jedd Gyorko from the Padres in a deal that will see center fielder Jon Jay head to San Diego. St. Louis will also pick up an as-yet-unreported amount of cash in the trade as well.
Needless to say, that is a surprising development, as St. Louis already has Matt Carpenter and Kolten Wong installed at Gyorko's usual positions of second and third base. While Gyorko could factor as a platoon partner for the left-handed-hitting Wong, who struggled at times last year, and might conceivably also see time at first base, he'd make for a fairly costly super-utility player.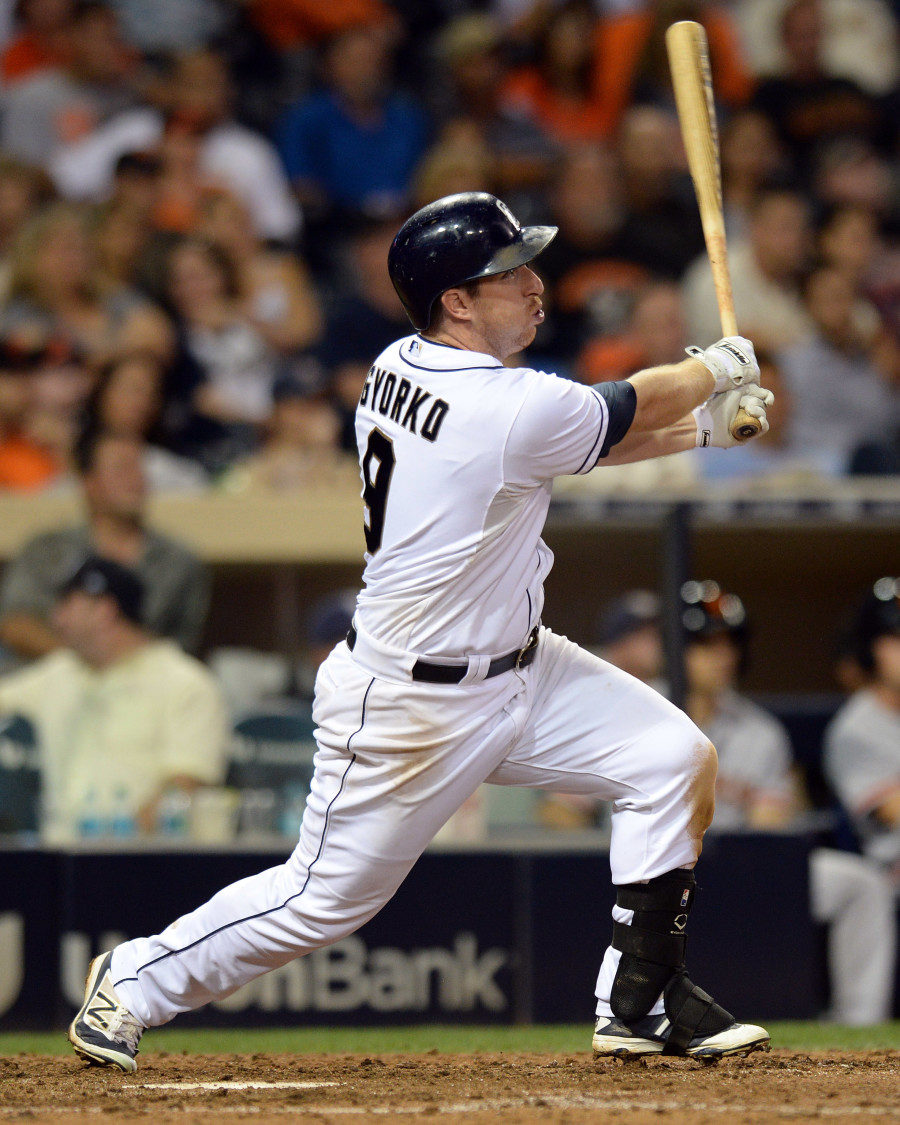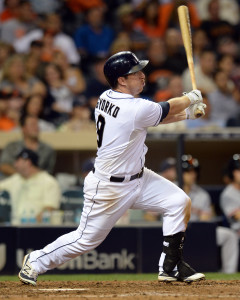 Gyorko is still owed $33MM under the extension he signed with the Pads early in the 2014 season. That covers four years of salary as well as a $1MM buyout on a $13MM club option for 2020.
While the 27-year-old has struggled at times since earning that deal with a strong rookie campaign, he did turn things around at the plate somewhat in the second half of 2015. Over his final 281 plate appearances on the season, Gyorko hit 13 home runs and slashed .259/.299/.440, a batting line that very nearly matches his 2013 output.
Jay, 30, is a left-handed hitter who is owed $6.225MM in 2016 before qualifying for free agency. He missed much of last season with wrist issues, but figures to see steady playing time for the Pads. What remains to be determined is whether he'll slot in at a corner role or take up the larger part of a platoon with Melvin Upton in center.
While 2015 was more or less a lost season for Jay, he posted five consecutive seasons of average or better offensive production before it. All told, he carries a .287/.354/.384 career slash line in over 2,500 major league plate appearances. Defensively, Jay had a rough 2013 but has generally rated as an average or better option in center.
At his best, Jay is a 2.5 or 3-WAR player. And he fills a need for San Diego at a reasonable price. The team was obviously not only comfortable with, but somewhat interested in, moving on from Gyorko, given that cash will be involved. Presumably, Cory Spangenberg will step into the primary role at second base, though San Diego has several possibilities and may not be done tweaking its infield. Particularly with the future salaries of Gyorko and Craig Kimbrel now off the books (at least in large part) going forward, the club seems a viable threat to add Ian Desmond or another expensive option.
Jon Morosi of FOX Sports reported the trade on Twitter. ESPN.com's Keith Law reported Jay's involvement, also on Twitter. Joel Sherman tweeted that the deal was done.
Photo courtesy of USA Today Sports Images.