DECEMBER 10: Maeda's posting process will actually begin tomorrow, December 10, Jon Heyman of CBSSports.com tweets.
DECEMBER 8: Maeda will formally be posted today, Jayson Stark of ESPN.com tweets.
DECEMBER 3: The Hiroshima Carp will post ace right-hander Kenta Maeda for Major League clubs to bid on this winter, according to a report from Yahoo Japan (Japanese link, h/t: Jason Coskrey of the Japan Times, on Twitter). Maeda had asked his club to post him a little more than a week ago.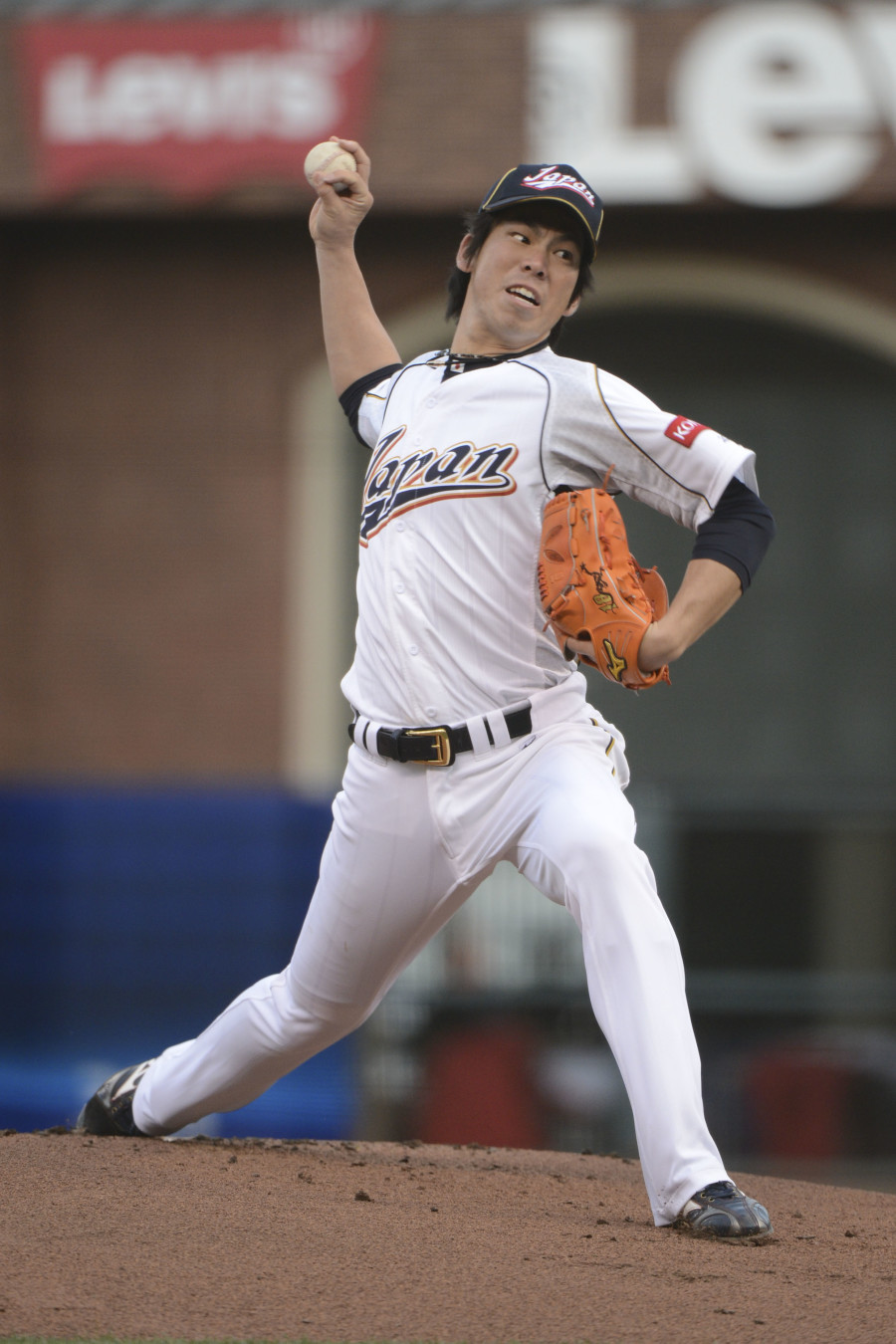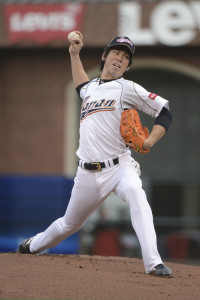 Baseball America's Ben Badler tweets that he believes the Carp will set the release fee for Maeda at the maximum $20MM, meaning interested teams will have to pay that amount in order to secure the right to bid for Maeda's services.
If the release fee is indeed set at $20MM — and that does seem likely, given Maeda's profile — every team in baseball will have the opportunity to bid that amount. Maeda and his agents will then be free to negotiate with each club that met the release fee, ultimately taking whatever offer is most to the pitcher's liking. Teams that bid but fail to sign Maeda will have their fee returned, whereas the $20MM bid from the team that ultimately signs Maeda will go to the Carp as compensation for the loss.
Maeda, 28 in April, is widely considered to be one of the best pitchers in Japan. He just wrapped up a season in which he pitched to a 2.09 ERA with 7.6 K/9 against 1.8 BB/9 across 206 1/3 innings, marking his sixth consecutive season with an earned run average of 2.60 or better. His excellent 2015 season netted Maeda his second Sawamura Award — Japan's equivalent to the Cy Young Award. With his relative youth, dominant track record and, of course, lack of draft pick compensation, Maeda immediately becomes one of the more intriguing arms on the free-agent market.
A recent scouting report from Badler (a subscription is required but highly recommended to read many of Badler's scouting reports on international players), gave a refresher on much of what is already known of Maeda but also revealed that in the recent Premier 12 international tournament, Maeda displayed a vastly improved changeup that looked to be a plus pitch. Badler notes that Maeda's fastball sits 89-93 and can hit 94 at times, with an above-average slider as his typically favored secondary offering.
As Badler notes, most scouts feel that Maeda is at least a No. 4 starter in the Majors, though the potential is obviously there for him to exceed that label. Recall that many were reluctant to label Masahiro Tanaka an ace in the making when he was posted (although, as Badler points out, Tanaka's raw stuff is simply more overpowering than Maeda's arsenal). Nevertheless, the addition of a plus changeup to Maeda's arsenal would further entice clubs seeking high-end pitching, and if a team believes a fourth starter to be the floor for the right-hander, one can imagine a hefty price tag being placed upon him. Said one scout to Badler: "I didn't think his slider was very good that day (against Mexico), but his changeup was nasty. He was throwing it to righthanders and lefthanders. To me, that was his best pitch."
Maeda figures to attract interest from a wide number of clubs — both teams that are aiming to contend in 2016 and possibly some rebuilding/retooling clubs that are eyeing 2017 and beyond. Because he'll pitch next season at 28, Maeda is younger than most free agent starters and therefore doesn't necessarily carry the risk that he'll be in decline by the time a rebuilding or transitional club flips the page to contention.
One team that is known to have strong interest in Maeda is the Diamondbacks. General manager Dave Stewart wasn't shy whatsoever when asked about the player last winter, candidly stating: "I love Maeda. I love him. We have a lot of video and film and we have people who have seen him. We think that he's got a chance to be very successful in Major League Baseball. We're going to try to be in on the market when he does post, if he does post." Maeda, of course, was not posted last season, but Stewart recently said that the D-backs have maintained their interest. That they're said to be in search of pitching help that does not require draft pick forfeiture only strengthens the likelihood that they'll make a push for Maeda, although, as I noted before, many teams will be in the mix. Given the fact that there's little risk in actually posting the $20MM release fee (which, again, is refunded if a team doesn't sign Maeda), it'd make sense for half the league (or more) to at least meet the fee just to see the asking price.
We at MLBTR ranked Maeda 14th in terms of earning power on our Top 50 free agent list and estimated a five-year, $60MM contract on top of a $20MM posting fee. While the comfort level of interested teams of course remains to be seen, it should be noted that the bulk of pitchers available on this year's open market doesn't seem to have hampered earning power for pitchers thus far in the offseason — even those among the second and third tiers of arms. For instance, Johnny Cueto has reportedly rejected a six-year, $120MM offer already, while Jeff Samardzija is said to have offers in the $90-100MM range. And, J.A. Happ has already landed an impressive three-year, $36MM contract. Given that expenditure and the rumored price tags on other arms, it appears (on the surface, at least) that Maeda is well-positioned to secure a substantial contract as he looks to jump to Major League Baseball.
It should also be wondered if, in addition to a sizable guarantee, he'll be in line for an opt-out clause. Tanaka received such a clause when signing his contract with the Yankees, as did outfielder Yasmany Tomas in signing his six-year contract with the Diamondbacks. An opt-out after two or three years would allow Maeda the opportunity to establish himself in the Majors and re-enter the market with a big league track record, although an opt-out would probably come with a trade-off in terms of total guarantee (Tanaka's enormous contract notwithstanding).
Photo courtesy of USA Today Sports Images.