The Yankees' lineup against the Rays today includes both Aaron Judge (in right field and batting eighth) and Tyler Austin (at first base and batting seventh). FOX Sports' Ken Rosenthal tweeted yesterday that Austin would be promoted. Both players will make their MLB debuts today. The moves coincide with the Yankees' expected release of Alex Rodriguez., a move that is now official. The Yankees have also optioned righty Ben Heller and placed righty Conor Mullee (hand) on the 60-day DL.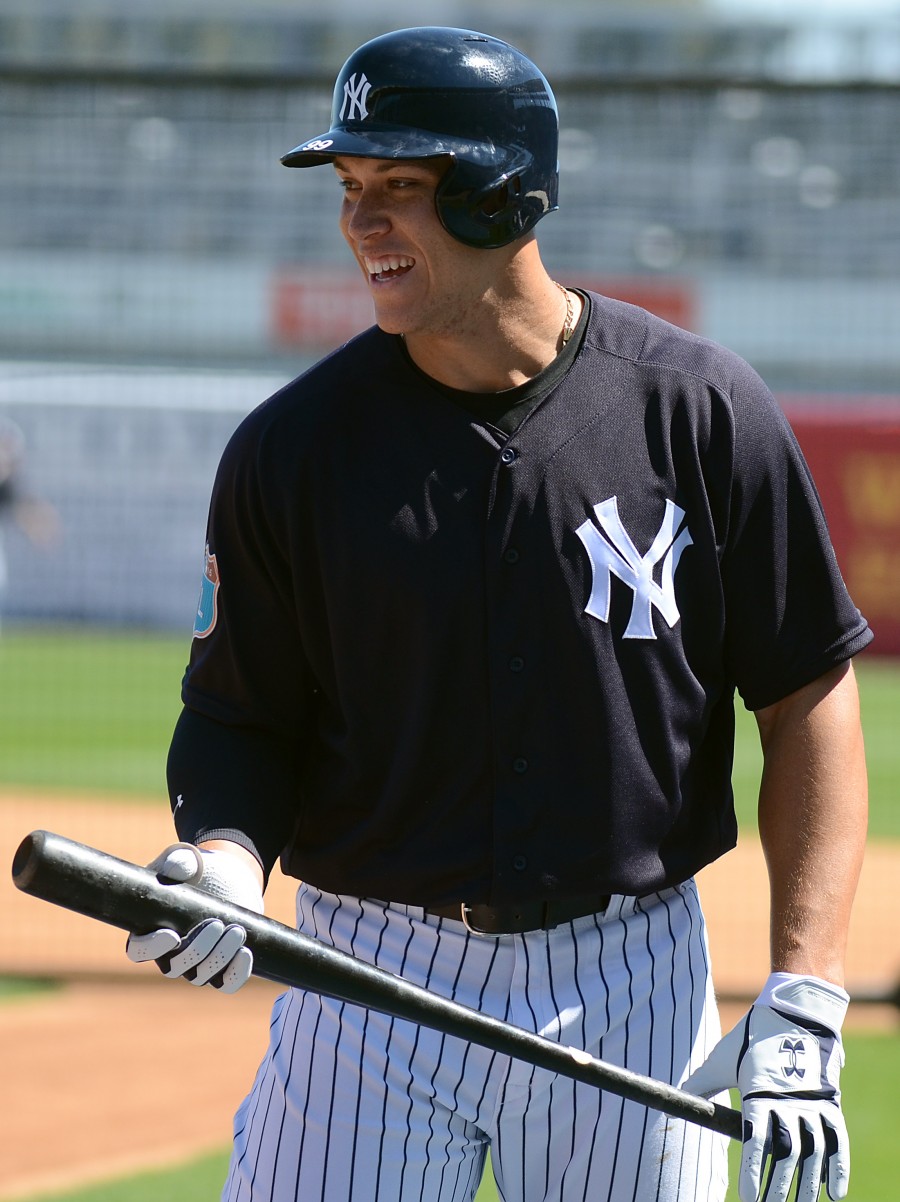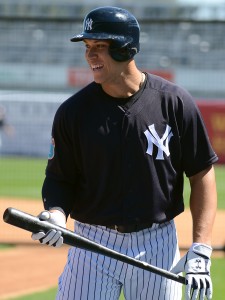 [Related: Updated Yankees Depth Chart]
Of the two prospects, the 24-year-old Judge has the higher (and, literally, bigger) profile. A hulking (6'7, 275 pounds) slugger with huge raw power, the 2013 first-round pick has hit 19 home runs this season for Triple-A Scranton/Wilkes-Barre, batting .270/.366/.489 in the process. MLB.com currently rates him the No. 27 prospect in the Majors, comparing his build and raw power to Giancarlo Stanton. (Baseball America rated Judge the game's 76th-best prospect heading into the season.) Judge ranks as the Yankees' fourth-best prospect, behind newcomers Clint Frazier and Gleyber Torres as well as Jorge Mateo.
It's unclear how much success Judge will have right away, as his minor league numbers, while certainly fine overall, haven't always been overwhelming. His strikeout tendencies (he had 144 whiffs last season and 98 so far this year) might be an area upon which he could improve. His potential tape-measure home runs, however, could make for any number of exciting highlights, and he won't to hit like a superstar to improve upon current right fielder Aaron Hicks, who has batted just .198/.259/.314 this season.
The 24-year-old Austin has spent parts of seven seasons in the Yankees' farm system, but has come on strong this season, batting .294/.392/.524 overall, including .323/.415/.637 with 13 home runs in 234 plate appearances for Scranton/Wilkes-Barre. He can play all four corner spots, although he's spent most of this season at first base, where he'll presumably take plate appearances from Mark Teixeira, who's set to retire at the end of the season. If Judge and/or Austin stick in the big leagues, they'll each be eligible for arbitration following the 2019 season and free agency following the 2022 campaign.
Photo courtesy of USA Today Sports Images.