Designated hitter Alex Rodriguez played his final game with the club Friday, and the Yankees have officially released him. They will sign him to a new contract that will keep him in the organization through 2017 as a special instructor and advisor, as Andrew Marchand of ESPN.com notes (on Twitter). However, the 41-year-old Rodriguez hasn't closed the door on resuming his playing career at some point.
Notably, Rodriguez will continue to count against the luxury-tax threshold as he collects the $26.5MM that he has left on the 10-year contract he signed with the Yankees in 2007. That deal, a then-record-setting $275MM accord, was set to run through next season. Rodriguez secured the contract after opting out of his previously record-setting pact (10 years, $252MM) that he signed with the Rangers before the 2001 campaign.
Yankees managing general partner Hal Steinbrenner, who was instrumental in keeping Rodriguez in pinstripes in 2007, issued a statement praising the 22-year veteran:
"After spending several days discussing this plan with Alex, I am pleased that he will remain a part of our organization moving forward and transition into a role in which I know he can flourish. We have an exciting group of talented young players at every level of our system. Our job as an organization is to utilize every resource possible to allow them to reach their potential, and I expect Alex to directly contribute to their growth and success. Baseball runs through his blood. He's a tireless worker and an astute student of the game. Alex has already proven to be a willing and effective mentor to many players who have come through our clubhouse, and I am confident that this next phase of his baseball life will bring out the best in Alex and the next generation of Yankees."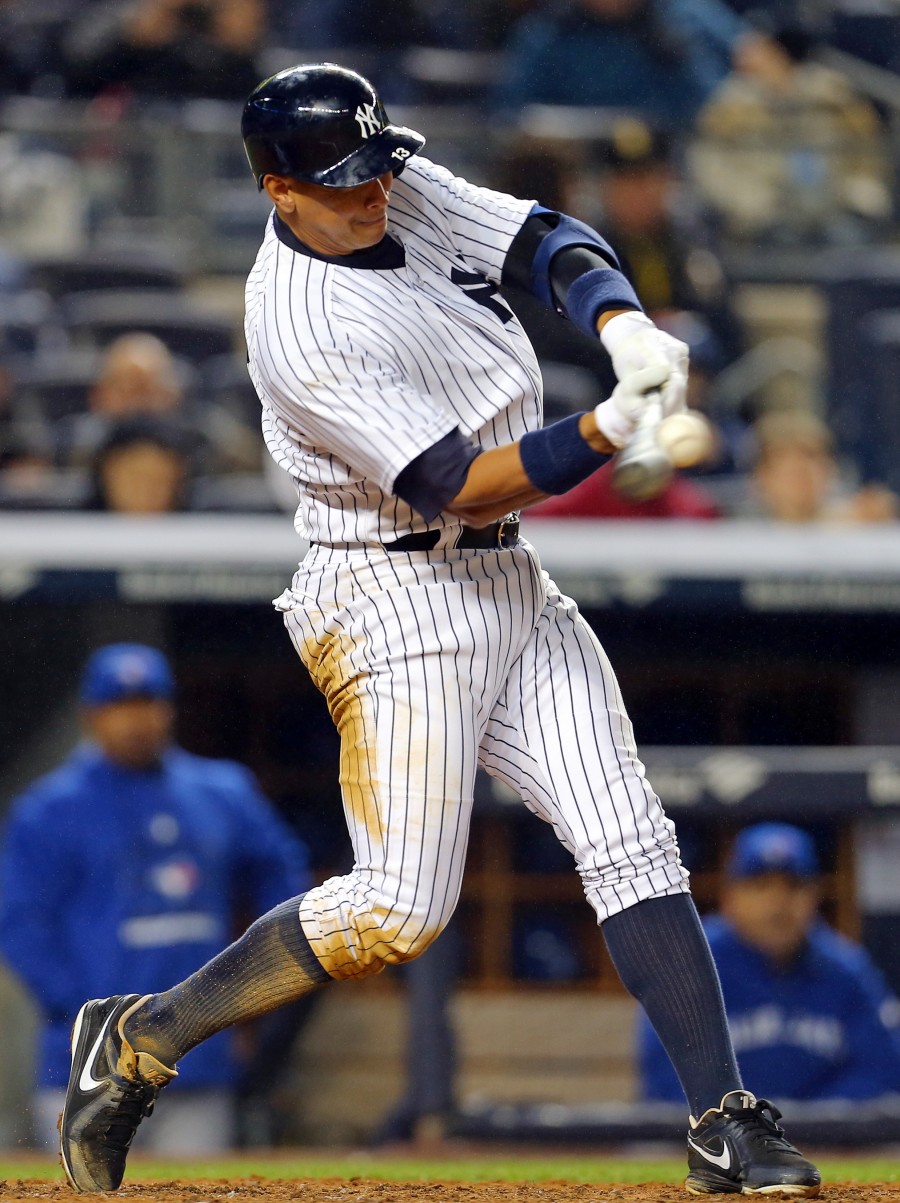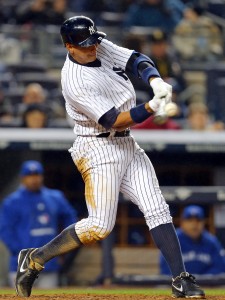 The news of Rodriguez's departure from the Yankees' roster isn't particularly shocking after they scheduled a Sunday morning press conference that would feature some sort of announcement regarding his future. Speculation then abounded that the team would either cut Rodriguez or he'd retire. It turns out both could be true.
"We had no choice here, given the performance," Yankees general manager Brian Cashman said of releasing the declining Rodriguez, who now looks primed to walk away from playing a sport he has been a prominent part of since the Mariners selected him first overall in the 1993 draft.
For his part, Rodriguez commented, "I love this game. I love this team. Today I'm saying goodbye to both."

If this is the end of Rodriguez's playing career, he'll go down as one of the most productive performers in baseball history. Since debuting in 1994 as an 18-year-old phenom, he has combined to hit .295/.380/.550 with 696 home runs, the fourth-highest total ever, in 12,000-plus plate appearances. He's also 13th among position players in fWAR (113.0) and has collected 3,114 hits – which ranks 19th all-time – a record 25 grand slams, 14 All-Star appearances and three MVPs. Further, Rodriguez made a significant impact for the Yankees' latest World Series-winning club, slashing a jaw-dropping .365/.500/.808 with six homers in 52 at-bats during the team's run to a championship in 2009.
Rodriguez joined the Yankees in 2004 after they famously acquired him from the Rangers in exchange for second baseman Alfonso Soriano and prospect Joaquin Arias. New York beat out hated Boston for Rodriguez's services, further fueling what was then a red-hot rivalry. To that point, Rodriguez had been an excellent defensive shortstop, but he agreed to move to third base with the Yankees because of Derek Jeter's presence. Like Jeter, Rodriguez is now one of the most accomplished Yankees ever, as he's eighth among the franchise's position players in rWAR (54.4) and sixth in home runs (351).
"I want to be remembered as someone who tripped and fell a lot, but kept getting up," added Rodriguez, whose Hall of Fame-worthy career achievements are tainted in the eyes of many who follow the game.
Rodriguez is a central figure when it comes to steroids' ties to baseball, having admitted in 2009 to using performance-enhancing drugs from 2001-03 as a member of the Rangers. He also sat out the entire 2014 season as a result of a 162-game suspension the league handed him for his role in the Biogenesis scandal. That ban was originally for 211 games, but an appeal knocked 49 contests off it. At the time it disciplined Rodriguez, the league accused him of using and possessing "numerous forms of prohibited performance-enhancing substances, including Testosterone and human Growth Hormone, over the course of multiple years." It also alleged that he attempted "to cover up his violations" and engaged "in a course of conduct intended to obstruct and frustrate the Office of the Commissioner's investigation."
On the heels of his ignominious suspension, Rodriguez returned to playing last year and improbably hit .250/.356/.466 with 33 homers in 620 trips to the plate. That proved to be a dead cat bounce season, however, as Rodriguez has batted a disappointing .204/.252/.356 in 234 PAs in 2016. With the Yankees unlikely to qualify for the playoffs and now building toward the future, they have phased Rodriguez out of their lineup this year, having given him just one at-bat in August. He's now the second franchise linchpin whose playing career with the Yankees is on the cusp of ending, joining first baseman Mark Teixeira – who announced earlier this week that he intends to retire after the season.
FOX Sports' Ken Rosenthal was first to report that the Yankees would release Rodriguez (Twitter links).
Photo courtesy of USA Today Sports Images.