The Phillies have officially struck a deal to acquire righty Clay Buchholz from the Red Sox, as Jon Heyman of Fan Rag first reported (via Twitter). Second baseman Josh Tobias will be the piece going to Boston in the swap, in which Philadelphia will pick up all the remaining obligations to Buchholz, as Matt Gelb of the Philadelphia Inquirer was first to report (via Twitter). Philadelphia designated just-acquired third baseman Richie Shaffer for assignment to clear roster space.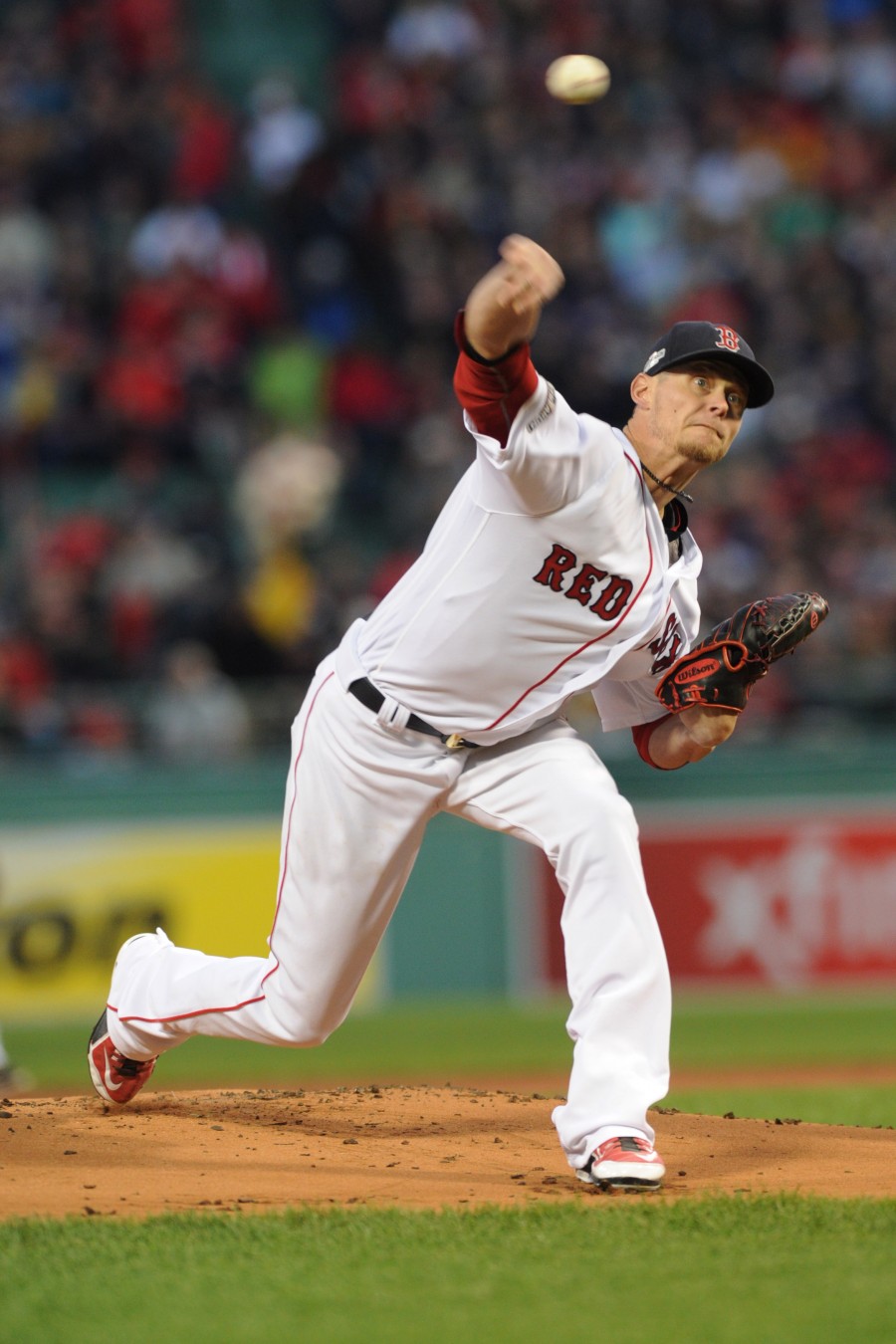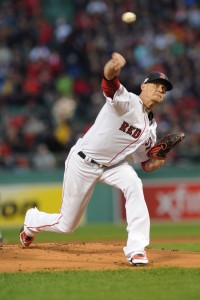 Buchholz, 32, has seemed like a fairly likely trade candidate ever since Boston struck its deal to acquire Chris Sale. That acquisition left the team with a somewhat over-stuffed depth chart in its rotation, with the luxury tax line also representing a possible factor. The Sox had previously picked up Buchholz's $13.5MM option for the 2017 season, making him an expensive depth piece. He is slated to hit free agency after the upcoming campaign.
[RELATED: Updated Phillies & Red Sox Depth Charts]
For the Phils, the move represents a clear continuation of the strategy put in place this winter (and reflects much the same approach as that employed a year ago). After starter Jeremy Hellickson took his qualifying offer to remain in Philadelphia, the club went on to deal for veteran infielder/outfielder Howie Kendrick and reliever Pat Neshek, each of whom had one season left on their original free-agent contracts. And the organization also added late-inning man Joaquin Benoit and infielder Andres Blanco on single-season, MLB arrangements while picking up minor-league free agents such as Daniel Nava, Sean Burnett, and Pedro Florimon. While building out the roster with solid veterans who don't tie up the payroll beyond the 2017 campaign, Philadelphia also made a value bet on center fielder Odubel Herrera, who inked a five-year extension.
All told, the new additions add $57.7MM to the books for Philadelphia in the coming season. Given that much of the rest of the roster will earn at or near the MLB minimum, it's hardly a massive outlay for an organization that routinely placed among the game's biggest spenders before embarking upon a rebuilding path (and has only recently begun a lucrative new TV deal). Importantly, none of these acquisitions cost the Phillies much in the way of future value. They'll allow the club to field a more competitive product, reduce the pressure on younger players in the system, and, potentially, cash in some of the new assets for future value — either by trade-deadline swaps or even future qualifying offers.
In Buchholz, the Phils have added an enigmatic starter who has at times been rather excellent and still comes with his share of upside. In 2015, he worked to a 3.26 ERA over 113 1/3 frames with a strong 8.5 K/9 against 1.8 BB/9, representing one of several seasons in which he looked like a quality number 2 or 3 starter. But he dealt with elbow issues in 2015 and wasn't able to repeat in his latest campaign. Buchholz was bumped from the rotation at one point and ended 2016 with 139 1/3 frames of 4.78 ERA pitching to go with 6.0 K/9 and 3.6 BB/9. While he has often generated grounders on about half of the balls put in play against him, he dipped to 41.2% last year.
Despite the struggles, Buchholz did carry a typical 92.1 mph average on his fastball and a 9.5% swinging-strike rate that's right at league average for a starter. He also ended the year on a good note, posting a 2.86 ERA across the last 44 innings he'll throw in a Red Sox uniform (barring, at least a surprise reunion at some point down the line). As Tim Britton of the Providence Journal detailed at the time and Buchholz himself discussed with David Laurila of Fangraphs, there were adjustments that may help explain the turnaround and could add some confidence to the Phillies' hopes. Buchholz wasn't able to work in the zone as much as he had in 2015 (though that was something of an outlier year), and also couldn't maintain the 5.9% HR/FB rate that helped drive his success in the prior season.
As MLBTR's Steve Adams posited at the outset of the winter, pitchers such as Buchholz and then-Cardinals starter Jaime Garcia could have their options picked up before being dealt. While neither brought back major hauls in their respective trades, their respective teams were able to hold onto them as depth to enhance their flexibility entering the offseason, then pivot to a trade when it was determined that their services wouldn't be needed.
Certainly, the Cards seem to have earned more for Garcia (who came with a $12MM salary) than the Sox got out of Buchholz's final season. The trio of youngsters shipped from the Braves for Garcia all had placed among the Atlanta organization's top thirty prospects (per MLB.com), while Tobias has never received that kind of recognition. The 24-year-old split last year between the Class A and High-A levels, hitting well (.304/.375/.444) for much of the year at the former and struggling (.254/.324/.357) in 146 plate appearances after his promotion.
Photo courtesy of USA Today Sports Images.