SUNDAY: The Orioles' $4MM in savings will be spread over the next three seasons, per Roch Kubatko of MASNsports.com (Twitter link).
FRIDAY, 12:30pm: Eduardo A. Encina of the Baltimore Sun tweets that the Orioles will save about $4MM in total on the deal. That would suggest that about $2MM is headed to Seattle alongside Gallardo, who is guaranteed $13MM ($11MM salary + $2MM option buyout) to Smith's $7MM.
12:11pm: The Mariners have acquired right-hander Yovani Gallardo and cash from the Orioles in exchange for corner outfielder Seth Smith, the teams announced today. The move fills an on-paper need for both clubs, as the Mariners have been seeking a starter to fill out their rotation, while Baltimore has been in search of a left-handed-hitting corner outfielder.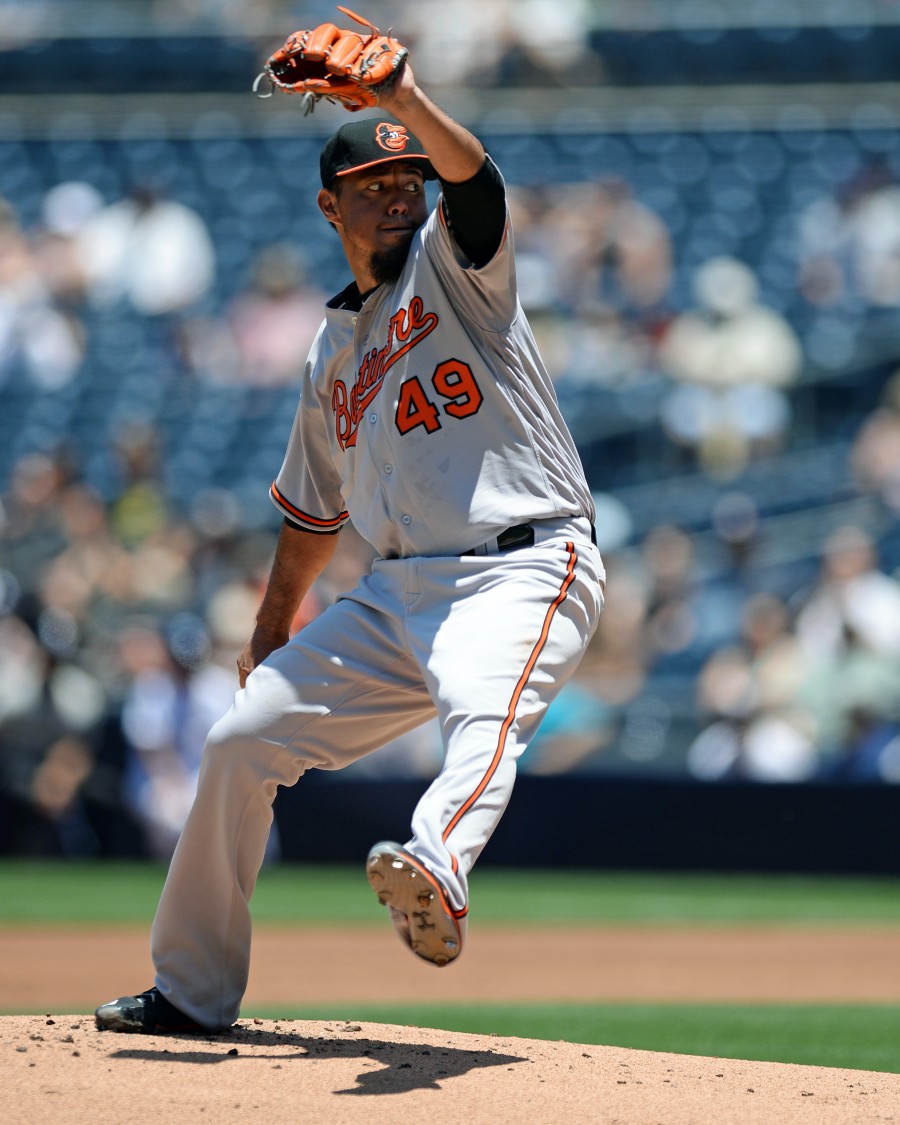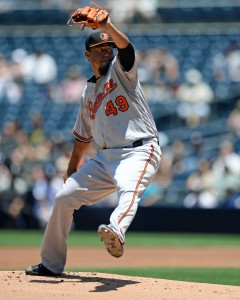 From the Orioles' standpoint, that they were able to jettison Gallardo in exchange for a fairly useful role player comes as a surprise on the heels of a dismal, injury-plagued season for Gallardo. Set to turn 31 next month, Gallardo missed roughly two months of the 2016 season with shoulder injuries. While that's concerning in and of itself, his contract with the Orioles was dropped from a three-year agreement to a restructured two-year pact following his physical due to shoulder concerns, so there's perhaps elevated cause for concern.
[Related: Updated Seattle Mariners Depth Chart and Baltimore Orioles Depth Chart]
When on the field, Gallardo limped to a 5.42 ERA with 6.5 K/9 against a career-worst 4.7 BB/9 and a 43.2 percent ground-ball rate in 118 innings. Though Gallardo was able to make 23 starts despite the time he missed, he's now showed a diminished ability to work deep into games in each of the past two seasons, averaging under 5 2/3 innings per start in 2015 with the Rangers and less than 5 1/3 innings per start last year in Baltimore. Gallardo has a guaranteed $13MM remaining on his contract, although $1MM of that sum is deferred without interest.
It should, of course, be noted that prior to his woeful season in Baltimore, Gallardo was long a steadying presence in the rotation for the Brewers and Rangers. Though he displayed plenty of red flags in his lone season with Texas — diminished strikeout rate and velocity, increased walk rate — Gallardo averaged 32 starts per year from 2009-15, totaling 1339 1/3 innings of 3.69 ERA ball with 8.2 K/9 against 3.3 BB/9. His heater has dipped about three miles per hour from its 92.7 mph peak, but he does bring a track record of useful results to the table. Clearly, the Mariners are hoping that a move to a larger park will help to quell some of the home-run problems that plagued Gallardo in 2016, when he posted a 1.2 HR/9 rate that dwarfed the 0.9 mark he carried into the season.
If Gallardo is able to rebound in 2017, he comes with an affordable $13MM option for the 2018 campaign ($3MM of that sum would be deferred, without interest, as well). If not, they'll pay him a $2MM buyout on top of his $11MM salary for the upcoming season. He'll slot into a rotation that also includes Felix Hernandez, Hisashi Iwakuma, James Paxton and Nate Karns, with Ariel Miranda representing an additional southpaw option for manager Scott Servais.
The Mariners have been shopping Smith since at least early December, so it's not entirely surprising to see them move on from the 34-year-old. Swapping him out for a starter that struggled to Gallardo's level last year, however, is somewhat of surprise, as Smith is coming off a characteristically solid season at the plate. Last year's .249/.342/.415 is more or less in line with the cumulative .258/.343/.435 triple slash he's posted dating back to the 2011 season.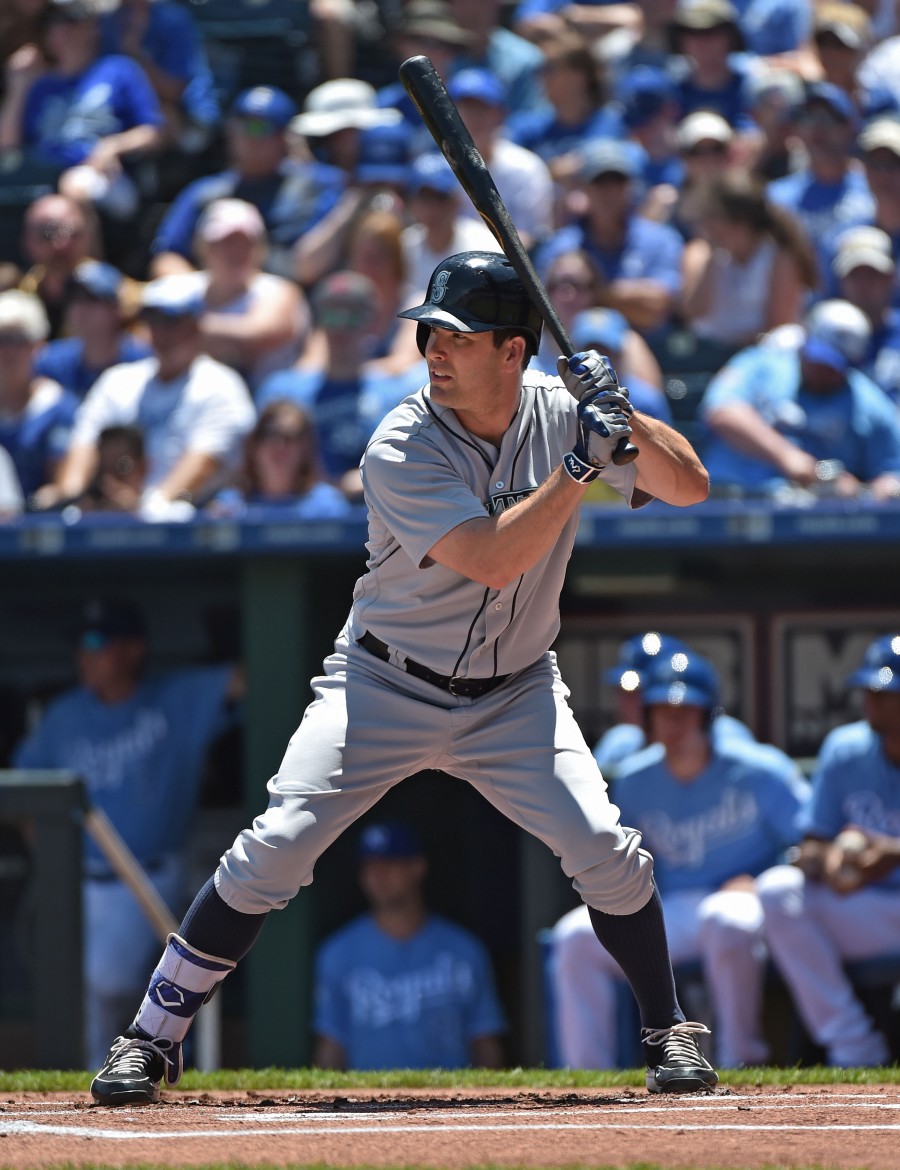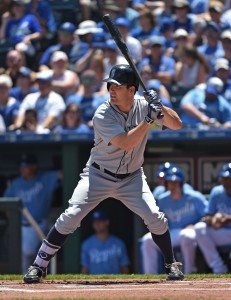 The Mariners, though, have placed a premium on outfield defense, and Smith's previously average defensive ratings took a notable tumble in 2016. Smith is limited to the outfield corners, and Defensive Runs Saved pegged him at an unsightly -8 in just 257 2/3 innings in left field last year, while Ultimate Zone Rating pegged him at -6.3. (His work in right field drew more typically neutral ratings.)
Smith has long been limited from an offensive standpoint as well. Though he's handled right-handed pitchers with aplomb throughout his Major League tenure (.272/.355/.472), his perennial struggles against left-handed pitching have resulted in a paltry .202/.282/.312 output.
Unlike Gallardo, Smith is controllable only through the 2017 season, so he's a short-term option that will still require the Orioles to pick up a platoon partner. However, he'll bring a quality on-base presence and a needed left-handed bat to a lineup that was heavy on right-handed hitters (Jonathan Schoop, J.J. Hardy, Manny Machado, Adam Jones, Welington Castillo) and light on lefties (Chris Davis, Hyun Soo Kim).
In the rotation, the Orioles still have five starters upon which to rely in Chris Tillman, Kevin Gausman, Dylan Bundy, Wade Miley and Ubaldo Jimenez, although the latter two on that list struggled every bit as much as the now-departed Gallardo in 2016.
From a bigger-picture standpoint, the addition of Smith has to lessen the likelihood of a reunion with Mark Trumbo and the Orioles, although it shouldn't close the door entirely, as the O's could still find plenty of at-bats between the outfield and designated hitter. It does, however, look to definitively eliminate the Orioles as a potential landing spot for Jay Bruce, to whom the O's had been linked in trade rumors for much of the winter.
As for the Mariners, while they may now feel set in the rotation following the addition of a veteran starter, the outfield now looks to have even more uncertainty. Seattle will again deploy fleet-footed Leonys Martin as its primary center fielder, but the corners are currently occupied by a combination of unproven names like Ben Gamel and Mitch Haniger, with veteran Danny Valencia on hand to platoon with Gamel. (Though Valencia has limited outfield experience after spending most of his career at third base.) Nelson Cruz, too, can see occasional time in the outfield, but he'll be the primary DH in Seattle next year and has long been considered a negative asset with the glove. As such, a further outfield addition for the Mariners — one with fewer platoon issues and/or one with superior defensive acumen — seems like a reasonable expectation as Spring Training nears.
Photos courtesy of USA Today Sports Images.