Over the next few days, I will be discussing some of the higher profile upcoming arbitration cases. I will rely partly on my arbitration model developed exclusively for MLB Trade Rumors, but will also break out some interesting comparables and determine where the model might be wrong
Rockies third baseman Nolan Arenado earned $5MM last year, but after belting 41 home runs, knocking in 133 runs and hitting .294 in 696 plate appearances, he is due for a hefty raise. The record raise for a second-time-eligible position player on a one-year deal is Chris Davis' $7.1MM increase in 2014. My model actually projects for an $8.4MM raise in Arenado's case; however, the "Kimbrel Rule" – which states that no player gets projected for an increase over $1MM higher than the record raise for his service class – moves Arenado down to an $8.1MM raise (a $13.1MM salary).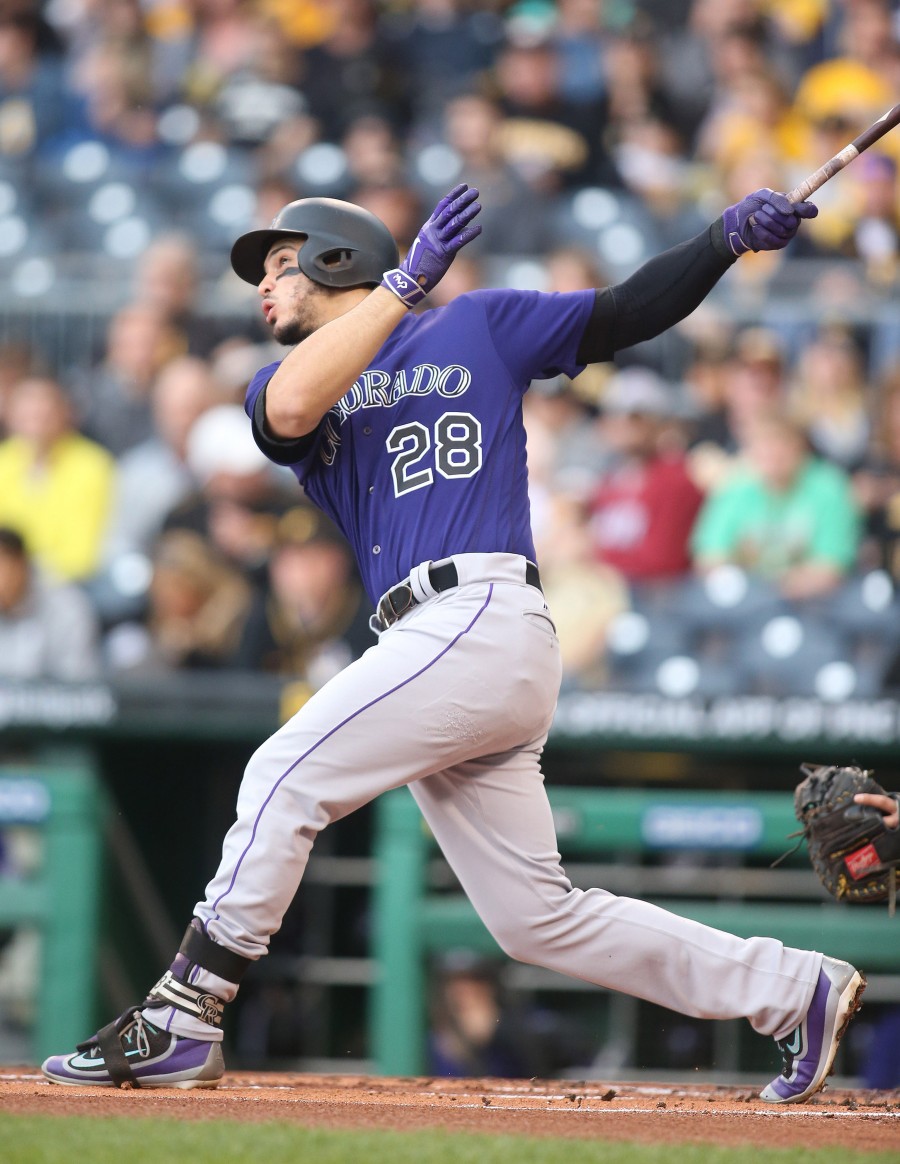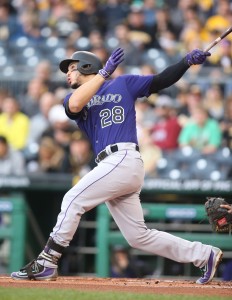 Davis' 2014 case is by far the most applicable to Arenado's. Aside from those two, no other player eligible for his second year of arbitration has led his league in home runs and RBIs. Davis hit .286 with 53 homers and 138 RBIs the prior year, so his numbers are similar except for clearly having more HRs. However, Arenado does play a harder defensive position than Davis, a first baseman, and the former actually won a Gold Glove last year. So there is a good reason to think that Arenado could earn more, especially three years later. But the 12 fewer home runs signify that it is less than a sure thing.
Finding another comparable is extremely difficult. No other third basemen since 2009 have even hit 20 home runs and received one-year deals in their second year of arbitration eligibility. No other position players have hit at least 35 home runs and received one-year deals in their second year of arbitration eligibility.
Using players receiving multi-year deals is generally not customary in these cases, but can be done in some unique circumstances. Often when both the player and the team exchange numbers, the club's offer can be seen as a potential comparable case. Josh Donaldson's case last year could be one such scenario. Donaldson hit the exact 41 home runs that Arenado did this past year, and knocked in 123 runs (just 10 shy of Arenado's total). He also hit .297, which is almost exactly where Arenado landed. Donaldson ultimately received a multi-year deal, but he first exchanged figures with the Blue Jays, who offered a $7.05MM raise. Donaldson's two-year deal gave him a $7.35mM raise. He did win the MVP in his platform year, so that could be a better case, but the multi-year deal probably makes it a weaker comparable. On the other hand, Donaldson only requested a $7.5MM raise, so it would be hard to see why Arenado would get more without an MVP award.
I would guess that Arenado ultimately receives closer to a $7MM raise than the $8.1MM he is projected to land. Davis' extra home runs and Donaldson's MVP award help their cases look stronger than Arenado's, and even though Donaldson got a multi-year deal, his exchange of salary figures with the Jays fit into a pretty tight window. Arenado may argue that Donaldson's case is not applicable, and that Davis' extra home runs came with less defense, but it might not work. Although fielding is certainly considered in arbitration cases, I have not found any statistically significant impact of defense on earnings and the overall effect is limiting. Arenado may yet earn his lofty projection, but I would take the under.
Photo courtesy of USA Today Sports Images.