Cardinals righty Alex Reyes has decided to have Tommy John surgery, Derrick Goold of the St. Louis Post-Dispatch reports on Twitter. The unfortunate outcome seemed likely after it emerged yesterday that Reyes was under evaluation; as Good further reports today, Reyes was diagnosed with a full tear of his ulnar collateral ligament after reporting pain during a throwing session on Friday.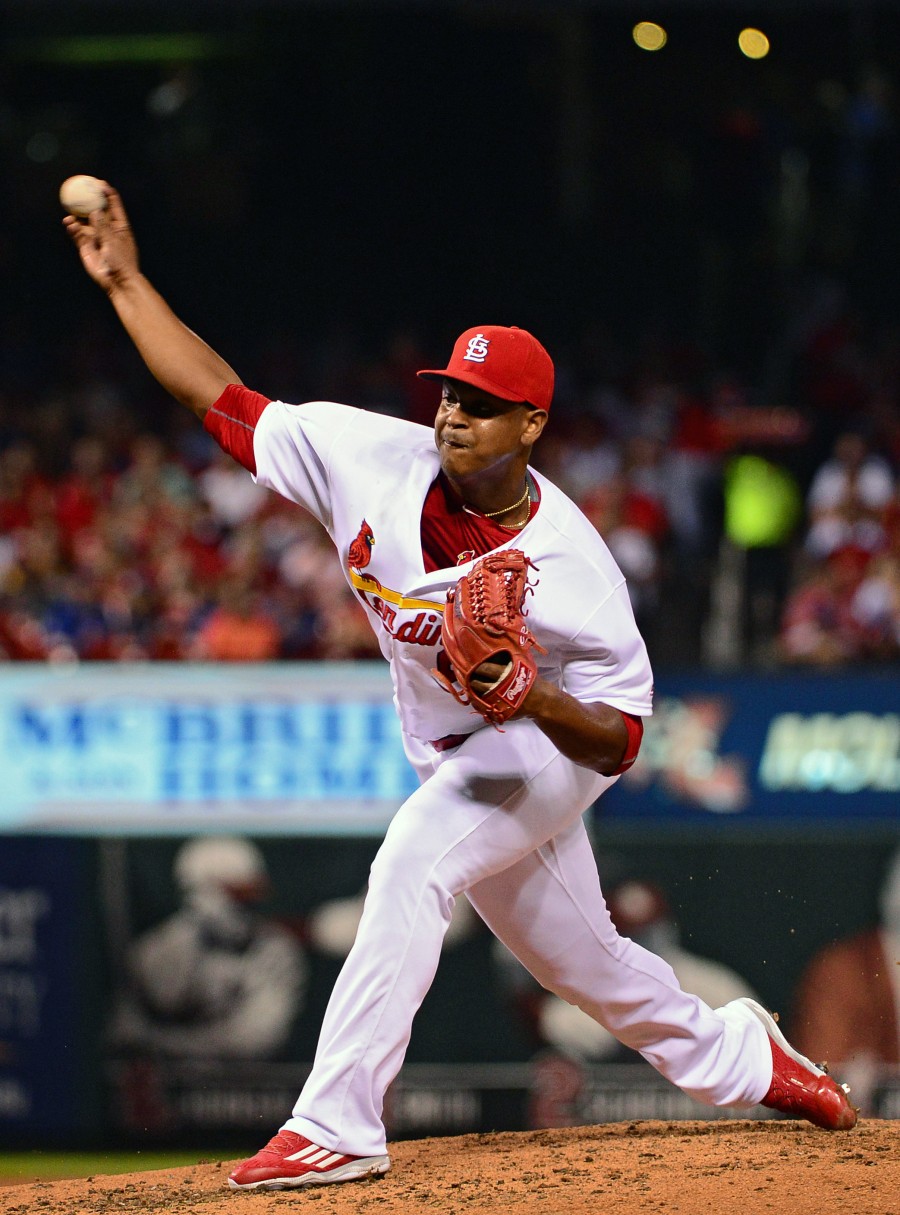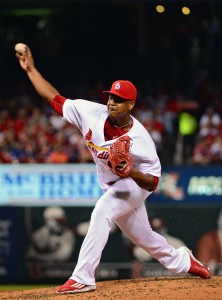 With the news, it's clear that the 22-year-old Reyes will miss all of the 2017 season. He'll likely aim to return to action early in the 2018 campaign, assuming that his rehabilitation program proceeds smoothly. It's a long road, and not without it's risks, but many other pitchers have successfully found their way back.
For the organization, losing Reyes will tell in the short and the long term, even if he is able to return to full strength. He likely would have been an important contributor to the 2017 club as it attempts the tall task of dethroning the rival Cubs. And the club will lose not only the chance to further develop the prized righty but also a year or more of his service time (which will run while he's on the DL).
Reyes was seen as one of the game's top prospects entering the 2016 season, though his timeline was impacted somewhat due to the fact that he opened the year on the restricted list due to a suspension for marijuana use. Still, he earned his way up to the majors in time for a 46-inning debut, and only raised his profile along the way.
While it was obviously a short sample, Reyes followed through on the hype by allowing just eight earned runs (good for a 1.57 ERA) on only 33 base hits. He also racked up a strong 10.2 K/9 against a suboptimal 4.5 BB/9, showing both his upside and need for further refinements.
Just as importantly, the youthful hurler exhibited the electric stuff that put him on the map. He averaged over 96 mph with both his four-seam and two-seam fastballs, which he went to with over 60% of his deliveries to the plate while also working in a change and curve. Unfortunately, that propensity for the hard stuff, combined with his young age and prior UCL damage, meant that Reyes carried several of the TJ risk factors identified by the statistical study of MLBTR contributor Bradley Woodrum.
With Reyes out, the Cards will not only lose a fair bit of upside from the staff — even if he wasn't a regular in the rotation, he might've dominated from the pen — but will open camp with less depth than had been hoped. The ability of Michael Wacha and Lance Lynn to bounce back from their own health issues will now be all the more important, and the club will need to hope that 40-man prospects Luke Weaver, John Gant, and Mike Mayers can continue to make strides. Southpaw Marco Gonzales could enter the picture, too, if he's able to make it all the way back from his own TJ procedure, and Goold notes that former closer Trevor Rosenthal will have a chance to show this spring that he can transition to a starting role.
Photo courtesy of USA Today Sports Images.