FEBRUARY 15: Wood's signing is official, with K.C. also announcing that the pact includes a mutual option for the 2019 season. He'll earn $4MM in 2017 and $6.5MM in 2018, Heyman tweets. There's a $1.5MM buyout on the option, which can be exercised at $8MM. Wood can also earn $1MM in incentives (either as a starter or as a reliever) in each year of the deal.
FEBRUARY 13, 5:07pm: Wood will receive a $12MM guarantee, per Heyman (via Twitter).
4:12pm: The Royals have agreed to a deal with free-agent lefty Travis Wood, according to ESPN.com's Jerry Crasnick (Twitter links). The Frontline client will receive a two-year guarantee, per Jon Heyman of Fan Rag (Twitter link). Financial terms remain unreported.
[RELATED: Updated Royals Depth Chart]
Wood, 30, is expected to receive a chance to compete for a rotation job in Kansas City, though it seems he won't be guaranteed a particular role entering camp. The organization recently signed righty Jason Hammel to take the spot that opened with the tragic death of Yordano Ventura. The staff already included Danny Duffy, Ian Kennedy, and Jason Vargas, and the Royals added Nate Karns to the mix earlier in the winter. Presumably, Wood and Karns will battle for the final rotation slot with veteran Chris Young, with the others heading to the bullpen. (In Karns's case, he could also open at Triple-A.)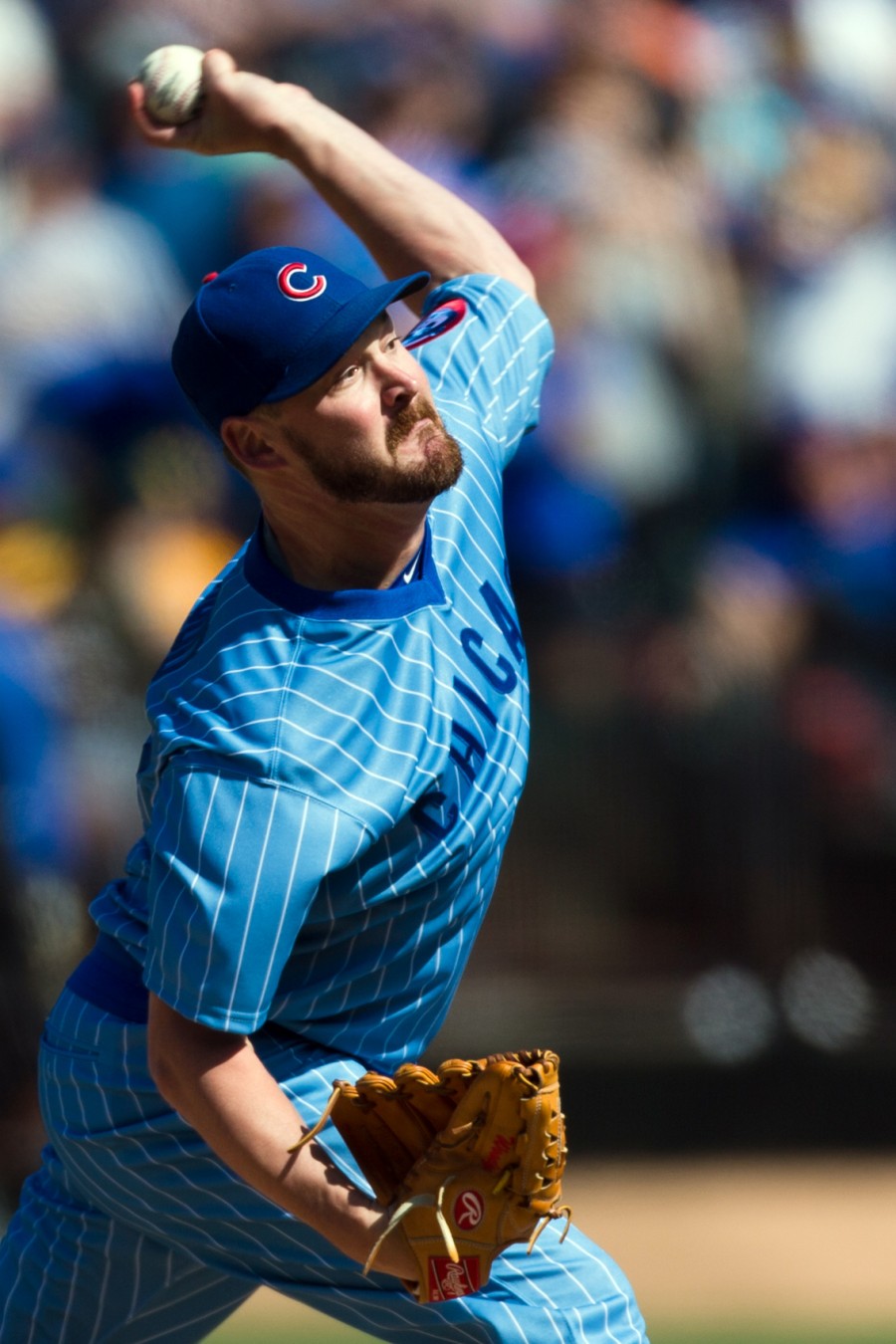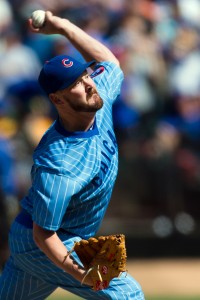 With this latest move, Royals GM Dayton Moore has perhaps largely completed an interesting offseason in which he sought to balance salary limitations, a large slate of core players on the brink of free agency, and the unimaginable loss of Ventura. Moore and his staff engineered deals that shipped out quality, short-term assets (Wade Davis and Jarrod Dyson) in exchange for controllable MLB players who come with upside but aren't yet fully established (Jorge Soler and Karns). With the unexpected need to move on Hammel, the club has already driven its payroll right up to its record-setting 2016 level, and the signing of Wood will seemingly push it past that previous high-water mark.
Though he waited quite a while to sign, Wood drew strong interest throughout the winter. Clubs were seemingly intrigued by his ability to provide quality innings out of the pen or return to the rotation. Last year, he ran up a 2.95 ERA in his 61 frames for the Cubs — an exact match for his earned run average when working out of the pen in the prior year, when he made the transition after scuffling early as a starter. Of course, the real advance that Wood showed in 2015 was a leap in his swinging-strike (9.8%) and strikeout (10.6 K/9) rates. Both were easily career highs, but Wood fell back to typical numbers in his most recent season (6.5%; 6.9 K/9).
There's little question that Wood was fortunate last year in the batted ball department, too, as opposing batters reached base on just .215 of the balls they put in play. And he still coughed up a few too many walks (3.5 BB/9) while generating a pedestrian groundball rate (37.4%). But there were some positives beyond the bottom-line results. In particular, as MLBTR's Connor Byrne has noted, Wood exceeded his typically strong performance in generating infield pop-ups, posting one of the game's best rates (17.8%). He also averaged just over 90 mph with his fastball, which is an unremarkable number in its own right but matched a career high for the soft-tossing southpaw. And Wood continued to baffle opposing lefties, who have compiled a paltry .206/.276/.316 slash against him over 949 total plate appearances.
Wood's history as a starter likely contributed just as much to his value on the market. To be sure, it has been some time since he turned in a fully productive season out of the rotation, and his excellent 2013 season (exactly 200 innings of 3.11 ERA ball) looks more like an aberration than any kind of reasonable expectation going forward. But Wood has demonstrated an ability to churn out useful innings from the rotation, and seems to be a good bet to continue his strong health record over the two years of his new contract.
Photo courtesy of USA Today Sports Images.