FEBRUARY 16: The mutual option is valued at $5MM, SB Nation's Chris Cotillo tweets. Lind can also earn up to $1.125M in incentives, Jon Heyman of Fan Rag adds on Twitter. That includes $150K if he plays in 80 games, $200K each upon reaching 90 and 100 games; $250K for hitting 110 and then 120 appearances; and another $200K if he logs his 130th contest.
FEBRUARY 13: The Nationals have struck a one-year deal with first baseman Adam Lind that includes a mutual option for a second season, the team announced on Wednesday, confirming previous reports.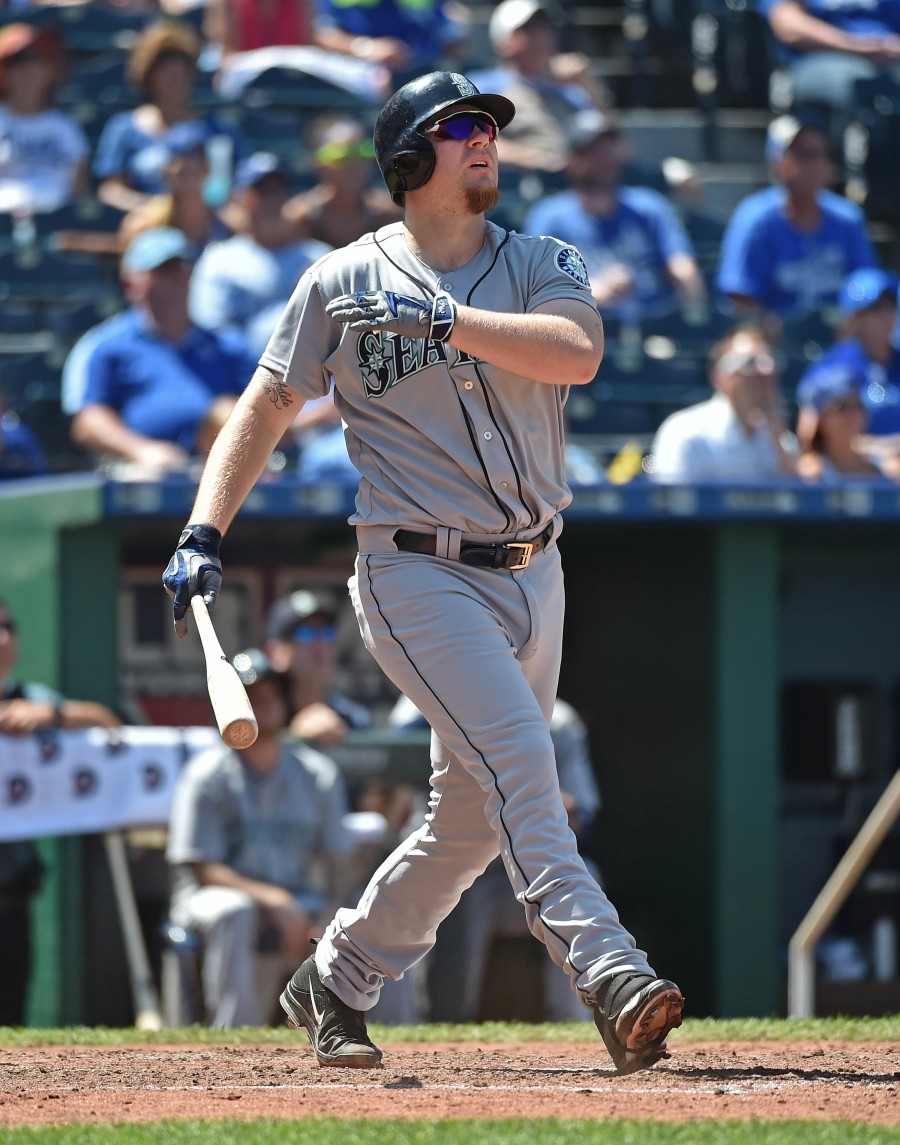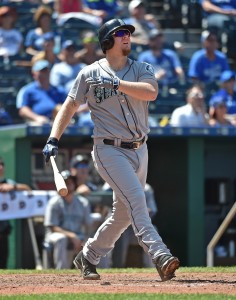 Lind, a client of ISE Baseball, will reportedly be guaranteed $1.5MM. That comes in the form of a $1MM salary for the 2017 season and a $500K buyout on the 2018 option.
Entering the winter, Washington faced questions regarding the composition of its bench, and the quality of the reserve unit has remained in question as the offseason draws to a close. Lind himself is hardly a sure thing after a down season, though he surely wouldn't otherwise have been available at such an affordable rate. As Chelsea Janes of the Washington Post notes (on Twitter), the organization's trio of bench additions — Lind, Stephen Drew, and Chris Heisey (the latter two re-signed) — will cost just a shade more than what would have been owed to the traded-away Danny Espinosa, who no longer had a path to regular at-bats in D.C.
Lind still showed plenty of pop last year with the Mariners, driving twenty home runs in 430 plate appearances and posting a .192 isolated slugging mark. But the 33-year-old slashed just .239/.286/.431 as he swung more often and made less contact than he had in recent years. Lind's 6.0% walk rate was his lowest since 2011, and his 20.7% strikeout mark was his worst since 2010. There was likely some misfortune in his .259 batting average on balls in play, though Lind also made more soft contact (19.7%) than ever before.
Clearly, the Nats will be hoping for a bounceback, though the club isn't staking much on the possibility. If things break right, Lind could well represent a bargain. Over the three preceding campaigns, he slashed a robust .291/.364/.478 while contributing 49 long balls over 1,411 plate appearances. Even at his best, there are limitations. Lind is dreadful historically against left-handed pitching, though he has tuned up opposing righties with a lifetime .287/.347/.502 batting line.
That platoon split likely won't trouble the Nationals, who will surely plan to utilize Lind as a late-inning bench bat and complement to right-handed-hitting first baseman Ryan Zimmerman. He'll also function as an emergency plan if Zimmerman's frequent injury issues arise. It seems that Lind will more or less step into the role that Clint Robinson has occupied over the past two seasons. Robinson struggled quite a bit in 2017, slashing just .235/.305/.332 in part-time play, and seems likely to lose his roster spot at some point (if not when this signing is announced) as he's out of options.
While Washington likely would have preferred to sign a lefty bat that was also a viable option in the outfield, it seems the organization wasn't quite willing to spend what was needed to do so. The club reportedly checked in on Brandon Moss before he landed with the Royals, though he signed for $12MM over two years. Lind does have some experience on the grass, but it's been six full seasons since he roamed left field with the Blue Jays, and he never graded out as a quality defender there. Now 33 years of age, Lind seems like a stretch to spell the right-handed-hitting Jayson Werth in left for any significant amount of time, though he could theoretically draw an occasional start in place of Werth against right-handed pitching or in the event of an injury.
The Nats figure to have alternative alignments available when they elect to rest Zimmerman and/or Werth. Michael Taylor and Brian Goodwin will both compete for reserve outfield roles, and either could bump Adam Eaton to left field on occasion. Likewise, the righty hitting Heisey could give Werth some off days. But if the Nats really want to load up on power, left-handed bats, they'll also at least have the option of fielding Lind in the corner, playing Drew at second, and bumping Daniel Murphy to first in place of Zimmerman.
Jim Bowden of ESPN and MLB Network Radio on SiriusXM first reported a deal was close (via Twitter). FanRag's Jon Heyman tweeted that a deal was in place, pending a physical. FOX's Ken Rosenthal tweeted the years, while Chelsea Janes of the Washington Post reported the money and option-year detail (Twitter links).
Photo courtesy of USA Today Sports Images.