12:11pm: Barreto was not in the initial lineup, with Adam Rosales penciled in at short and Lowrie at second. But he's now taking the latter's place, with the club announcing that Lowrie "has been scratched."
It's just a slight knee sprain for the veteran, skipper Bob Melvin tells reporters including Susan Slusser of the San Francisco Chronicle (via Twitter). So, it seems there's no reason to read anything into the move at the moment, though presumably Lowrie could be dealt at any point before the trade deadline.
9:36am: The Athletics are set to call up top infield prospect Franklin Barreto, according to a club announcement. He'll take the roster spot opened by the team's placement of Chad Pinder on the 10-day DL for a left hamstring strain.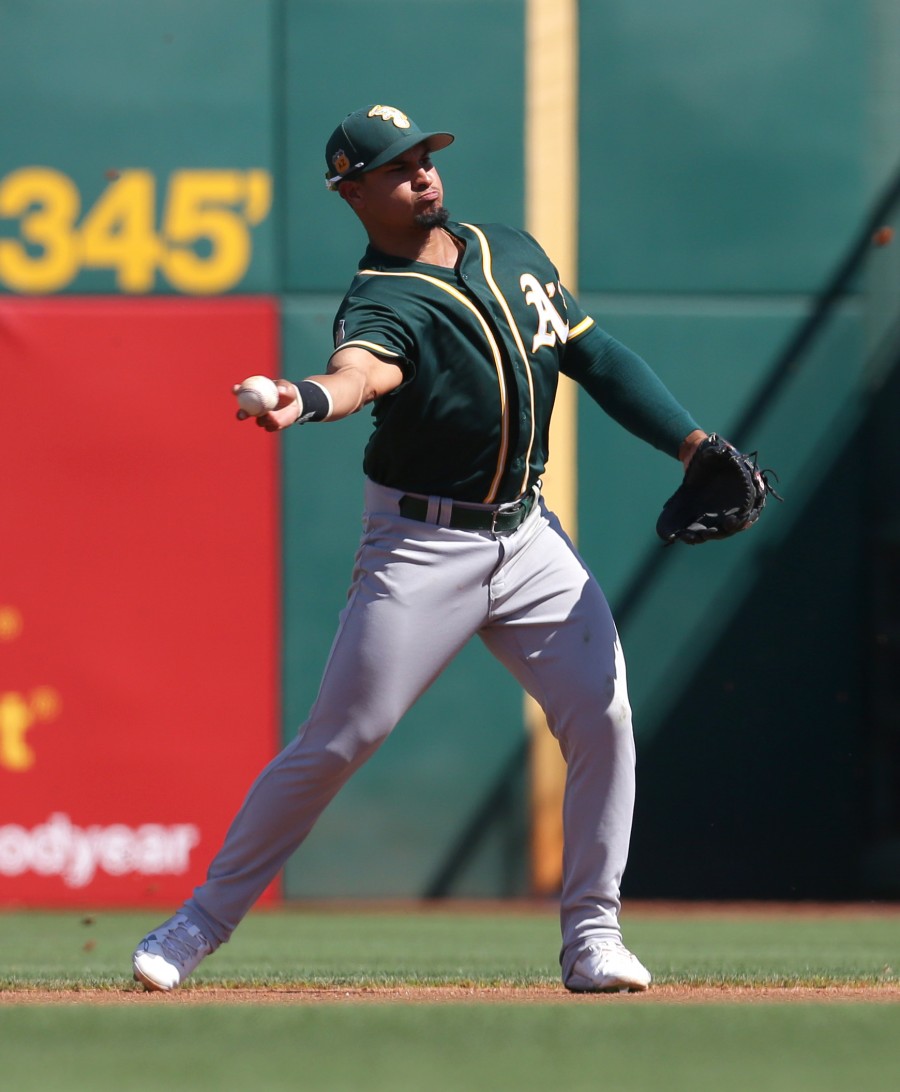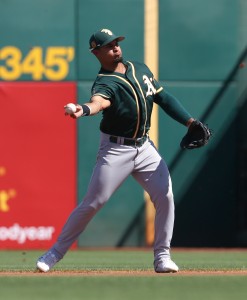 Barreto, just 21 years of age, is a key piece of the A's past and future. He came to Oakand as the prospect centerpiece of the shocking deal that sent superstar third baseman Josh Donaldson to the Blue Jays back in November of 2014. Even assuming Barreto can stay on the MLB roster from this point forward, he would not be in line to achieve Super Two status; instead, he'd project to achieve arbitration eligibility after the 2020 season while reaching free agency in the fall of 2023.
Since landing with his new organization, Barreto has steadily climbed the ladder and developed into a consensus top-50 prospect leaguewide. He struggled a bit last year in his first attempt at the upper minors and in a stint in the Arizona Fall League, and hasn't exactly dominated this year at Triple-A. Given his age, though, the A's still obviously see room for growth — and clearly believe he's ready now to handle duties at the game's highest level.
Over his 309 plate appearances this year at Nashville, Barreto owns a .281/.326/.428 batting line. He has knocked eight long balls and stolen four bags, though he has also been cut down on five attempted steals and has a history of being caught on the bases.
Barreto is known as a solid defender at short, but may ultimately line up at second base or even center field in the long run. With Pinder joining the rehabbing Marcus Semien on the DL, though, it seems reasonable to anticipate that Barreto will line up at his natural shortstop position in his first taste of the majors. He could move over to second, though, once Semien returns.
This move comes as part of a wave of others for the struggling A's, who own the worst record in the American League. Oakland is in the midst of a transition that has already seen several promotions along with the departures of veterans Trevor Plouffe and Stephen Vogt. Odds are that veteran Jed Lowrie will follow them out of town — though he'll likely be dealt rather than designated for assignment — leaving second base open for Barreto.
Photo courtesy of USA Today Sports Images.