5:49pm: Jay's incentives kick in with a $100K bonus for reaching 250 plate appearances, tweets Jon Heyman of FanRag Sports. From there, he'll receive an additional $100K bonus for every 25 PAs up through 600. Jay hasn't reached 600 PAs in a season since 2013, so it's perhaps unlikely that he'll earn the full $1.5MM of incentives, but he should be able to unlock a decent share of his bonuses if he remains healthy
2:33pm: The Royals have signed outfielder Jon Jay to a one-year deal, per a club announcement. It's a $3MM guarantee with as much as $1.5MM in incentives, per Rustin Dodd of The Athletic (via Twitter).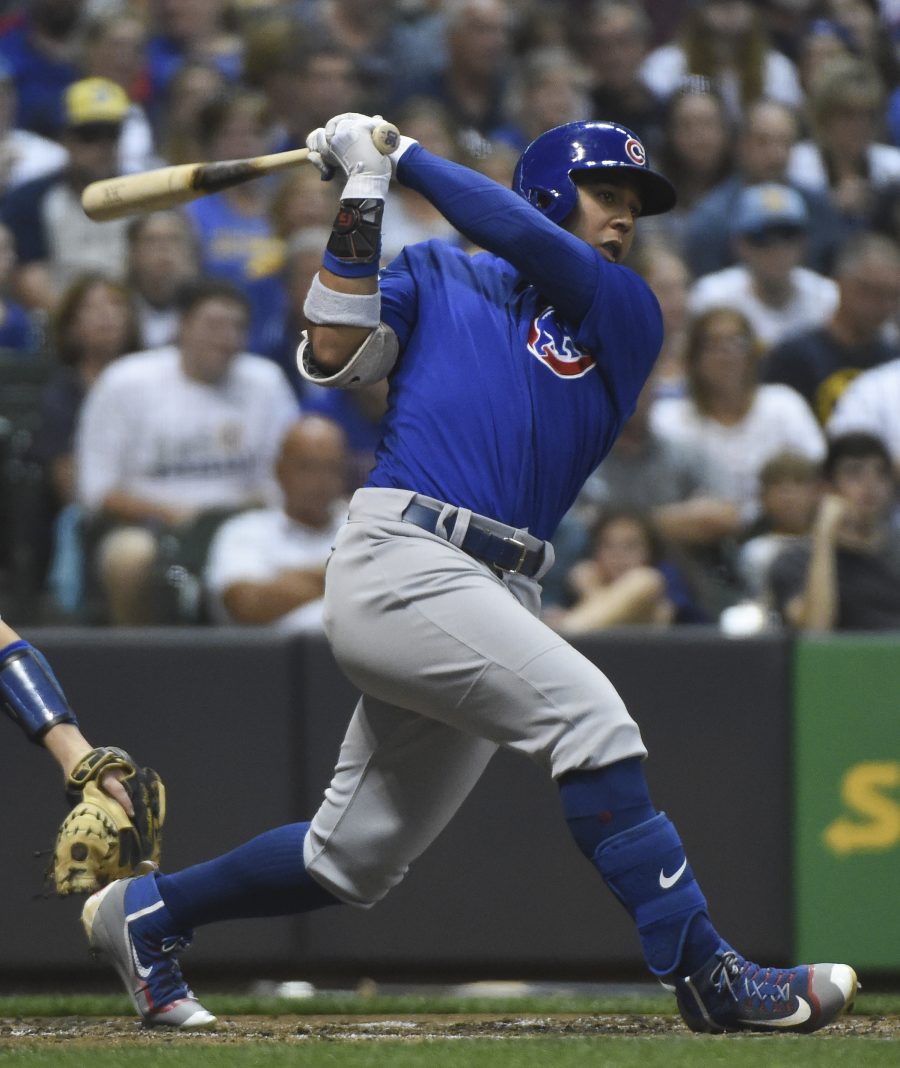 The bonuses are based upon plate appearances and can begin to be earned at Jay's 250th trip to the dish, per MLB.com's Mark Feinsand (via Twitter), who adds that the CAA Sports client is expected to be given a shot at an everyday job. In a corresponding move, the team placed recently acquired righty Jesse Hahn on the 60-day DL due to a sprained ulnar collateral ligament in his right elbow.
[RELATED: Updated Royals Depth Chart]
In an offseason of change, the Kansas City organization has now acted to fill the shoes left by departing stars Eric Hosmer and Lorenzo Cain. The former will turn his job over to Lucas Duda. And the latter will now be replaced, at least in part, by Jay.
It seems the Royals have made another interesting value play here. After landing Duda for just a single-season, $3.5MM commitment, the club has added another quality veteran player without constricting future financial flexibility.
Of course, the club won't get quite the anticipated productivity that walked away in the form of Hosmer and Cain, as is reflected in the purchase prices. The departing stars, each of whom profile as first-division regulars, commanded a total combined guarantee of $224MM — not a minimal premium over the $6.5MM total that Kansas City has promised to Duda and Jay.
It's far from clear that these moves will spur a winning product in 2018, but it's certainly fascinating to see the Royals making such investments when the organization could instead have embarked upon a more dramatic rebuilding effort. The ensuing signings put something of a different spin on the earlier salary-cutting trades that allowed the club to move some of the obligations owed to Brandon Moss and Joakim Soria.
Jay, who'll soon turn 33, is fresh off of another solid season. He has not been as productive of late as he was earlier in his career with the Cardinals, but gave the Cubs 433 plate appearances of .296/.374/.375 hitting in 2017. A quality baserunner who is at least a near-average center fielder, Jay would optimally function as a fourth outfielder at this stage of his career.
Even if he's a bit extended as a regular, Jay seems a good bet to perform up to and beyond his new salary. He has traditionally carried minimal platoon splits, so the left-handed hitter ought to be a flexible asset for the Royals to utilize. With plenty of uncertainty in the remaining mix of outfielders, among other areas of the roster, the signing will help stabilize the unit.
As for Hahn, the injury is the latest in a long line of health troubles for the 28-year-old righty. Acquired from the A's alongside prospect Heath Fillmyer in exchange for reliever Ryan Buchter and Brandon Moss (who was included more for financial purposes), Hahn entered camp with the hope of vying for a rotation spot or, at least, a bullpen gig with his new organization.
The former sixth-round pick (Rays, 2010) displayed plenty of promise with a 3.23 ERA, 7.1 K/9 and 3.0 BB/9 through his first 170 MLB innings between the Padres and the A's. However, injuries have hit him hard since that time, and Hahn has struggled to a 5.59 ERA in 116 innings over the past two seasons while battling triceps and forearm injuries. He's out of minor league options but will be able to work a minor league rehab assignment to get up to speed later this season if he is deemed healthy enough to take the ball once again.
Photo courtesy of USA Today Sports Images.