March 19: The Tigers have officially announced the deal with a press release. Pineda may be delayed in joining the club, however, as he works to solve issues relating to his visa, per Chris McCosky (via Twitter). Whether or not he'll be ready to start the reason remains up in the air.
That matters for Pineda, whose contract includes a number of innings bonuses, per Evan Petzold of the Detroit Free Press (via Twitter). Pineda will receive $375K for hitting each of the 50, 75, 100, and 125 inning benchmarks, and he would receive an additional $500K for tossing 150 and 175 innings. In total, that amounts to an extra $2.5MM that he could add to the $5.5MM base sum.
March 18: The Tigers have fortified the back of their rotation, reportedly agreeing to terms with Michael Pineda on a one-year, $5.5MM guarantee. The deal, which is pending a physical, also contains another $2.5MM in possible incentives. Pineda is a client of ISE Baseball.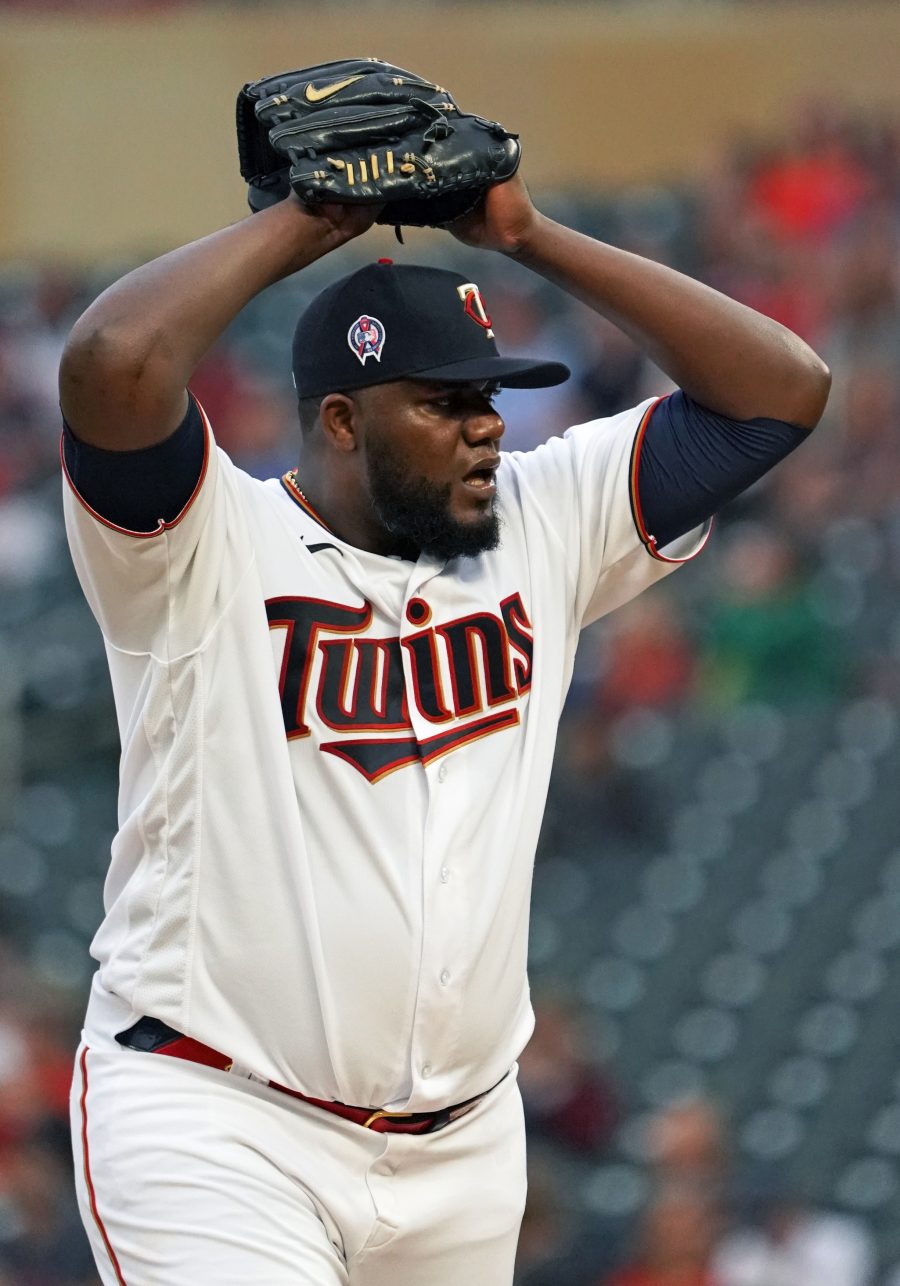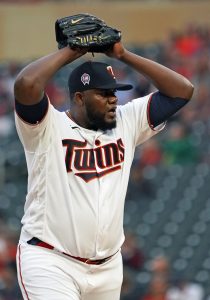 Detroit has ben searching for additional rotation help in recent days. General manager Al Avila acknowledged they made an unsuccessful run at Zack Greinke before he signed with the division-rival Royals. The Tigers were linked to Frankie Montas and Sean Manaea, both of whom the A's have made available via trade. Avila implied yesterday that the Detroit front office might not meet the A's ask on those two starters, though, and it seems they've instead pivoted to Pineda.
Tigers fans have seen plenty of the big right-hander over the past few years. Pineda has spent the last three seasons with the Twins, generally offering capable if not overwhelming production. He worked 282 cumulative innings with Minnesota, pitching to a 3.80 ERA while holding opponents to a .257/.296/.428 slash line. Pineda's 21.6% strikeout rate in that time was a bit below the league mark, but he only walked 4.8% of batters faced and generally did well to keep the ball in the park.
Pineda's availability was a bit spotty during his Twins tenure. He had four injured list stints between 2019 and 2021, although none of those stays on the shelf lasted more than a month. He also missed some time late in 2019 and early in 2020 serving a suspension after testing positive for a banned substance. When able to take the mound, Pineda generally performed alright. Last season, he tossed 109 1/3 frames in 22 appearances (21 starts), pitching to a 3.62 ERA.
That came with a career-worst 19.2% strikeout percentage, though. Pineda also averaged a personal-low 90.9 MPH on his fastball and had the lowest swinging strike rate (10.5%) of his eight-year big league career. That seemingly contributed to a lack of leaguewide interest at last summer's trade deadline, as the Twins held onto Pineda all year despite moving a few players in July amidst a disappointing season.
Pineda's stock isn't as high as it had been earlier in his career, but it's still a plenty sensible dice roll for the Tigers. Detroit has a top four of Eduardo Rodriguez, Casey Mize, Tarik Skubal and Matt Manning, but the final rotation spot remained up in the air. Swingman Tyler Alexander and non-roster invitees Chase Anderson and Wily Peralta seemed the likeliest candidates for the #5 spot heading into today. Pineda's signing will presumably push Alexander back into a multi-inning relief role, with Anderson and Peralta competing for depth spots. It'll also help Detroit brass keep the innings totals of their younger arms in check.
Avila said yesterday the Tigers were prepared to make an offer to Greinke comparable to the $13MM guarantee he received from the Royals. It doesn't come as much surprise they had enough in the coffers to put less than half that on the table for Pineda. Detroit's projected player payroll is up to around $129MM, according to Jason Martinez of Roster Resource. That's well above where they've been in recent seasons as they've been firmly amidst a rebuild, but it's nowhere near the franchise-record levels of years past (or the luxury tax thresholds). How far owner Chris Ilitch is willing to push isn't clear, but it stands to reason there may still be some room for the front office to explore further additions.
Evan Petzold of the Detroit Free-Press first reported the Tigers were in agreement with Pineda on a one-year deal. Jon Heyman of the MLB Network was first to report the financial terms.
Image courtesy of USA Today Sports.