The Cardinals have informed top prospect Oscar Taveras that he will be elevated to the big league club for the first time, reports Dionisio Soldevila of ESPNDeportes (Twitter links). Taveras, 21, has risen steadily through the organization's system since being signed as an international free agent in 2008.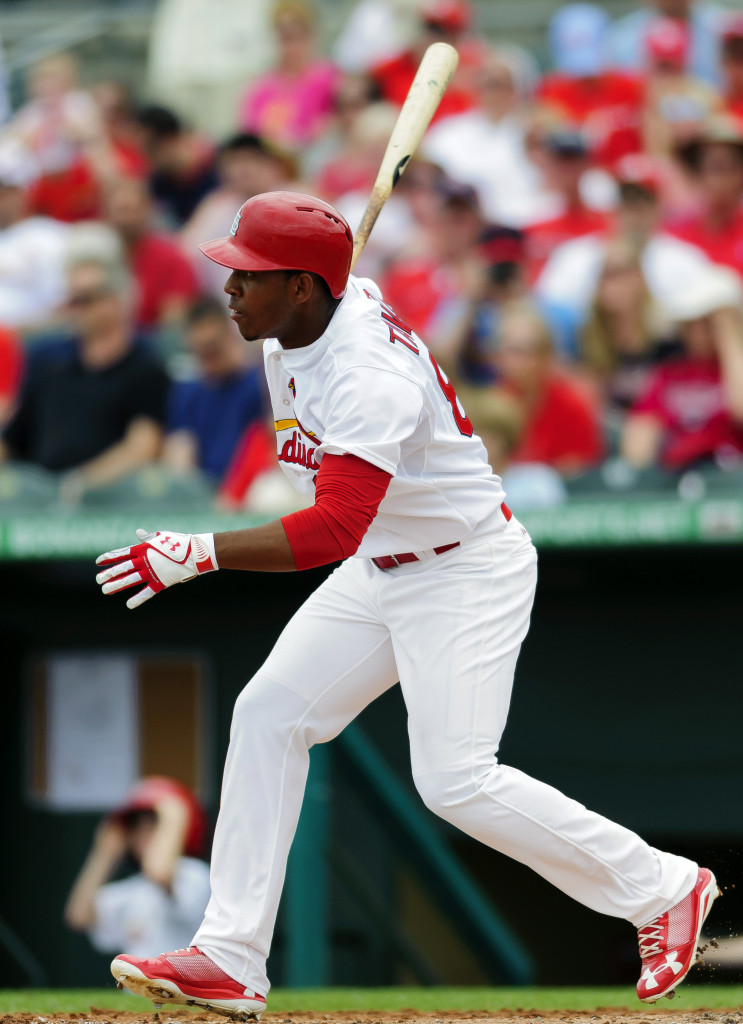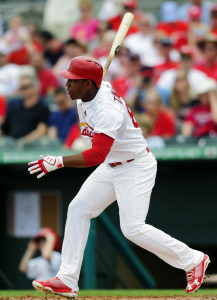 Taveras, who hits and throws from the left side, has been a consensus top-five prospect league-wide entering each of the last two seasons. Entering 2014, MLB.com has him in the second slot, Baseball America ranked him third, and ESPN.com's Keith Law placed him in the fifth slot to open the year, but just bumped him up to fourth. Regardless of precisely where he falls on that list, all agree that Taveras has impact talent who projects to hit for average and power at the MLB level.
Indeed, the minor league results have generally been there for the 6'2″ Dominican. Taveras entered 2013 after shredding the High-A and Double-A levels over consecutive seasons (at age 19 and 20, respectively). But he missed much of last season due to ankle issues, which slowed his start and may have delayed his ascension to the bigs. Nevertheless, through 395 Triple-A plate appearances over this year and last, he has posted a .316/.358/.495 triple-slash. While adding 12 home runs and six steals over that stretch, Taveras has struck out just 47 times (good for a strong 11.9% strikeout rate).
We just looked at the Cardinals' glut of outfielding options (courtesy of Bernie Miklasz). GM John Mozeliak made clear that he was not interested in burning service time for his prized prospect unless he was going to play regularly. If that is to be the case, the obvious question becomes where that playing time will come from. Though Taveras has spent much of his minor league career at center field, most evaluators agree that he is better suited for right field, where he brings a big arm to the table. Currently, St. Louis runs out two highly-paid veterans — Matt Holliday and Allen Craig — to its corner outfield spots.
One solution, of course, would be to open a spot for Taveras by shifting Craig to first, which is currently manned by Matt Adams. Indeed, Derrick Goold of the St. Louis Post-Dispatch tweets that Adams may be headed for a DL stint. If that proves to be the case, it could be that this promotion does not represent a plan to integrate Taveras into the lineup permanently.
On the other hand, of course, he clearly has the talent to play himself into a regular role. Having entered the year with no service time, Taveras could still pick up enough days on the MLB roster to position himself for Super Two status. Assuming that he is officially added to the active roster tomorrow, Taveras could accrue as many as 121 days of service in 2014. Over the last five seasons, the Super Two cutoff has never fallen below 2.122 days of service. Whether or not Taveras is able to earn a fourth year of arbitration, the Cardinals will control his rights through at least 2020.
Photo courtesy of USA Today Sports Photos.