TODAY, 7:48am: The precise financial terms are contingent upon performance bonuses and the Dodgers' decision on Utley's option, Jon Heyman of CBSSports.com tweets, but Philadelphia is expected to owe about $3.7MM of the remainder of Utley's deal.
YESTERDAY, 10:25pm: The Phillies announced that Sweeney will step directly onto the big league roster to fill Utley's roster spot.
9:47pm: Another franchise icon is out the door in Philadelphia, as the Phillies announced tonight that they have traded Chase Utley and cash considerations to the Dodgers in exchange for minor leaguers Darnell Sweeney and John Richy. L.A. will reportedly receive about $4MM, meaning the Phillies will save a bit less than $2MM.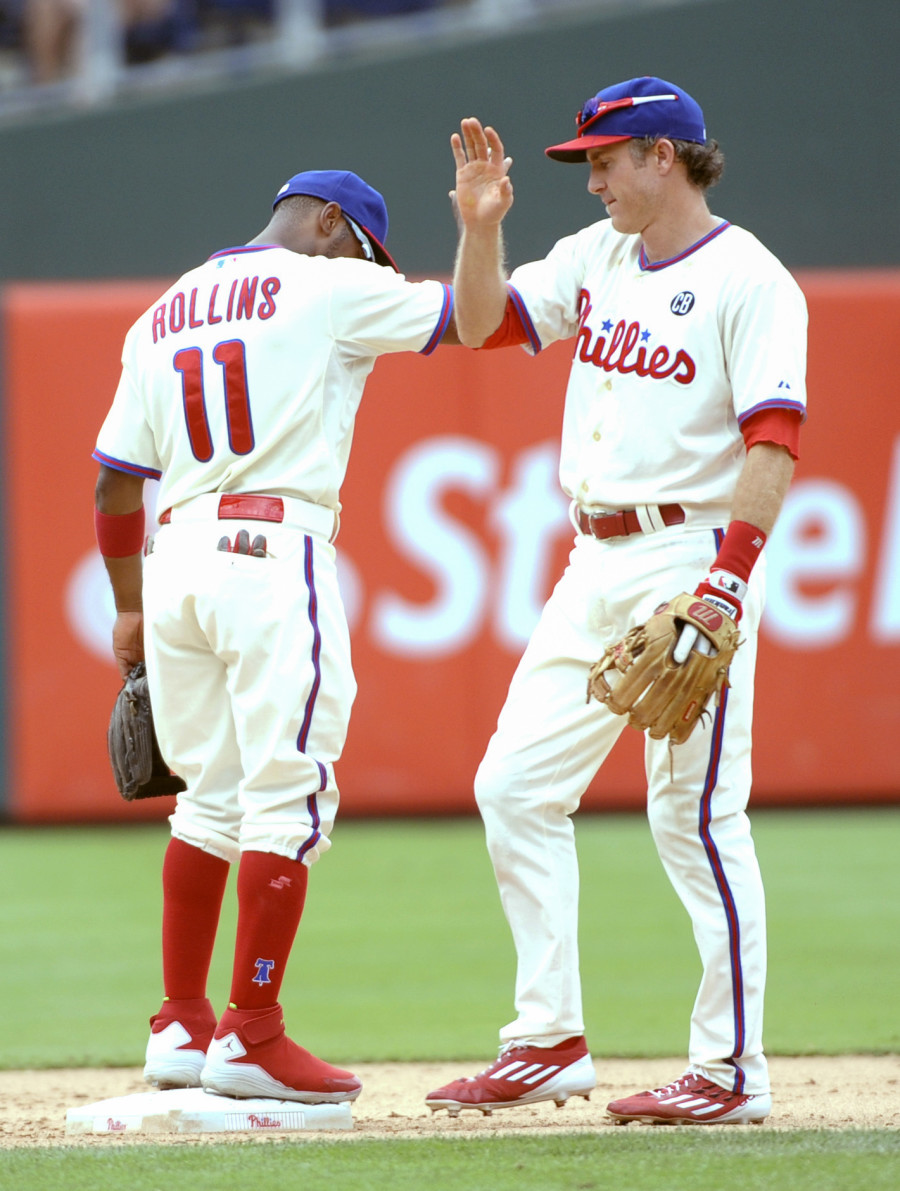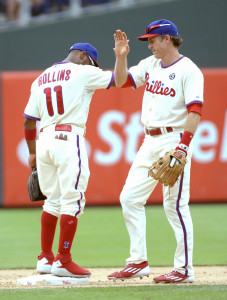 Reports earlier afternoon indicated that Utley was likely to either be dealt today or remain with the Phillies for the rest of the season. The veteran has drawn interest from multiple clubs in need of a veteran presence down the stretch. With full no-trade rights, Utley had the ability to dictate if he was traded and to where he was traded, and the Dodgers fit his preference of a Southern California team.
Utley, 36, has been one of the game's very best players of the last decade. Over his 6,617 career plate appearances, he has produced at a 124 wRC+ clip. With stellar defense also a key component of his value, Utley has racked up over 60 WAR in 13 seasons.
But that outstanding production slowed somewhat last year and fell off a cliff in 2015 as Utley dealt with nagging ankle issues. He ultimately hit the DL for a stretch as his performance continued to suffer. All told, Utley carries a career-worst .617 OPS on the season.
Things have been trending up, however, since Utley returned from the DL. He's slashed a robust .484/.485/.742 over 31 plate appearances in the month of August. That's a small sample, of course, but it does suggest he's healthy, and Utley obviously has an outstanding and lengthy track record of success.
For Los Angeles, of course, the interest in Utley is tied in large part to the club's loss of second baseman Howie Kendrick to a hamstring strain. The left-handed-hitting Utley will now rejoin long-time middle infield mate Jimmy Rollins, though presumably both will share time with Kike Hernandez down the stretch.
Hernandez, of course, could also see time in center as the Dodgers work to maximize the platoon advantage. Playing Hernandez in the outfield would likely mean exposing Utley to left-handed pitching. While the long-time All-Star has fared well historically against opposing southpaws, he's also shown much wider splits in the last several seasons.
Utley has a vesting option that would've triggered at $15MM were he to reach 500 plate appearances, but he's no longer a candidate to hit that mark. Instead, it will become a team option with a price tag of between $5MM and $11MM, depending upon precisely how many days he ends up tallying on the DL.
In Sweeney and Richy, the Phillies will receive the Dodgers' No. 13 and No. 29 prospects, respectively, per MLB.com. Sweeney has spent most of his time in center field this season but also has experience at both middle infield positions. He's hitting .271/.332/.409 with nine homers and 32 steals at the Triple-A level this season. Jim Callis and Jonathan Mayo over at MLB.com feel that he's a fringy option at shortstop but can play an adequate second base or center field. He lacks a standout tool but possesses more power than most middle infielders and has "solid" speed.
Richy, 23, was L.A.'s third-round pick in 2014. He has a four-pitch mix with a fastball that tops out at 94 mph. He's able to throw strikes and projects as a potential back-of-the-rotation starter, per MLB.com. Fangraphs Kiley McDaniel also wrote up both players in his preseason look at the Dodgers' farm system. Baseball America ranked Sweeney 16th among Dodgers farmhands and ranked Richy 24th prior to the season
MLB.com's Todd Zolecki first reported that the Dodgers were moving closer to a deal. Ken Rosenthal of FOX Sports tweeted that two minor leaguers would go to the Phillies, with about $4MM going to the Dodgers. Jon Heyman of CBSSports.com tweeted that the deal had been agreed to. Zolecki reported that Sweeney was in the deal (Twitter link). Rosenthal reported that Richy was the other minor leaguer (Twitter link).
Photo courtesy of USA Today Sports Images.