Barring a significant late-season collapse, Orioles lefty Wei-Yin Chen will enter free agency this winter with some of the market's best recent run prevention numbers. Of course, as we'll explore below, there's more to it than that.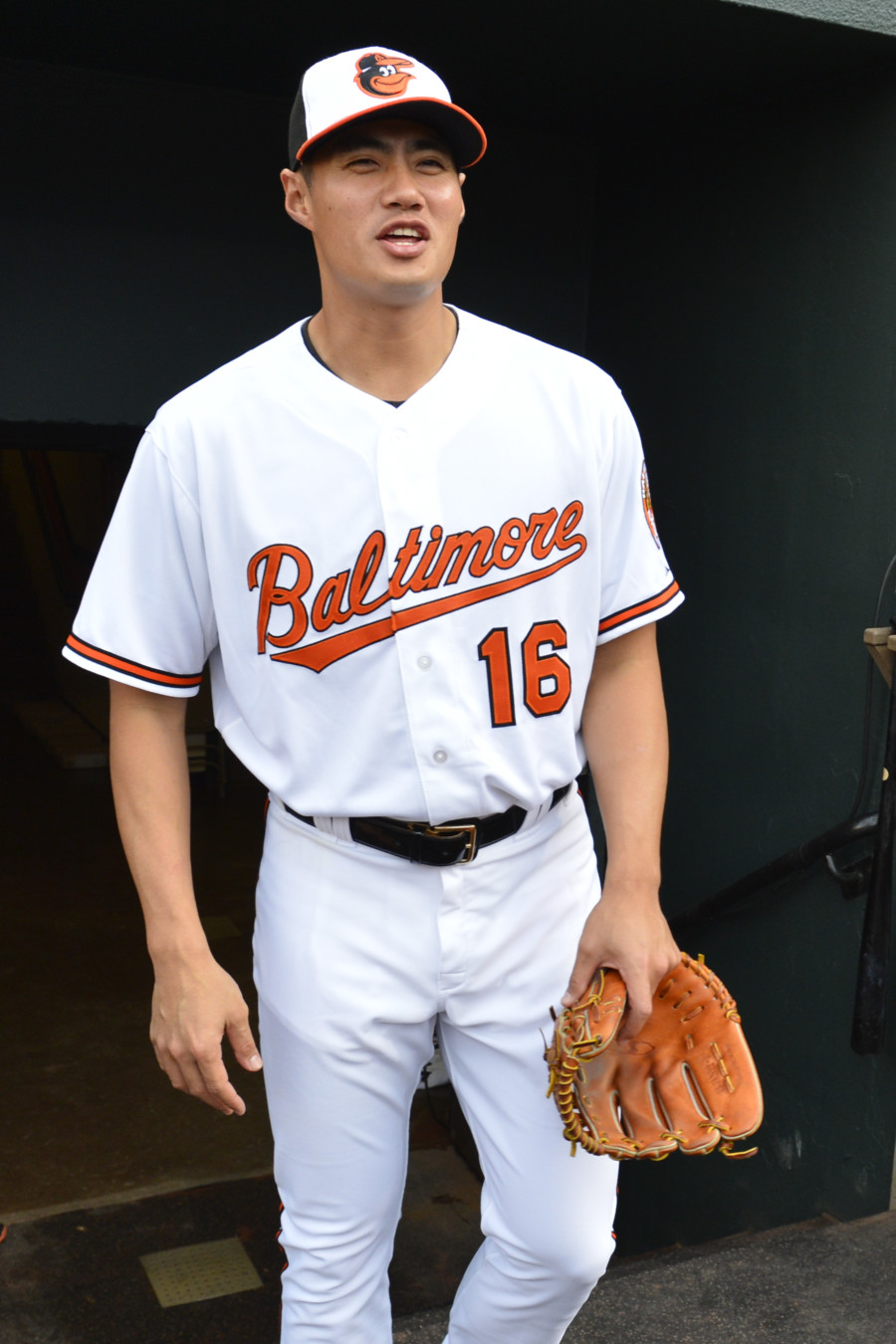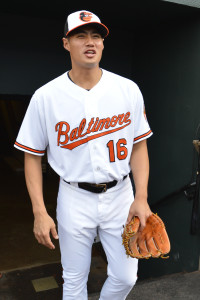 But bottom-line results do matter, especially as they continue to compile over more and more innings. And since the start of 2014, Chen has put up 315 2/3 frames of 3.45 ERA pitching.
Those figures put him in pretty solid company. The two most comparable pending free agents, perhaps, are Mike Leake and Yovani Gallardo. The three are probably more similar than you realize. It's at least somewhat notable that Chen has not had the benefit of facing opposing pitchers, as the other two have. And while he's a bit back in the innings department, much of that can be chalked up to the fact that he's simply made three less starts than have Leake and Gallardo.
Check out these numbers (since the start of last year):
Leake:       357 1/3 IP, 3.63 ERA, 6.5 K/9, 2.2 BB/9
Gallardo:    324 2/3 IP, 3.49 ERA, 6.5 K/9, 2.9 BB/9
Chen:         315 2/3 IP, 3.45 ERA, 6.9 K/9, 1.9 BB/9
Those strikeout-to-walk splits look even better when you consider that Chen easily paces the group with a 13.5% K%-BB%, the figure that some believe to be the best overall way to measure those two true pitching outcomes. True, Chen has outperformed his peripherals. But the same is all the more true of Gallardo. And depending upon which elixir you prefer, you might not see all that much daylight between Chen and Leake.
Leake:       3.90 FIP/3.57 xFIP/3.68 SIERA
Gallardo:    3.97 FIP/3.91 xFIP/4.08 SIERA
Chen:         4.12 FIP/3.84 xFIP/3.86 SIERA
In making comparisons, of course, it's important to considering everything. His earlier-career results weren't quite as good (4.04 ERA), though Chen jumped straight from Japan to the big leagues and has always at least been a solid starter. He is about seven months older than Gallardo, while Leake is significantly younger than both. But the southpaw only just turned thirty, so he's not exactly over the hill. And while he's never been a big velocity pitcher, Chen has held steady in the 91+ mph range on his heater for his entire career.
The point here is not to make fine distinctions, as much will come down to factors such as scouting reports, players' and teams' preferences, market timing, and the like. Qualifying offers could weigh in as well: Leake won't be eligible after being traded mid-year, while both the Rangers and Orioles have given indication that they intend to extend QOs to their eligible hurlers.
Ultimately, though, Chen is likely to earn quite a bit more money than we might have anticipated coming into the 2015 season. His surest path to a major guarantee may be to seek a lesser average annual value over a longer term, in the way that Jason Vargas (four years, $32MM) was able to do two years back. It may be time for an update on that deal in the AAV department, though, with the much older Bronson Arroyo recently landing two years and $23.5MM and Ricky Nolasco scoring $49MM over four campaigns.
Of course, age alone means that Chen won't best Leake. And then there's the matter of the qualifying offer. The impact of the QO could be tested as Chen faces a robust mid-tier pitching market that includes a number of different risk/reward profiles (take, for instance, pitchers like Mat Latos, Brett Anderson, and Scott Kazmir) and many hurlers that won't be weighed down by draft compensation.
Photo courtesy of USA Today Sports Images.