So … it's early. Then again, we're also already a sixth of the way through the season (for some teams, anyway). When it comes to assessing next year's free agent crop, teams won't have the luxury of watching a full season of repeat testing.
That being said, we're not going to fall into the trap of hyping up early performances. Even a 60-game test is only so significant. Teams will be weighing past track record along with determinations of present skill.
All of this creates a perfect storm for a player who could end up being the most interesting potential free agent: Nick Castellanos of the Reds. He only donned the uniform for regular season action for the first time a couple of weeks ago, but it's already time for the still-youthful slugger to ponder the future.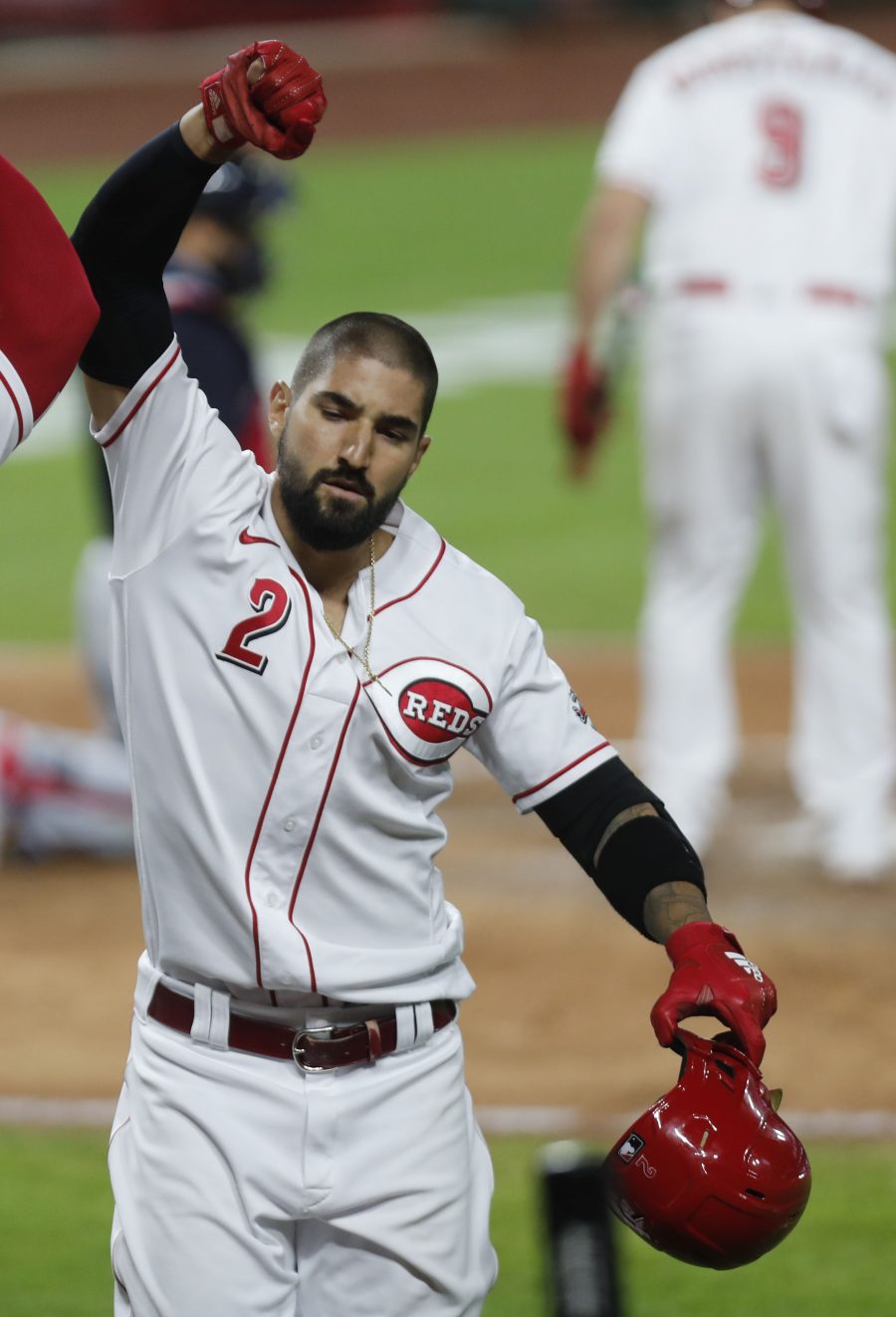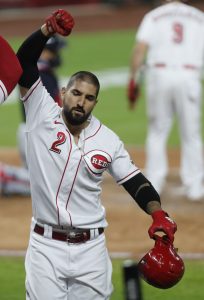 What's fascinating in this case is the combination of intriguing factors at play. Agent Scott Boras negotiated a pair of opt out opportunities into the Castellanos deal, allowing him to exit after 2020 or 2021. At 28 years of age, the outfielder still has a good bit of prime left to market.
On the other side is the swirling economic uncertainty. We know Mookie Betts still got a huge deal, but he could be a special case and he surely could've commanded more in "normal" times. It's anyone's guess how the season will play out, how 2021 will shape up, and how MLB owners will spend. Oh, and let's not forget the other looming threat: labor unrest.
You can be sure that Boras is aware of all of these things. He's always ready to go to battle. Castellanos is no shrinking violet either.
That's why it's so notable that Castellanos is mashing early on, with a league-leading five home runs and ridiculous .912 slugging percentage through ten games. He's leading baseball (minimum 20 plate appearances) with a 261 wRC+ and has left Statcast agog at the contact quality. Lest we forget, Castellanos also turned in a monster second half in 2019. It doesn't take a Boras-sized imagination to envision the narrative potential. If Castellanos ends up with huge numbers in a truncated 2020, Boras will be primed to argue that his client has been among the very best hitters in baseball over his past 162 games.
This could yet play out in so many different ways. Castellanos could fizzle, or just step back into his typically very productive levels of output. But you can see the potential for a unique bonanza even in spite of the broader uncertainty. The Reds might feel compelled to do what it takes to keep him around if he helps lead a magical season. The market will not feature Betts since he's locked in with the Dodgers. George Springer remains, but hasn't been knocking the socks off the ball early. It is fair to note that Marcell Ozuna has also been hot, right along with Castellanos, but there's room for multiple corner outfielders to earn.
The biggest remaining wild card? It may be in the collective bargaining. Beyond the potential for a breakdown in negotiations, the next agreement is sure to come with major modifications of incentives that will have to be parsed closely by Boras and other agents.
But that's not all. The designated hitter role could be absolutely critical to Castellanos's outlook in a hypothetical return trip to free agency. That's now in the game, but only for the unique 2020 season. Odds are it'll be negotiated into the next CBA as a permanent fixture. If that happens, it'd be quite the boon for market interest in Castellanos. Teams would surely feel much more comfortable investing knowing that they could not only limit his exposure to the outfield grass in the early stages of a deal — while improved, Castellanos is still generally lightly regarded with the glove — but shift him into primary DH duties whenever appropriate.
Photo courtesy of USA Today Sports Images.