5:01pm: Nathan's contract also contains a club option for the 2017 season that can convert to a mutual option based on his performance, reports MLB Network's Jon Heyman (links to Twitter). Heyman adds that Nathan can earn up to $2.4MM worth of incentives this season and as much as $4.6MM in 2017.
12:57pm: The Cubs have signed veteran reliever Joe Nathan to a major league deal, as the team announced and Gordon Wittenmyer of the Chicago Sun-Times first reported (via Twitter). Nathan will immediately go onto the 60-day DL, meaning he won't cost the club a 40-man spot.
Nathan, a client of Pro Agents, Inc., will earn a pro-rated portion of the league minimum salary for the time he spends in the Majors, per Joel Sherman of the New York Post (via Twitter). The deal also includes incentives that could boost its value, though details on that clause remain unknown.
A 15-year MLB veteran, the 41-year-old Nathan was effective as recently as 2013. But he fell off upon joining the Tigers via free agency and ultimately succumbed to Tommy John surgery early last year. He has reportedly been rehabbing on his own while waiting for an opportunity to arise.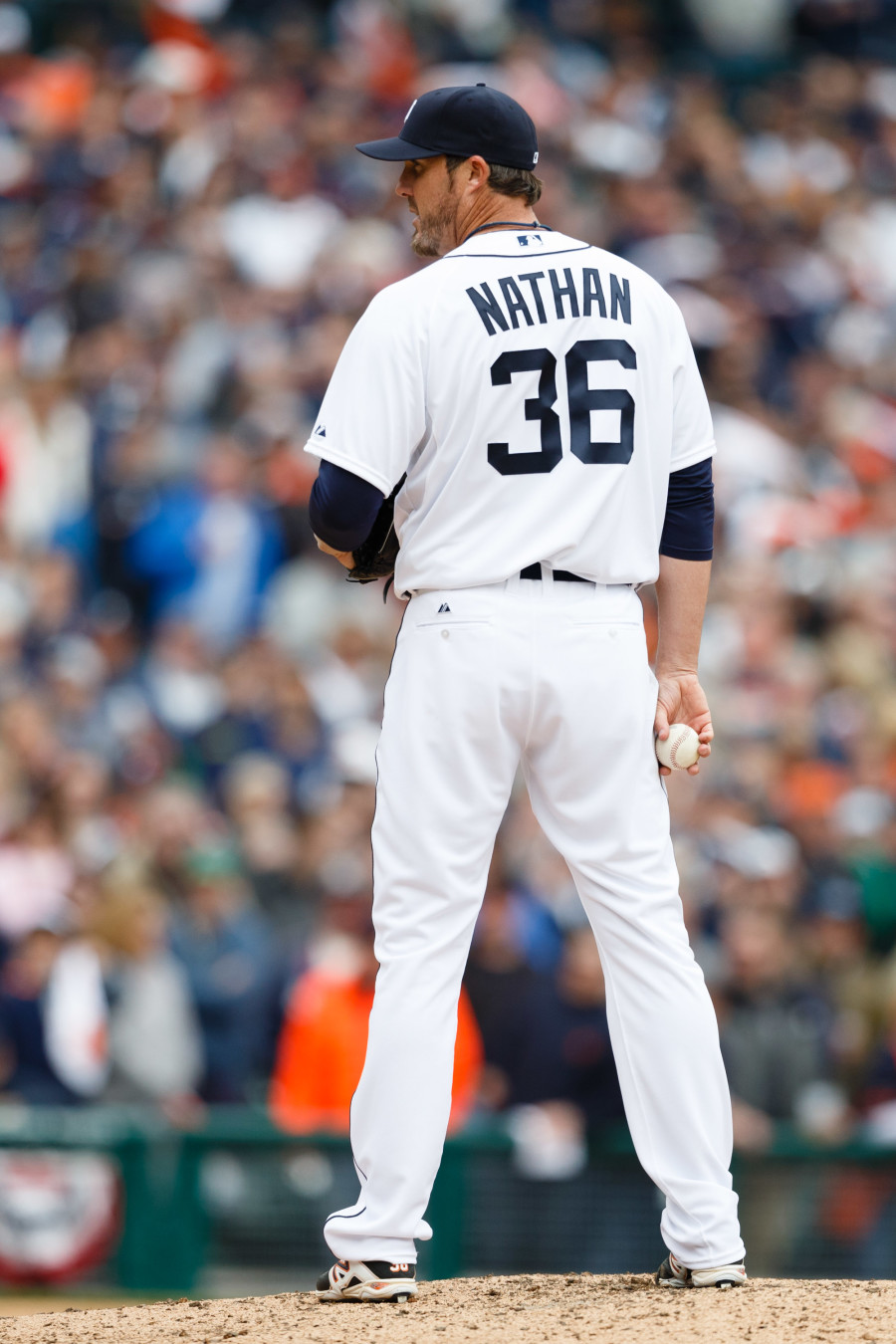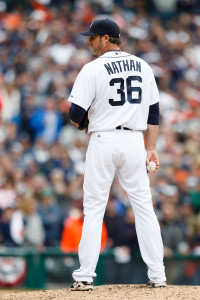 The hope is that Nathan can return to readiness at some point in the middle of 2016. Given the DL placement, it would appear that mid-July is the earliest possible date for a return to the majors, though Nathan could in theory undertake a rehab assignment prior to that point. Chicago likely won't feel much pressure to force him into action unless and until he's fully prepared, and there isn't much reason to believe that Nathan will factor in the late-inning mix.
On the other hand, there are a few underperforming members of the Chicago pen, so it's not difficult to see where opportunity could arise. And the Cubs have been willing to take shots on several former late-inning relievers in recent years, including Fernando Rodney, Rafael Soriano, and Jason Motte.
Now, the team will see what Nathan has left in the tank. He managed only one outing last year before being shut down, and posted a 4.81 ERA in his 58 frames the year prior. While ERA estimators viewed that as somewhat unlucky — SIERA valued him at a 3.88 mark — Nathan showed deterioration in both the strikeout (8.4 K/9) and walk (4.5 BB/9) departments.
But Nathan had run up a significant run of success leading up to that point, frequently posting double-digit strikeout rates and sub-2.00 ERAs. Returning to that level of performance obviously looks to be a stretch, given his age and injury history — which stretches back well before his most recent UCL replacement.
Nevertheless, it isn't wildly implausible to hope that he will be capable of providing some solid innings. Nathan sat at just over 91 mph with his average four-seam fastball in 2014, which was off a few ticks from his career rates, but he had succeeded with only a bit more velocity the year prior and largely maintained the speed on his two-seamer. And a look at his Brooks Baseball profile suggests that he was getting much the same movement as ever from his various offerings.
In any event, it's a small commitment for the Cubs to make, particularly since there's no need to tie up a roster spot for the time being. While technically a major league deal, Nathan does not appear to be in line for much of a payday unless he is able to make a useful contribution at the MLB level.
Photo courtesy of USA Today Sports Images.