Forty-nine weeks ago, Matt Wieters became the second player to ever accept a qualifying offer from his team (following Colby Rasmus, who accepted a day prior). The move came as somewhat of a surprise at the time, as despite a lackluster season that was slowed by injuries, Wieters was poised to hit the market as the top available catcher. The former No. 5 overall pick and agent Scott Boras elected to instead take a one-year, $15.8MM offer, however, which afforded Wieters with the chance to further reestablish his health. While he succeeded in that effort to some extent, the 2016 season came with mixed results overall.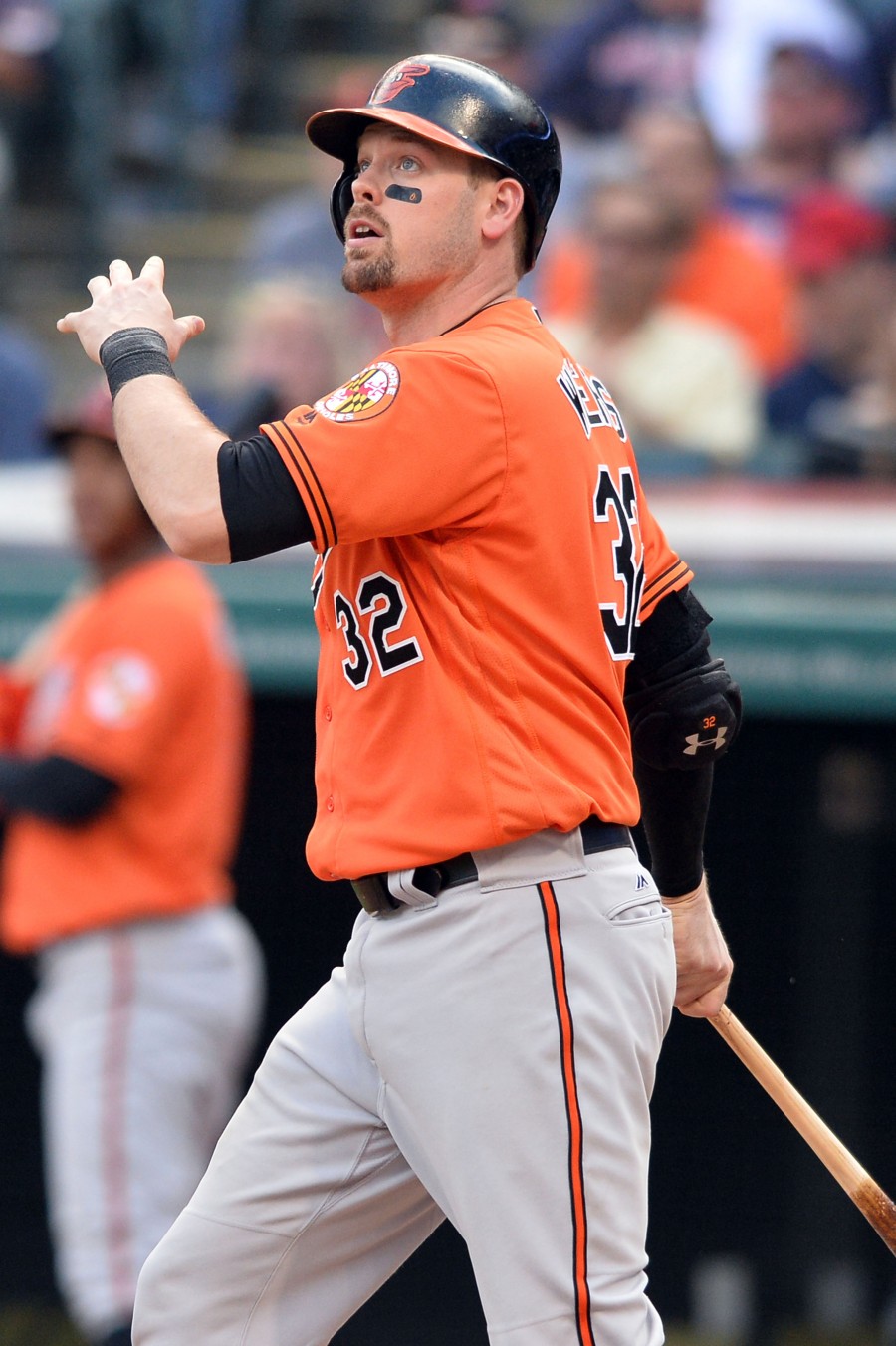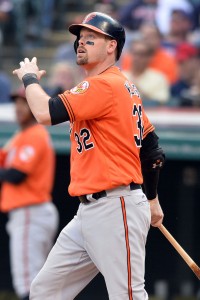 Wieters, 31 next May, tallied 464 plate appearances over the life of 124 games. While that's a low total relative to his most durable years, the Orioles shielded Wieters early in the season from playing on consecutive days and were cautious in building him to the point where he would even catch on three consecutive days. Wieters did just so for the first time this past season in June, and by September he'd built up to the point that he at one point drew starts behind the plate on six consecutive days. In that regard, Wieters was able to demonstrate that he's physically capable of handling a notable workload behind the plate — something he was unable to show in 2016 when he caught back-to-back games on just four occasions. Certainly that show of durability improves his free agent stock this winter.
On the other hand, Wieters' overall production at the plate deteriorated this season. He saw his average, on-base percentage and slugging percentage all decrease along with his walk rate, and while he improved his strikeout rate from 23.8 percent to 18.3 percent, Wieters also nearly doubled his infield-fly rate. After popping up just four times in 282 PAs last year, Wieters popped out 17 times in this year's 464 PAs — and those infield flies are every bit as detrimental as a strikeout, as they're effectively a wasted at-bat and a guaranteed out. Park-adjusted metrics OPS+ and wRC+ agreed last season that Wieters' bat was roughly league average (101 — or one percent above the league average), whereas this season he was markedly below the league average (88 wRC+, 87 OPS+ or 12 and 13 percent below average, respectively). He did belt 17 home runs, but he hit just 17 doubles and overall managed a pedestrian .243/.302/.409 batting line. That's about league average for a catcher, but as noted before, it's a far cry from average relative to the entire league.
On the defensive side of things, Wieters threw out 35 percent of opponents trying to steal against the Orioles' pitching staff while he was behind the plate — an encouraging outcome for a catcher that had Tommy John surgery in 2014 and dealt with elbow tendinitis last year — but he once again drew poor marks in the eyes of pitch framing metrics. Baseball Prospectus rated him as below average in that regard for the fourth consecutive season, while StatCorner.com has been giving Wieters a below-average framing grade for five straight years.
Wieters has accepted a qualifying offer once before and would bring his two-year tab with the Orioles from 2016-17 to $33MM if he received and accepted another this year. That's certainly nothing to scoff at, but if Boras and Wieters feel that the improved durability in 2016 will lead to a multi-year deal on the open market, then they'll surely think he can earn more. And, the fact that Wilson Ramos suffered a horribly timed knee injury that will weigh down his free-agent stock only makes Wieters look more appealing relative to the remainder of the market. In that respect, it's easy to see why the Orioles might feel comfortable making the offer.
The other side of the coin for the O's, though, is that they opened the 2016 season with a franchise-record $147MM payroll and currently project to have an even larger $155MM payroll next season, as Jason Martinez lays out on the Orioles' payroll page over at Roster Resource. That figure doesn't include Wieters at all, so penciling him in at an additional $17.2MM would cause the team's projected payroll to balloon to $172.2MM next season before even addressing any of the other needs that face the Orioles' roster — namely adding some rotation help and a corner outfielder. Considering the fact that Wieters has already surprised the team by accepting once before, Orioles GM Dan Duquette may not wish to make that kind of gamble a second time.
There's an argument to be made for either side, so let's open this one up to the public for debate (link to poll for Trade Rumors mobile app users)…

Photo courtesy of USA Today Sports Images.