SATURDAY: Heyman tweets that Herrera will receive a $1.75MM signing bonus, $1.25MM in 2017, $3MM in 2018, $5MM in 2019, $7MM in 2020, and $10MM in 2021.
FRIDAY: The options come with $2.5MM and $1MM buyouts, respectively, Jon Heyman of Fan Rag tweets.
THURSDAY: The Phillies have announced a five-year extension for center fielder Odubel Herrera, which comes with a $30.5MM guarantee, per Matt Gelb of the Philadelphia Inquirer (via Twitter). The deal includes club options for the 2022 and 2023 seasons, which are valued at $11.5MM and $12.5MM, respectively, per MLB.com's Todd Zolecki (on Twitter). Herrera is represented by Victor Tranquillo.
With the move, the Phils will add control over three projected free-agent seasons over their present and future center fielder. Herrera entered the year with two full years of MLB service, meaning he would have expected to qualify for arbitration next winter and hit the open market in advance of the 2021 season.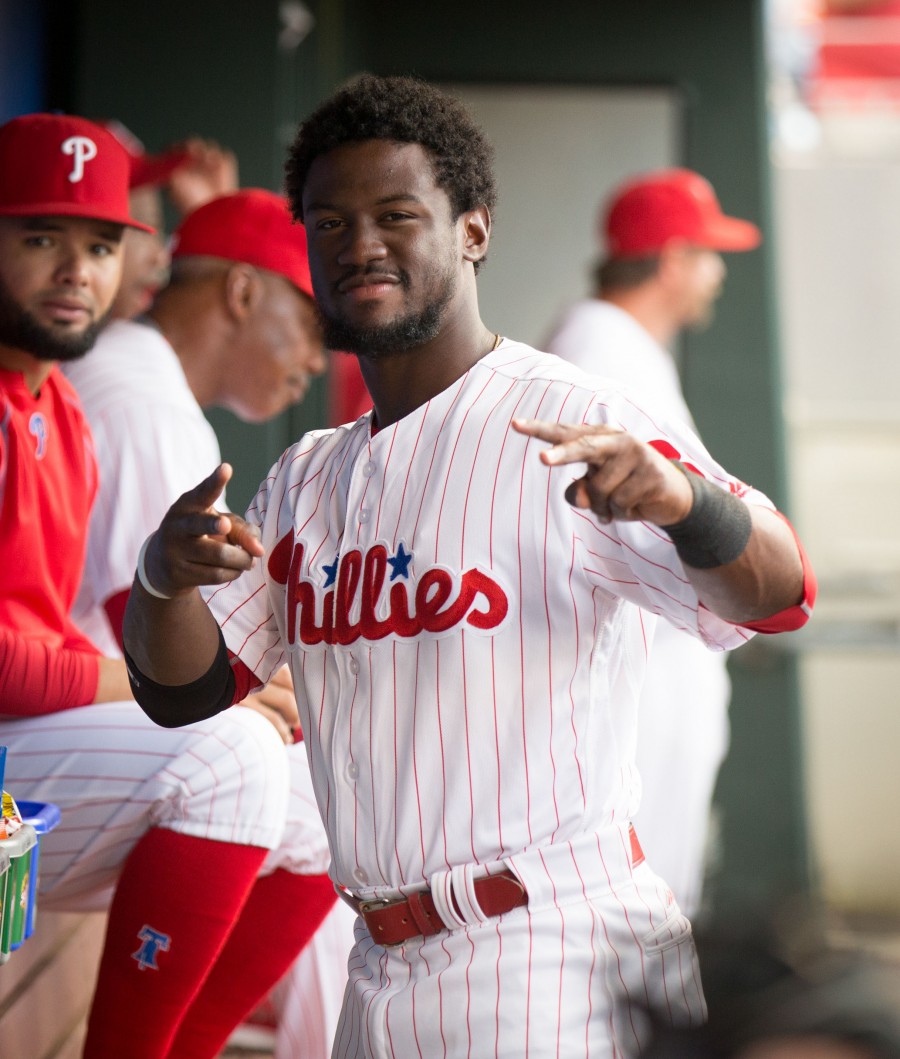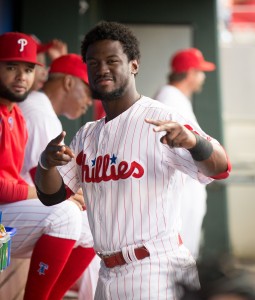 Instead, Herrera — who'll soon turn 25 — will be under contract through at least his age-29 season. As Gelb notes on Twitter, it appears to be the first significant contract extension the team has struck with a player of such little experience.
Taken as a Rule 5 pick from the Rangers under the former regime, led by much-maligned GM Ruben Amaro Jr., Herrera immediately blossomed into a quality regular. In his first season in the majors, Herrera slashed .297/.344/.418 and contributed eight home runs and 16 steals (though he was also gunned down on eight other attempts). With high-quality, up-the-middle glovework and strong overall baserunning contributions factored in, Herrera was a four-WAR player right out of the gates.
Though his overall offensive output remained at about 10% better than league average in 2016, it's certainly arguable that Herrera took a big step forward at the plate. He not only trimmed his strikeouts to a 20.4% rate that falls just below league average, but nearly doubled his walk rate to a strong 9.6%. Herrera also jumped to 15 home runs, though he's still below-average in overall power (.134 ISO), and stole 25 bags (against seven times caught stealing). While both UZR and DRS were somewhat less enamored of his glovework in the sophomore campaign, he still rated comfortably above average in the field and also on the bases.
Even if Herrera's batting average on balls in play comes back down to earth a bit — he carried a .387 mark in his first year and .349 in his second — he seems a solid bet to deliver at least average offensive work for the foreseeable future. And there's perhaps room to grow still in the power department after showing some strides, which was especially promising given that it occurred along with the step forward in his plate discipline.
Though Herrera was less productive in the second half — his power and K/BB numbers dipped — the total package is quite appealing. That made this a rather easy deal to make for the Phillies, an organization with massive untapped spending capacity in the future. Even in a true downside scenario, there's little chance that Herrera's contract (which is worth only $6.1MM on an average basis annually) will significantly harm the team's ability to add major league talent.
While a team in the Phillies' situation doesn't need to strike early to lock up talent, as the organization can afford to do so later, that doesn't mean that such a move can't yield huge dividends. Indeed, as the pre-2015 Adam Eaton extension shows — particularly in light of his recent trade to the Nationals — it's possible to add quite a bit of value to player control rights by buying out arb years and picking up some options. The Herrera pact is structured identically (five guaranteed years plus two options), though his guarantee handily beats the $23.5MM that Eaton received. Of course, it also fell well shy of the $50MM+ promised to 2+ players such as Matt Carpenter and Andrew McCutchen.
That's certainly not to say that the deal isn't a fair one from Herrera's perspective. He was not a major bonus recipient as an amateur free agent out of Venezuela — various internet reports suggest he was inked for a modest $160K — and had only earned at (and then just over) the MLB minimum in each of the last two seasons. While his current trajectory suggests there would've been big earnings to come, none of that was guaranteed, and Herrera's skillset would not have been particularly lucrative in the arbitration process.
It remains to be seen whether Philadelphia will move to negotiate with any of its other younger assets, though none are quite as established as Herrera. Third baseman Maikel Franco is the other most likely candidate, perhaps, though he may have already secured his downside protection by striking a deal with Fantex. Pitchers such as Aaron Nola, Jerad Eickhoff, and Vince Velasquez could conceivably draw consideration as well, though there's no rush in any of their cases and the club may allow things to play out before reaching any decisions. Looking further down the line, top talent J.P. Crawford and others could eventually be candidates for long-term deals — even, perhaps, before or just after they reach the majors — though we've heard nothing to suggest that any such aggressive moves are in the works.
Photo courtesy of USA Today Sports Images.