The most notable story of the past week was the saddening news that Rockies right-hander Chad Bettis learned that the testicular cancer for which he underwent surgery last December has unexpectedly spread. Bettis is set to enter a chemotherapy regimen, and the silver lining in the otherwise disheartening news is that Bettis received a good prognosis from doctors — a 90 percent success rate given the current stage and treatment options. Bettis' health obviously takes priority over any baseball-related implications, and we wish him a full and expeditious recovery.
This week's top baseball stories include…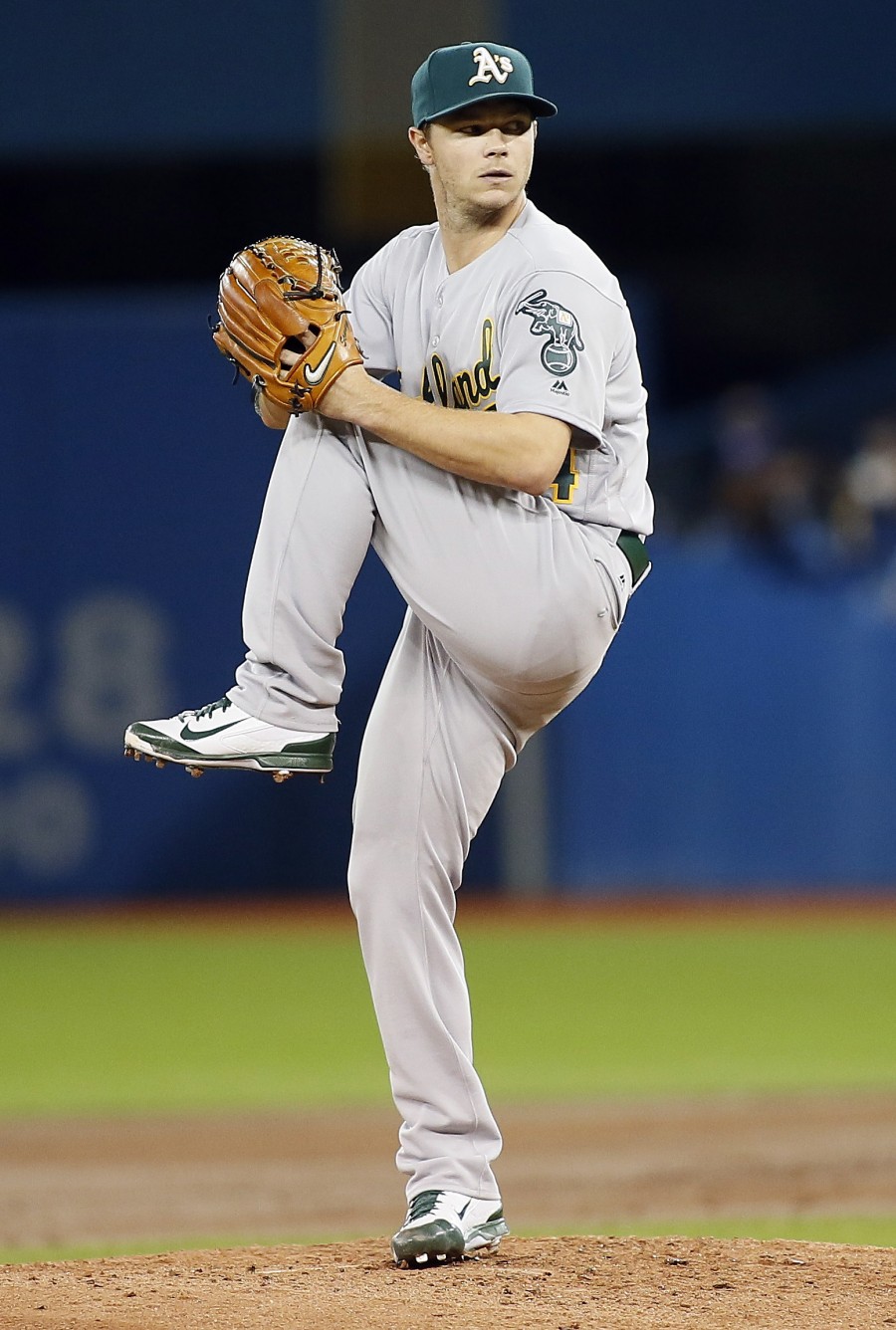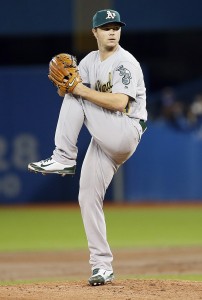 Sonny Gray will begin the season the disabled list. Sonny Gray hoped that his injury troubles were behind him after a disastrous 2016 season, but the right-hander learned this week that he'll miss Opening Day and could sit out for much of the season's first month. Gray was diagnosed with a lat strain that will prevent him from throwing for at least three weeks, which means he won't even pick up a baseball again until the end of March. The diagnosis shocked Gray, who had been feeling strong this spring. The A's have a number of in-house alternatives, and there's been no word of Oakland pursuing external pitching depth. But, with Gray persistently being considered a trade candidate, yet another health issue won't do his trade stock any favors down the line, if the A's make him available.
Andrew Cashner won't be ready for Opening Day; Rangers could look to add a starter. Oft-injured starter Andrew Cashner inked a $10MM one-year deal to serve as the Rangers' fourth starter this season, but a bout of biceps tendinitis won't allow that to happen from the outset of the season. Cashner appears DL-bound to begin the season, and with another former Padres righty, Tyson Ross, also not ready for Opening Day (though that was known at the time of his signing), the Rangers' pitching depth looks shaky. Multiple Rangers reporters said this week that the team would at least consider free-agent alternatives. Old friend Colby Lewis, who's spent the past seven years with the Rangers, and right-hander Doug Fister are the top two names that have yet to sign.
Jeffrey Loria likely to sell Marlins in 2017. The rumored sale of the Marlins to a Joshua Kushner-led new ownership group fell through last month, but Loria has reportedly decided it's "time to move on from baseball" (via Barry Jackson of the Miami Herald), and he'll look to sell the franchise at some point in 2017. Loria has been one of the most controversial and frequently criticized owners in all of professional sports, and a new ownership group would figure to vastly alter the future of the Marlins. For years, the Miami front office has had to cobble together piecemeal rosters under extreme budgetary constraints (this year's $114MM payroll notwithstanding), but a sale of the team could bring about changes in that regard. The Marlins, according to Jackson, are in active discussions with four potential buyers (none of which is the previous Kushner group).
Kris Bryant sets new pre-arb salary record. Pre-arbitration salaries aren't typically of great significance, but Kris Bryant set a new high-water mark for players that have yet to reach their arbitration years or ink a long-term Major League contract this week. Bryant's $1.05MM salary eclipsed the previous record, set by Mike Trout, by $50,000. That's a pittance, relative to what Bryant will earn over the life of what looks to be a superstar career, but the symbolic gesture is of greater importance than the financial component itself. Bryant is, after all, a year away from what could be a record-setting arbitration payday. However, the good will established with the gesture will probably be minimal. It's unlikely that Bryant and agent Scott Boras take any sort of notable discount in talks for a long-term deal, and the symbolic salary probably does little to soften the blow of the service time manipulation that'll cause Bryant to fall one single day shy of qualifying for free agency at the end of the 2020 season.
Details on Angel Pagan's market emerge. Angel Pagan is perhaps the top remaining free agent on the market, but it's been mostly quiet on him this winter. This week, however, details began to surface. It was reported that Pagan has received offers from multiple clubs, including the Pirates and Braves. Not only that, but FanRag's Jon Heyman reported that Pagan had a Major League deal with the Orioles fall through due to concerns with his physical. Baltimore is notorious for having a difficult physical to pass, but certainly that news could explain Pagan's slow-to-develop market. The outfielder is playing in the World Baseball Classic and doesn't sound keen on taking a minor league deal. Heyman noted that Pagan has sought upwards of $5MM for the 2017 campaign, though this late in the winter, he could have to accept a fair bit less than that sum.
Photo courtesy of USA Today Sports Images.