For the second straight offseason,  Pedro Alvarez lingered on the free-agent market until March, and for the second straight season, the slugger has found a home with the Orioles. Alvarez has reportedly agreed to a minor league deal to return to Baltimore. His contract contains a $2MM base salary and another $3.5MM worth of incentives. Most surprising of all, however, is that he'll reportedly be tabbed as an outfielder this time around.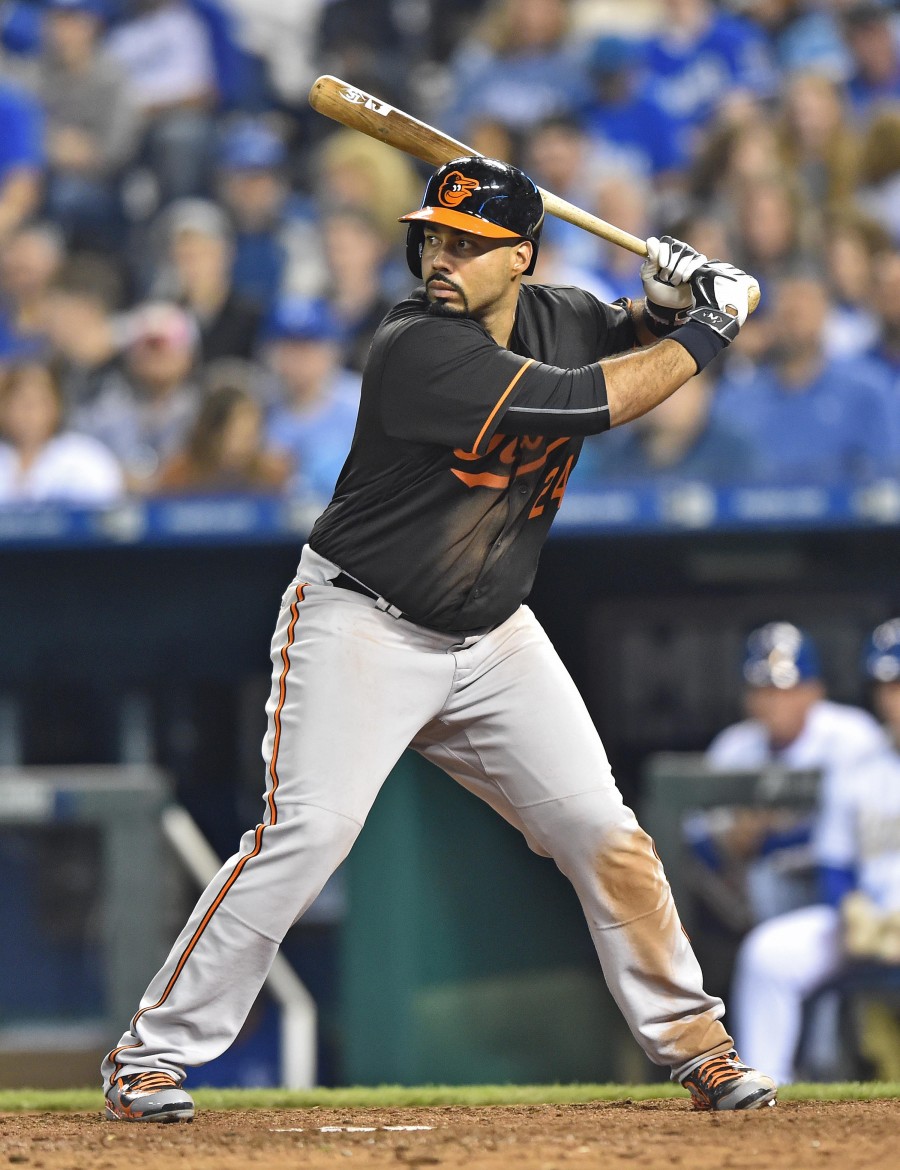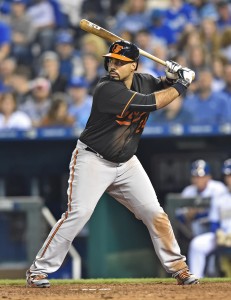 Alvarez, a Scott Boras client, spent the 2016 season in Baltimore, where he served primarily as a designated hitter but also saw 12 games at third base. Last year was a fairly typical season for the 30-year-old slugger, as he displayed significant power but struck out at a fairly high rate and provided little in the way of defensive value. Alvarez turned in strong numbers against right-handed pitching, hitting .251/.326/.522 with 21 of his 22 home runs. In a limited sample of 38 plate appearances against left-handed pitching, Alvarez hit just .237/.286/.368 with one homer.
It remains to be seen exactly how Alvarez will factor into the mix in Baltimore if the deal is completed and if he makes the club. While Alvarez was in lingering on the free agent market for the second consecutive offseason — he signed in Baltimore on March 8 last year — the Orioles re-signed Mark Trumbo and also acquired Seth Smith from the Mariners. With Smith and Hyun Soo Kim set to line up in the corner outfield against right-handed pitching, Trumbo figures to serve as the team's DH on those days. That'd leave Alvarez as more of a bench bat or spot starter on days in which one of Trumbo, Kim or Smith needs a breather.
Alvarez has been working on his outfield defense all winter, per FanRag's Jon Heyman, who reported the terms of the agreement. Nonetheless, it's difficult to imagine Alvarez, who has graded as a poor defender at both corner infield positions, playing an average or better corner outfield. And the Orioles have a plethora of alternatives from which to choose.
In addition to the aforementioned trio of Trumbo, Smith and Kim, the O's have sophomore Joey Rickard (a much-needed right-handed bat) and Rule 5 picks Aneury Tavarez and Anthony Santander in camp as well. Infielder Ryan Flaherty, too, has played some outfield in his career and figures to be assured of a bench spot, if healthy. Non-roster invitees Craig Gentry and Michael Bourn are in the mix as well, though Bourn is currently being sidelined by a broken finger.
A minor league deal for Alvarez serves as the latest data point in an offseason that has exemplified the market's continuing shift away from one-dimensional sluggers. While a hefty supply of first base/designated hitter options in free agency this winter undoubtedly worked against Alvarez, the non-tender of NL home run leader Chris Carter and his subsequent $3.5MM deal with the Yankees was a clear sign that front offices are continuing to gravitate away from players of this ilk. Even higher-profile sluggers have settled for lesser deals than initially expected in recent years, as illustrated by the three-year deals for Trumbo and Edwin Encarnacion.
FanRag's Tommy Stokke first reported that the two sides were nearing a deal (via Twitter). FanRag's Jon Heyman reported the agreement and the terms (Twitter links).
Photo courtesy of USA Today Sports Images.