MLBTR is rebooting its "make or break year" series, in which we analyze players who enter the season with up-and-down track records but also an opportunity to stake a claim to significant future earnings. 
There are several "make or break" candidates on this year's Royals team, with pending free agents Eric Hosmer, Lorenzo Cain, and Alcides Escobar all having much to prove. But there's as much variance for third baseman Mike Moustakas as there is for any of those other core K.C. players, and he'll face the added uncertainty of coming back from an ACL tear suffered last May.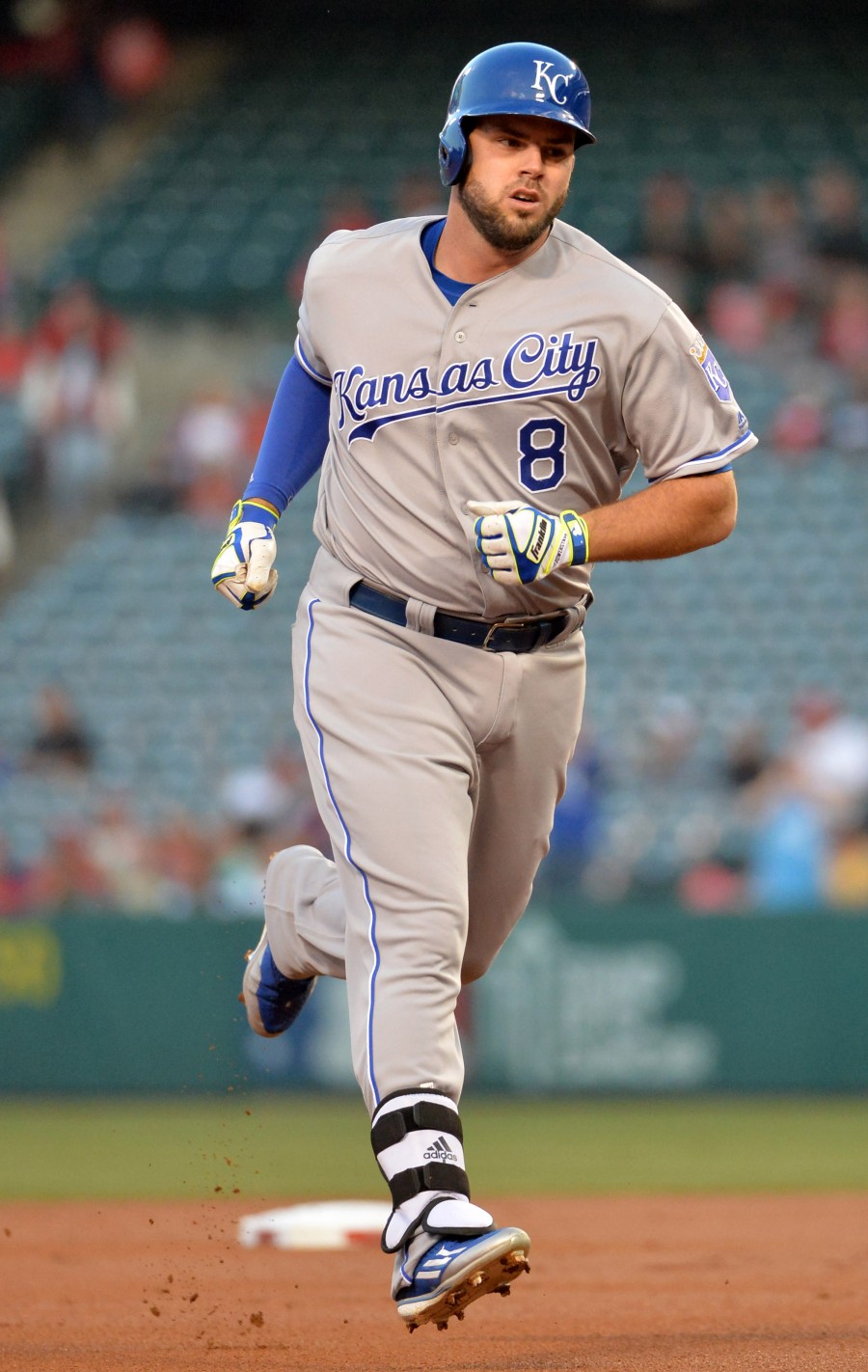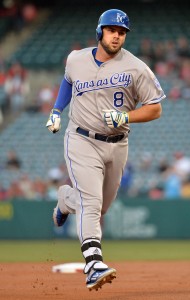 Moustakas, who'll turn 29 in September, was long viewed as a quality prospect who just hadn't gained traction in the majors. Through the 2014 season, he had accumulated only a .236/.290/.379 batting line in over 500 games of MLB action. But Moustakas showed life in the 2014 postseason, raising hopes yet again that he'd finally come into his own on the playing field.
As it turned out, that's just what happened. Moustakas blossomed in the Royals' 2015 World Series campaign, setting personal-best marks in every triple-slash category (.284/.348/.470) while driving a career-high 22 long balls. And he continued to draw solid ratings for his glovework at the hot corner, leading to a 3.6 fWAR / 4.4 rWAR campaign in which he finally rewarded the organization's commitment.
Things were off to a rather promising start in 2016, with Moustakas carrying a .240/.301/.500 slash when he hit the operating table. That's all the more impressive given that he was held back by a .214 BABIP in spite of a 37.4% hard-hit percentage that is better than he's ever managed over a full season. Plus, Moustakas had tamped down his already excellent strikeout ratio to a personal-low 11.5% level while boosting his walk rate to 8.0%, just below league average. Moustakas was also showing further strides in converting flyballs to home runs, with a 19.4% HR/FB ratio.
All said, the arrow has pointed up for Moustakas ever since he turned things on late in 2014. If he can regain that momentum and prove he's back to full health, perhaps the missed time won't prove a major hindrance to his earning power. A big season from Moustakas could leave him targeting something approaching the Pablo Sandoval contract (five years, $95MM), though perhaps only a true breakout campaign would make that achievable. But there's plenty of earning power downside, too; after all, Moustakas has been a below-average hitter for the bulk of his MLB career, and anything short of a productive campaign might put quite a different spin on his overall track record.
Photo courtesy of USA Today Sports Images.