The Cardinals and catcher Yadier Molina have finalized a three-year extension that will guarantee the seven-time All-Star $60MM, making him the majors' highest-paid catcher by average annual value. Molina will collect $20MM in each season of the deal, which doesn't include any deferred money.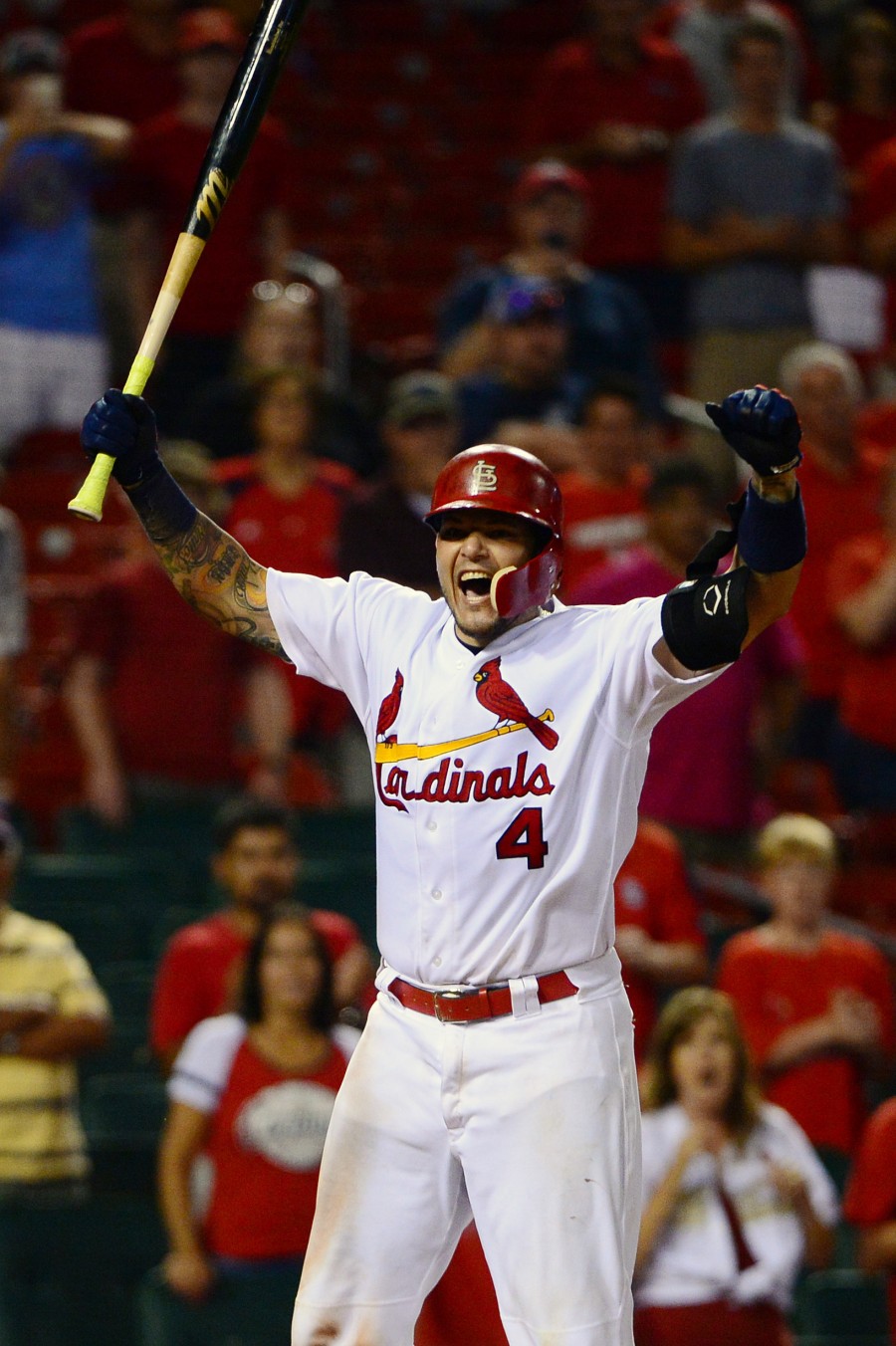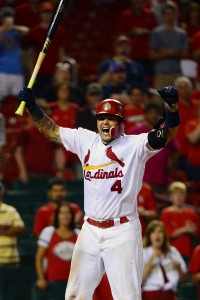 St. Louis and Molina were reportedly in serious talks over the duration of Spring Training, with an update last weekend suggesting that the two sides had "made progress" on a deal. Molina is represented by MDR Sports Management.
The new contract will keep the franchise icon in St. Louis through the 2020 campaign rather than allowing him to hit free agency at season's end. Though he's set to turn 35 years of age in July, Molina remained a productive backstop in 2016, hitting .307/.360/.427 with eight homers and 38 doubles in 581 plate appearances.
Molina also retained well above-average marks in terms of pitch-framing — a trend that has followed him throughout a career that has seen him earn eight Gold Glove nods, four Platinum Glove Awards and a Silver Slugger. He's garnered MVP votes on five occasions, including a pair of Top 4 finishes in 2012 and 2013.
Of course, Molina is hardly without his red flags. He's already 34 years of age and will turn 35 this July, meaning he'll be 38 years of age for the final three months or so of this contract in 2020. Beyond that, Molina has seen his power numbers dip since his 2011-13 peak.
While some of that could potentially be attributed to a surgeries to repair torn ulnar collateral ligaments in each of his thumbs, and he did demonstrate an uptick in pop last year, there's no guarantee that he'll return to his previous levels of power output. And, if his power production trends in the other direction, as it did in 2015, Molina's limited on-base skills (6.2 percent walk rate since 2013) create the possibility that he could be a decidedly below-average hitter. In fact, dating back to 1900, only nine qualified catchers have turned in even a league-average batting line between their age-35 and age-37 seasons (hat tip: Fangraphs leaderboards).
On the defensive side of the coin, though his framing marks remained excellent, Molina threw out a career-worst 21 percent of attempted base thieves during the 2016 campaign. His career 42 percent caught-stealing rate lends plenty of reason to expect a rebound, but the surprising dip in effectiveness is nonetheless worth monitoring.
Molina joins Buster Posey, Brian McCann and Russell Martin as catchers with average annual values of more than $16MM on their respective contracts. Molina suggested last week that there are "too many" catchers earning more than him. Posey's $18.56MM annual rate had been tops among backstops, but he'll slide to second in the wake of the Molina extension.
From a bigger-picture perspective, the move to extend Molina effectively blocks top catching prospect Carson Kelly for another three seasons, which will inevitably lead to some degree of trade speculation surrounding the talented 22-year-old. Kelly rates as a consensus Top 100 prospect, with MLB.com rating him 39th overall in the game. ESPN's Keith Law ranked him 51st on his Top 100 this offseason, while Baseball America tabbed him at No. 65 overall and Baseball Prospectus placed him 81st in the game.
FOX Sports' Ken Rosenthal first reported the two sides were nearing a deal. FanRag's Jon Heyman first reported an agreement was in place, and he reported the exact value. USA Today's Bob Nightengale reported the yearly salaries. Photo courtesy of USA Today Sports Images.