12:07pm: The Cardinals will send the Mariners around $17MM, Rosenthal tweets.
10:12am: In a surprising development, the Cardinals have dealt righty Mike Leake to the Mariners. Young infielder Rayder Ascanio will go to St. Louis in the swap, with $750K of international bonus pool spending capacity and unannounced cash considerations also heading to Seattle.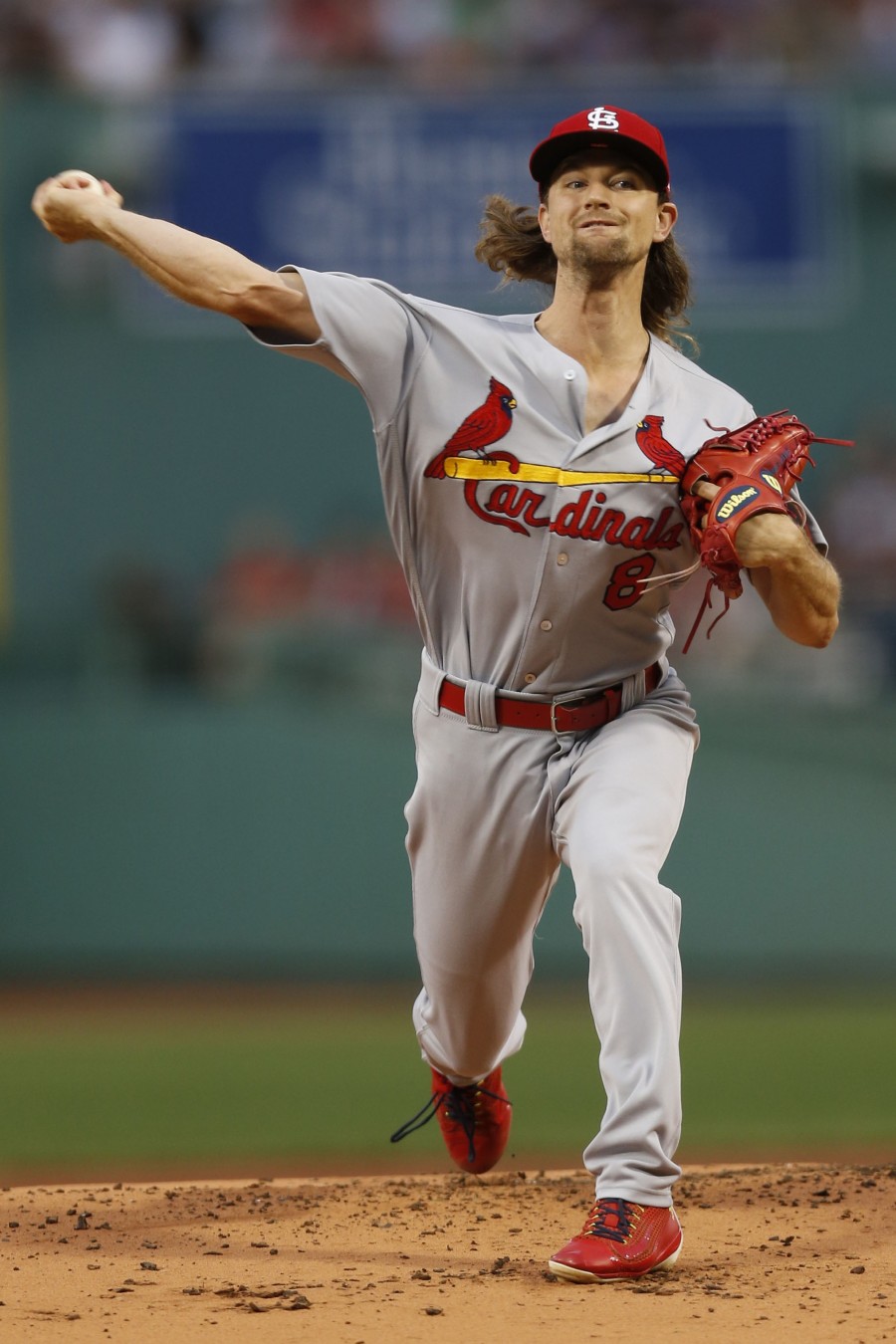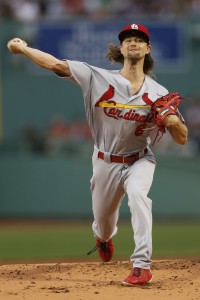 It's not yet known how much cash the M's will take on in the deal or what players may be headed in return. Leake had already cleared revocable waivers, per Derrick Goold of the St. Louis Post-Dispatch (via Twitter). That was to be expected. Leake is earning $15MM this year, with about $2.5MM left to go. He remains under contract through 2020, with a $53MM total guarantee — including a $5MM buyout of a 2021 mutual option.
Leake's contract includes full no-trade protection, so his approval was required for the deal to go through. He has indeed waived the clause, per Nightengale (Twitter link). Notably, Leake has spoken of his desire to be closer to family in Arizona and will now at least get to spend Spring Training there; that motivation and others may have aided his decision.
[RELATED: Updated Mariners & Cardinals Depth Charts]
Since signing on with the Cards before the 2016 season, Leake has shown the durability that earned him the contract, throwing 330 2/3 innings over 56 starts. But he has also managed only a 4.46 cumulative ERA while compiling 6.2 K/9 against 1.8 BB/9. Leake has struggled especially of late, working to an 8.88 ERA in his five starts in August.
Assuming he can get back on track, Leake will help steady a Seattle rotation that has faced a steady barrage of injuries. Felix Hernandez, James Paxton, Hisashi Iwakuma, and Drew Smyly are all on the DL, with only the first two expected to return this season. The club has fallen three games off of the AL Wild Card pace, but evidently still feels compelled to push for the postseason this year.
Of course, Leake will also represent a piece of the future picture. The Mariners will almost certainly bid adieu to Iwakuma, Smyly, and Yovani Gallardo over the winter. Erasmo Ramirez and even David Phelps — both acquired earlier this summer — could be rotation options (though the latter has worked from the pen), as could Gonzales. Still the team was clearly in need of at least one more arm to go along with King Felix and the Big Maple.
This is the second notable recent swap between these organizations, who had previously struck a deal that sent young lefty Marco Gonzales to Seattle for outfielder Tyler O'Neill. Leake may well end up bumping Gonzales out of the Mariners rotation for the time being.
Seattle will also pick up some bonus pool money, which St. Louis wasn't able to utilize anyway following penalties for prior spending. The Cards will also add the 21-year-old Ascanio, a middle infielder out of Venezuela. Ascanio has played at the Class A and High-A levels this year, posting a .217/.295/.355 slash over 450 total plate appearances. That's not a lot of offense, though he has knocked nine balls over the fence — more than he had over his four prior professional seasons combined.
St. Louis remains in the hunt for both the NL Central crown and a Wild Card spot, though the team enters play today five games out of the postseason picture. While the rotation has had its issues, Luke Weaver has emerged as a quality option since returning to the majors recently, perhaps freeing the club to deal Leake. Another young righty, Jack Flaherty, likely isn't far behind.
Ultimately, dealing Leake may have more to do with future considerations than the club's immediate postseason hopes. Moving some of the contract will open some payroll space for 2018 and beyond, though it also takes away one rotation option with Lance Lynn slated to hit the open market and Adam Wainwright entering the final year of his contract. The club does still control Carlos Martinez and Michael Wacha, in addition to the two talented but less-experienced arms noted above, and will hopefully welcome Alex Reyes back into the fold next year. Parting with Leake, though, could conceivably keep the door open for the return of Lynn or lead the team to acquire another rotation piece over the offseason.
Bob Nightengale of USA Today (via Twitter) first said a deal involving Leake was close, per Ken Rosenthal of The Athletic (via Twitter). MLB.com's Jen Langosch tweeted the detail on the international money.
Photo courtesy of USA Today Sports Images.