Marlins right fielder Giancarlo Stanton continued marching toward the 60-home run mark on Saturday when he slugged his 54th long ball of the year, a 456-foot shot off Braves left-hander Max Fried. While the 68-74 Marlins lost the game and have dropped 11 of their past 13 to plummet from playoff contention, Stanton still seems likely to garner serious NL MVP consideration even if he doesn't reach 60. The 27-year-old currently leads every other NL player by at least 17 homers, after all, and has slashed an incredible .282/.377/.646 in 604 plate appearances.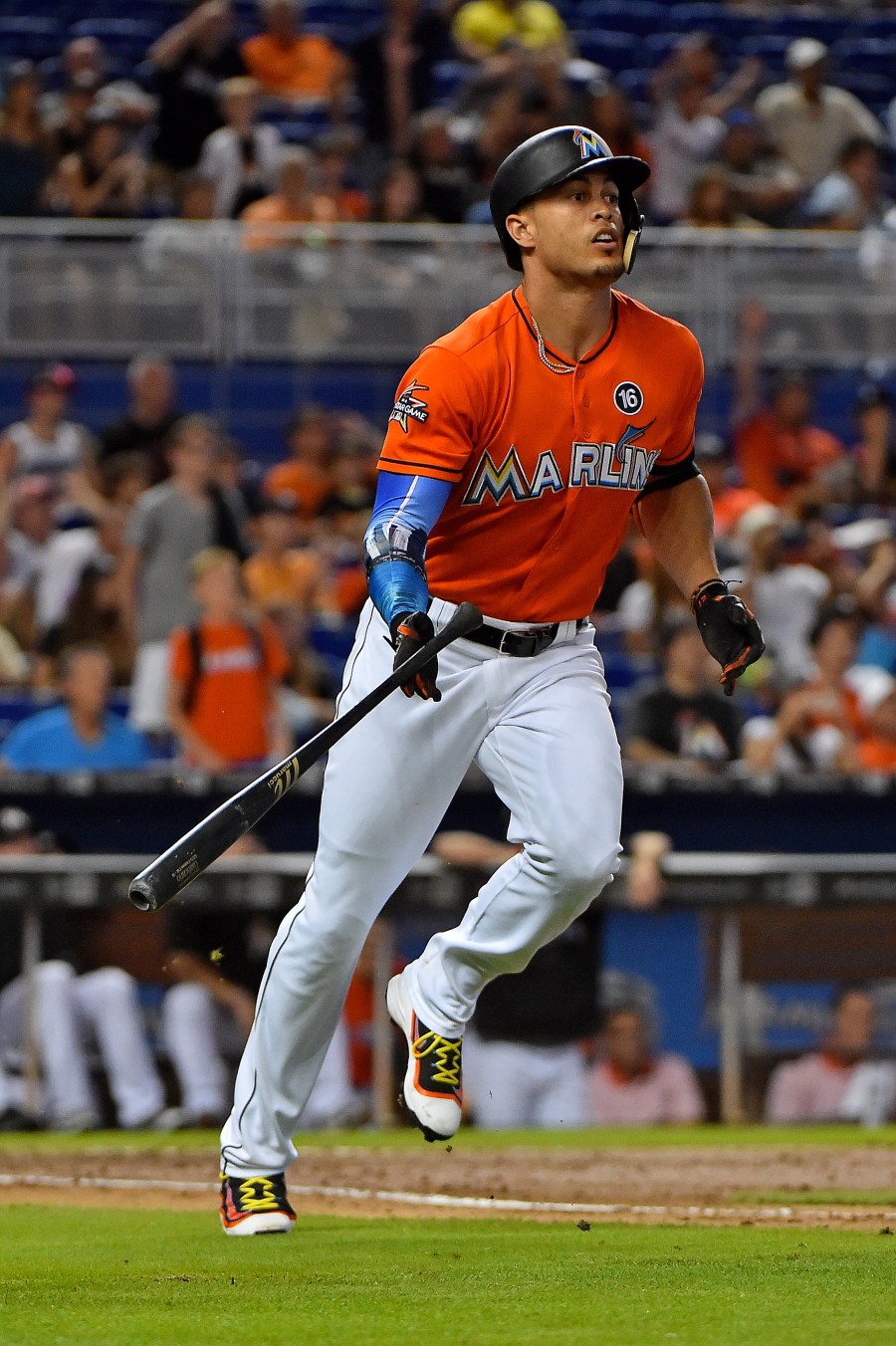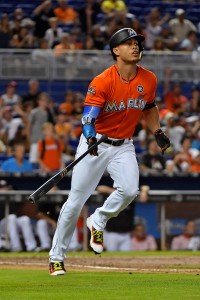 The excellence Stanton has exhibited could be difficult for MVP voters to ignore, particularly if he does reach the celebrated 60 figure by season's end. In doing so, the 27-year-old would follow Barry Bonds, Mark McGwire, Sammy Sosa, Roger Maris and Babe Ruth as the sixth player to accomplish the feat (McGwire and Sosa each did it multiple times) and the first since 2001. That was the year Bonds smashed a record 73. Remarkably, Stanton may have outdone his former hitting coach had he been as otherworldly in the season's first half as he has been since the All-Star break.
While Stanton racked up a "mere" 26 long balls in 369 PAs between Opening Day and mid-July, he's already at 28 through 235 attempts over the nearly two months since the Yankees' Aaron Judge upstaged him at the Home Run Derby on Stanton's turf in Miami. Stanton has gone yard every 8.39 trips to the plate in the second half, which would translate to 83 over a 700-PA season (Stanton's on track for 698). Should Stanton continue to stay healthy and hammer HRs at his second-half pace, he'd finish the year with around 65 – a number only Bonds, McGwire (twice) and Sosa (twice) have matched or exceeded.
As superb as Stanton has been, it goes without saying that it will be immensely difficult for him to keep raking at his current clip over the Marlins' final 20 games of the season. But both the slate of mostly unspectacular starting pitchers scheduled to face Stanton over the next couple weeks and the Marlins' three-game set at Colorado's Coors Field thereafter should aid him in his quest to go deep at least six more times this year. Clearly, Stanton's on the verge of posting one of the most awe-inspiring offensive seasons in the history of the sport. The question is: Will he pull it off?
Photo courtesy of USA Today Sports Images.